The fastest way to reach Yamunotri is from Rishikesh to Jankichatti, and the distance is 214 km.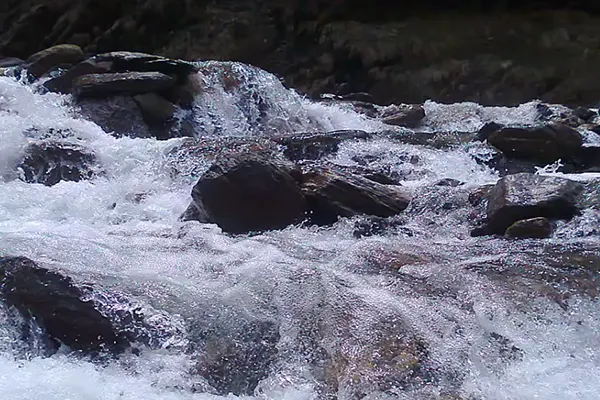 Yamunotri Dham is a well-connected temple that links to all major places of Uttarakhand. Getting there is full of adventure, with mesmerizing views of River Yamuna gushing through the Garhwal hills. Yamunotri Dham is opening the door to Moksha and the first Shrine of Chardham Yatra. This is the place for people who loves adventurous journeys and trekking through the rough hinterlands of the Himalayas. There's a small thrilling trek to Yamunotri of 6 km from Janki Chatti. For how to reach Yamunotri – Multiple Routes of Yamunotri Yatra are there to reach the temple. You can either choose to fly from Delhi to Dehradun or catch a train or bus via Delhi to Rishikesh, Haridwar, or Dehradun. Get on the best-suited transport – Road, Rail, or Helicopter and reach the most enchanting sight of Yamuna. Further, before you leave, check the best time to visit Chardham Yatra for weather conditions and other crowd conditions.
Chardham Yatra by Helicopter

Do Dham Yatra by Helicopter
Overview of Yamunotri Dham
Yamunotri Geographic Location: 31.01°N 78.45°E
Yamunotri State: Uttarakhand
Yamunotri District: Uttarkashi
Yamunotri Weather Condition: Cold (Snowy)
Yamunotri Temperature: 7°C
Yamunotri Height: 3,293 meters (10,804ft)
Yamunotri Famous For: Pilgrim, Trekking
Yamunotri Nearest Railway Station: Rishikesh Railway Station
Yamunotri Nearest Airport: Jolly Grant Airport, Dehradun
Best Time to Visit Yamunotri: May-June, September-November
Yamunotri Yatra Opening Date 2023: 7th May 2023 (Akshay Tritya)
Yamunotri Yatra Closing Date 2023: 29th October 2023 (Bhai Dooj)
Yamunotri Dham Darshan Time Table: 6:00 A.m. to 8:00 P.m.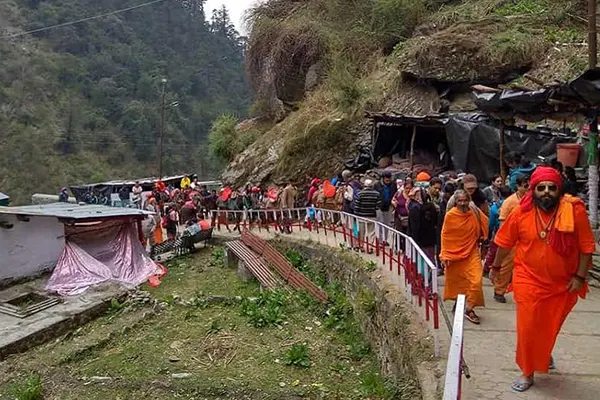 Yamunotri Dham is cuddled in the charismatic town of the Uttarkashi District of Uttarakhand. The sacred pilgrimage is situated at the banks of River Yamuna and rests in the lap of the Garhwal Mountains, located at an altitude of 3,293 meters. The magnificent temple was built in the 19th century by Maharani Gularia of Jaipur. The Yamunotri Temple is dedicated to Goddess Yamuna, who is represented as an adobe in the form of a Silver Idol adorned by garlands and flowers; the temple was then reconstructed by Maharaja Pratap Shah. To know how to reach Yamunotri, You can catch a bus, train, or Airplane from Delhi to Dehradun, Rishikesh, or Haridwar. After reaching the desired location, you can hire a cab or bus or book a Chardham Yatra by helicopter from the Best Chardham travel agents in India for comfortable Helipad services throughout the journey.
Tourists visit Yamnotri from various directions of India, such as Kolkata, Ahmedabad, Chennai, Pune, Hyderabad, Mumbai, Chennai Kolkata every year. If you are also in one of these cities, then firstly, reach Rishikesh via Delhi and refer to the best Chardham Yatra Route Map for the shortest way to Reach Yamunotri. Book Chardham Yatra for VIP Travellers for the VIP Darshan at luxurious & Cinfortabe stay in a hotel ride yatra by helicopter.
Let's check out the best possible route to reach Yamunotri Temple.
Yamunotri Yatra By Road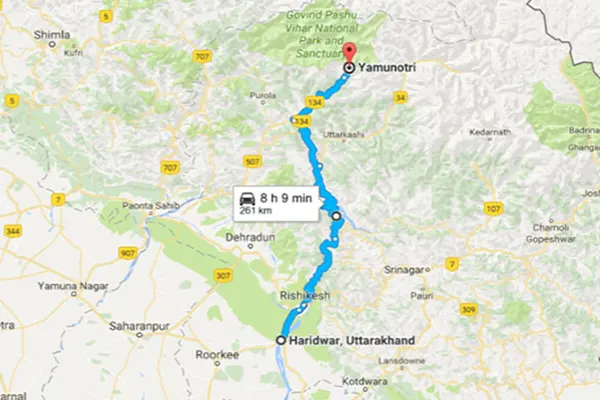 How to reach Yamunotri Temple: Yamunotri Temple is not directly connected to roadways. It can be reached via Jankichatti or Kharsali. If you are coming from any city in India, firstly reach Delhi and catch a bus or hire a taxi to the major points in Uttrakhand, such as Srinagar, Haridwar, Dehradun, or Rishikesh. For the further journey, you can either take Haridwar to Yamunotri Bus service or by Rishikesh to reach the nearest point to Yamunotri. To reach the Yamunotri Temple, get on the short trek to Yamunotri from Jankichatti either on foot like other devotees in Kawad yatra or take a short flight in a helicopter from Sahastradhara Road in Dehradun.
Start your Journey to Yamunotri Yatra by Road from Delhi NCR.
If you are planning a road trip to the Chardham Yatra with your family and friends, LIH.travel offers the best Chardham Yatra packages from Haridwar for 10 Days and 9 9-night tour packages from Haridwar.
Yamunotri Yatra By Train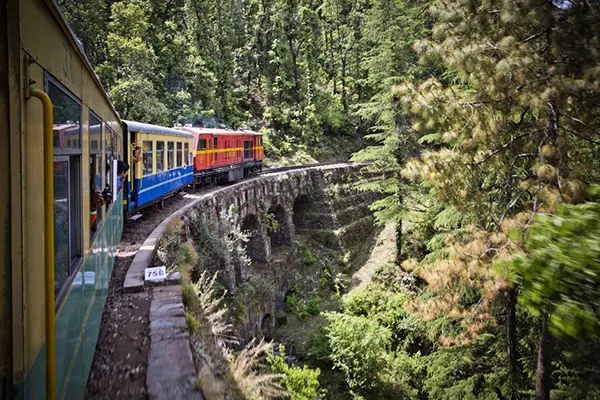 How to go Yamunotri Temple: Rishikesh is the nearest railway station to Yamunotri Temple, located on NH58 Uttarakhand. Rishikesh is the shortest way to reach Yamunotri Dham by Train. You can get into the train from Delhi to Rishikesh and continue your travel on-road or by helicopter. You can take a bus or a cab from Rishikesh Railway Station to Barkot and get into the sharable jeeps from Barkot to Janki Chatti. Continue your trip to Yamunotri by trekking on a 6 km trek route on foot or by hiring a pony or a mule.
The Route of Yamunotri Yatra by train starts from the Delhi Railway Station-
Yamunotri Yatra By Helicopter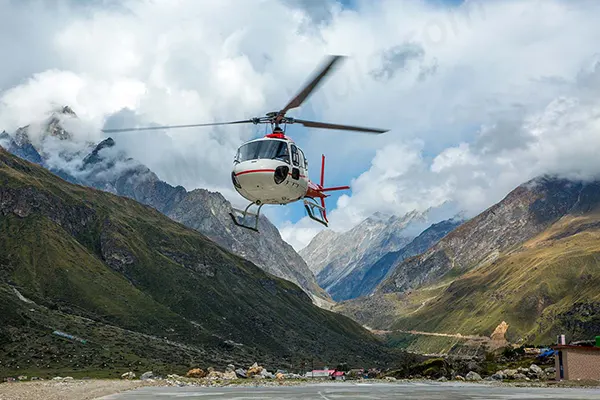 How to reach Yamunotri Temple: Jolly Grant Airport in Dehradun, the nearest airport from Yamunotri. Visiting Yamunotri by air is the fastest and most comfortable way to reach the first destination of Chardham. Delhi is just 202 km from the airport of Dehradun; you can reach in an hour and can take the next flight in Helicopter from the Sahastradhara Road to Kharsali, which is just 94 km and can be reached within minutes. You can continue your trip on foot by trekking through Kharsali to Yamunotri Temple.
The Route of Yamunotri Yatra by Air starts from the Delhi Airport-
Yamunotri Dham is the most popular Shrine in Uttarakhand and is also known as the opening door to Chardham Yatra. Situated at a height of 3,293 km, nestled in the lap of the Himalayas, Yamunotri Dham is the most beautiful place to explore natural sightseeing. Before visiting, make sure to take a permit pass through the Yamunotri Yatra Registration process. Know the best-suited Yamunotri Yatra Route by referring to this article on How to reach Yamunotri Dham. You can indulge yourself in various activities like trekking and also explore the nearby best places to visit in Yamunotri Dham, such as Satprishi Kund, Divya Shilla, Surya Kund, and more. Get your bookings done for Yamunotri Yatra by helicopter to create an unmatched experience of Spirituality with LIH.travel.
Also, Check:
You can also check out our best-performing package of Do Dham yatra by Helicopter if you want to reach Kedarnath & Badrinath Dham in just 1 day. Firstly the helicopter will take you to Kedarnath and then after Reach Badrinath.
The best time to visit Kedarnath and the best time to visit Badrinath is in the summer months of May to June and September to October (the beginning of winter). The pleasant summer Kedarnath Dham weather is calm and smooth with moderate cold. Furthermore, you can also book Chardham Yatra Package from Mumbai and take a direct flight from Dehradun after completing your yatra by helicopter or bus and taxi services.
Other Chardham Packages
---
Chardham Yatra Travel Guide