'Capture the picturesque glance of Kedarnath in Winters and appreciate it in Summers'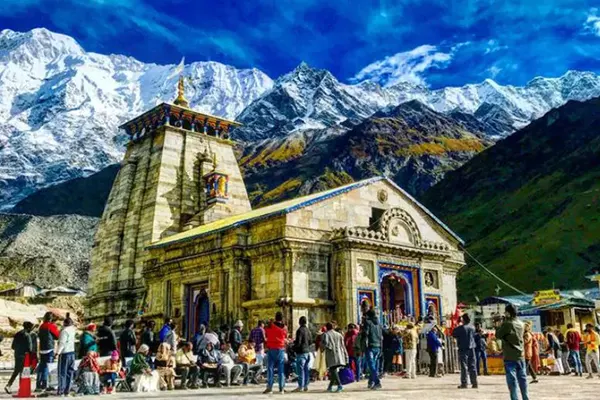 Throughout the year, Kedarnath features a chilly and cold climate. The best time to visit Kedarnath is during summer months- May to June and September to October (beginning of winter). The summer season offers ideal and pleasant weather for the visitor to explore this sacred place. With the onset of monsoon, witness the heavy Rains and very cold days. Monsoon season is characterized by an extreme downpour with risky landslides. Winters here, experience the heavy snowfall and sub-zero level temperature that ranges below 5-degree Celcius, making the climate too frosty. Hence, the most perfect and best time to visit Kedarnath is the summer season.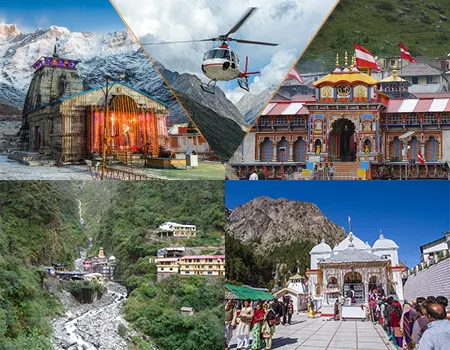 Check-out details of Kedarnath Climatic Conditions-
| Seasons | Months | Temperature | Climate |
| --- | --- | --- | --- |
| Summers | April to June | 15°c – 30°c | Sunny (Plesant) |
| Monsoon | July to September | 12°c – 27°c | Rainy (swampy) |
| Winters | October to March | -1°c – 15°c | Frosty (Snowy) |
Nestled in Uttarakhand, Kedarnath is a charismatic pilgrimage. The place is home to Kedarnath Dham and hence is widely visited by Hindu devotees. The Dham offers the most exotic weather to catch a sacred vibe of spirituality. May – June, and September – October is considered the best time to visit Kedarnath Mandir. This year, Kedarnath Temple Opening Date 2023 will be 29th April and closing date 2023 would be in October tentatively. With the invigorating vibrations, book your Kedarnath Yatra through Char Dham Yatra by Helicopter with the Best Tour Company in India for Chardham Yatra.
Kedarnath Temple Opening Date 2023: 29th April 2023
Kedarnath Temple Closing Date 2023: October/November (tentatively)
Kedarnath Darshan Time: 06:10 Am
Let's Check-out the details of the best time to visit the Kedarnath Temple.
Kedarnath in Summer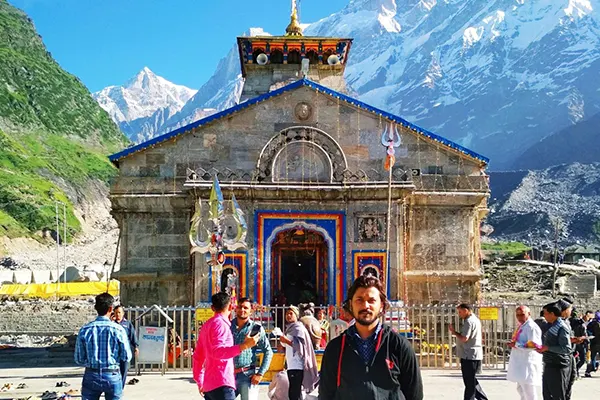 In Kedarnath, Summer season sets from May and lasts till June. During this pleasant summer, Kedarnath weather is so calm and soothing with moderate cold. It's perfect weather to pay a visit to the Holy Shrine of Lord Shiva offering moderate temperatures ranging between 15°c – 30°c. The days in summers are very delightful and enjoyable while nights are still cold. This is the best time to visit Kedarnath Temple along with the other best places to visit during Kedarnath Yatra.
Summer Trip Essentials in Kedarnath Yatra
Instead of taking trolley luggage, try to carry backpacks
Due to cold nights, carry light woolen clothes
Get on a pair of trekking shoes or walking shoes
Wear trekking pants, sunglasses, sun cap, and windproof jackets
Carry a walking stick, torch, and personal toiletries
Not to forget carrying a water bottle along with some eatables or dry fruits
For safer side, carry energy drinks like Gatorade or Electoral to avoid dehydration
Monsoon in Kedarnath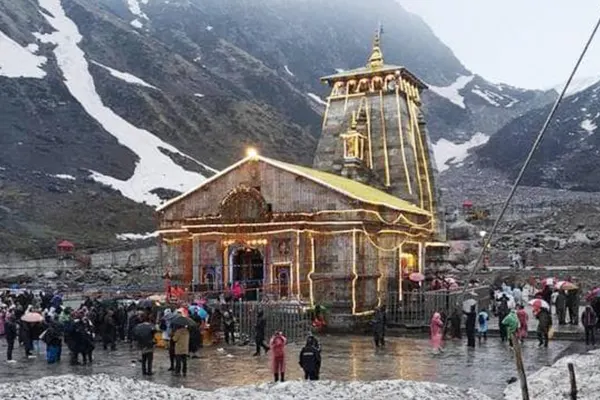 In Kedarnath, the monsoon hits the place from July and lasts till September. During the rainy season, Kedarnath weather remains so cold due to heavy rainfall. In monsoon, Kedarnath temperature goes down ranging from 12°c – 27°c. Due to extreme climatic conditions and swampy landscape obstruct the way by frequent landslides and hence traveling during this time seems difficult and harsh. Apart from this, visitors can explore Chardham along with the beautiful sightseeings, and also you can enjoy the snow by indulging in activities like skiing at higher altitudes. A traveler must pack a few essentials to resist rains.
Rainy Trip Essentials in Kedarnath Trip
Carry rain-resistant cover with a day pack
Wear on trekking shoes, pants, along with warm winter clothes and waterproof hiking
Carry thick woolen socks, thick fleece, raincoats, water-resistance gloves
Carry a walking stick, a torch with extra batteries, along with personal toiletries
Not to forget carrying a water bottle along with some eatables or dry fruits
For safer side, carry energy drinks like Gatorade or Electoral to avoid dehydration
Kedarnath in Winter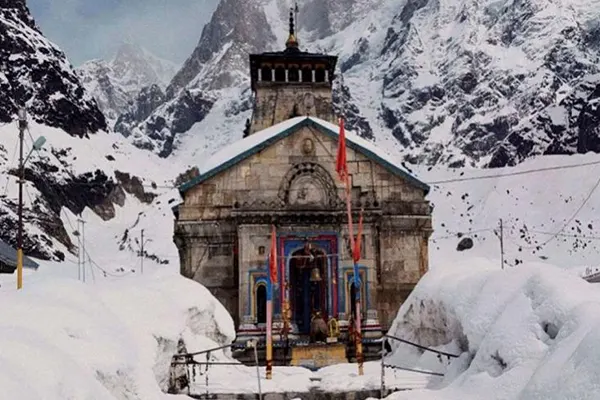 In Kedarnath, Winter begins in the month of November and ends in April. During this frozen season, the weather conditions of Kedarnath becomes frosty with an unendurable cold. In the winter, Kedarnath temperature ranges between -1°c – 15°c, making travel impossible. Kedarnath is mostly frozen and a tourist can experience snowfall! After the inception of November month, the climatic condition of the place obstructs the tourist's way and commute to take place. Thus, it is not advisable to visit Kedarnath during winters due to extreme road blockage.
LIH.travel invites you to plan the most sacred trip to the holy Kedarnath Uttarakhand at a budget-oriented price. Get the best deal of your pilgrimage packages offered for the entire Do Dham Yatra by Helicopter Kedarnath to Badrinath. Explore the holy four adobes in the Himalayan state of Uttarakhand with ease and fly high in Helicopter, reach directly to the destination without harsh trekking to the Dhams. With all the enchanting spiritual vibes, pick your mobile for the Kedarnath Yatra Registration now!
Kedarnath Dham is widely known for its divinity and snowy charming Panorama. This enchanting holy town of Lord Shiva is located in the Northern State of Uttarakhand. It is believed that to achieve salvation, a person should explore Chardham Yatra once in his lifetime. The best time to visit Kedarnath is around the summer months where you can explore the most dynamic sightseeings with the sacred vibes near the town. Plan your these vacations to Uttarakhand with the fastest route map and book your Kedarnath Yatra by Helicopter with LIH.travel.