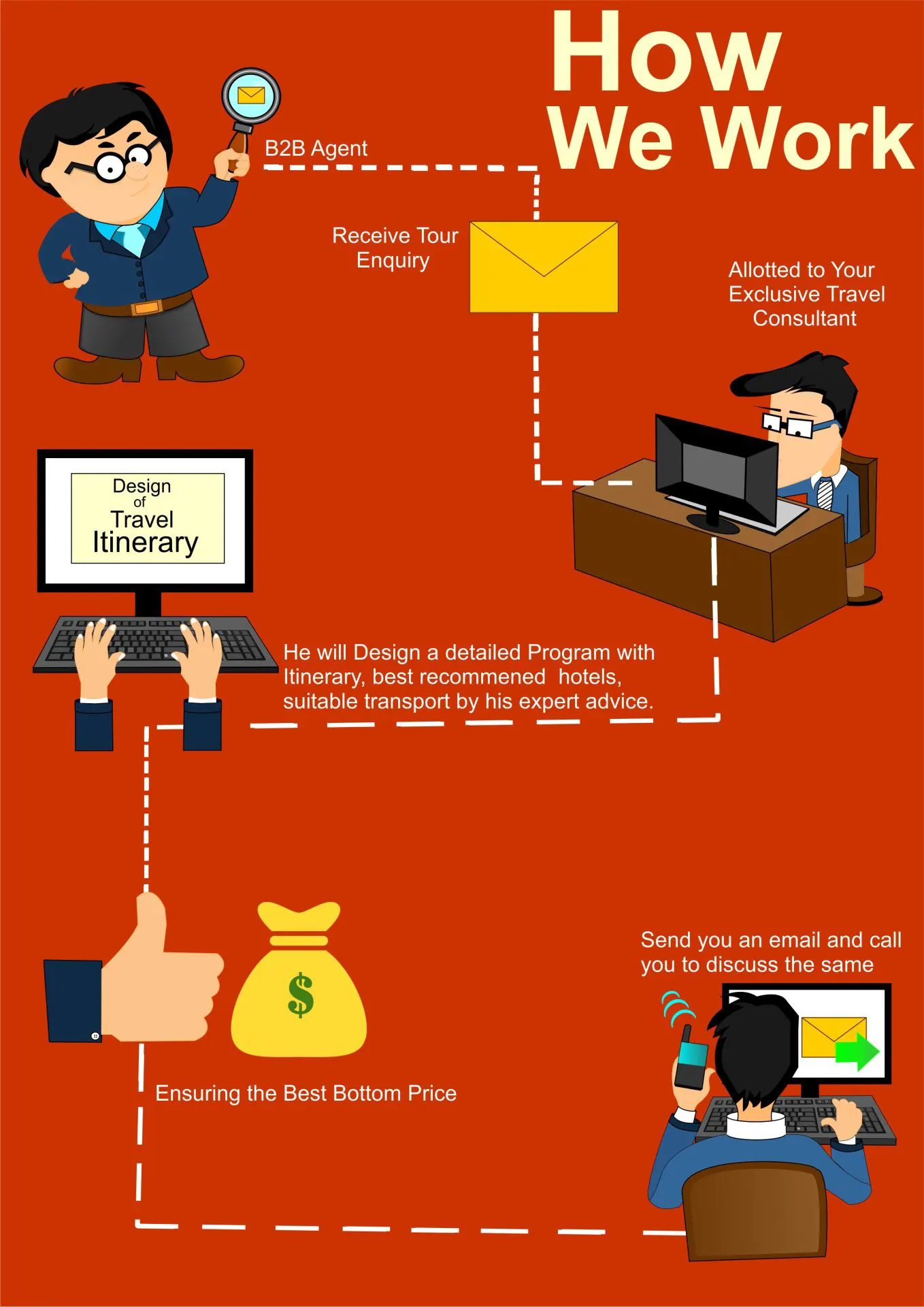 Simply stated We take care of your guest on your behalf.
Step 1.You share a tour enquiry received as B2b Travel agents in India or B2b travel company in India with us. We immediately appoint our expert and best travel consultant matching with the demand for the tour.
Step 2. Our Trained Travel Consultant Crafts a Detailed Itinerary With Best Possible Package Rates Only after unambiguous research on hotels, transport facilities and other facilities according to your guest expectation.
Step 3. We proceed further with booking and reservation of hotels, transport, drivers, guides only after intimation of approval towards itinerary and package rates.
Step 4. Detailed Tour Package Confirmation is sent to you after booking all the needed services for the tour, and in return, we expect to know the arrival and departure details of your clients for the smooth functioning of the itinerary.