Take a short excursion to the most enchanting spiritual tour in India, commonly known as Chardham Yatra. It is a perfect set of four pilgrimage sightings- Yamunotri, Gangotri, Kedarnath, and Badrinath that form a holy circuit in the heart of Uttarakhand. The state is so charismatic offering glitzy holy shrines residing in a lap of huge magnificent Himalayas that offer a wide range of natural scenic beauty of North India.
India is the only nation where spirituality resides deeply in everyone, through the way of religion, meditation, or short spiritual visits. According to Hindu mythology, Moksha is the ultimate destination of life and it is believed that Chardham Yatra is the key to find Moksha or the ultimate surrender to the cycle of incarnation. The first destination of Char Dham is Yamunotri, followed by Gangotri, Kedarnath, and Reach Badrinath.
This is a complete guide on Chardham Yatra 2023, Know about the Significance, History, Places to visit, Registration, and Routes. Take a short trip to Yamunotri, a holy dip into the pious River Ganga at Gangotri, and Wear the color of supreme spirituality in Chardham Yatra.
Significance of Chardham Yatra
Chardham Yatra is considered a must-visit spiritual tour to achieve Moksha (Salvation). Every year, with complete devotion around 2 Lac tourists visit these four holy adobes. In one of the Hindu Scripture, philosopher Shri Adi Shankaracharya fabricates the term 'Char Dham'. The term means the four adobes of God or Spiritual Destinations. This Yatra comprises two Hindu sectarian traditions- Kedarnath & Badrinath and two Shakti (goddess) Sites- Yamunotri & Gangotri. These four shrines houses huge arms of Himalayas and are generally covered by a blanket of snow and a piercing atmosphere.
History of Chardham Yatra
Each destination of Chardham Yatra has its own legendary history. But each adobe camouflages some mysticism that has entitled them to form a holy circuit of Chardham. Till the 1950s, traveling the four pilgrimages of Uttarakhand meant embarking on foot through the hilly terrain. Wanderers like Sadhu's or solitary Ascetics and those who have an inclination towards spirituality or who could afford to travel, visit Char Dham Yatra of Uttarakhand and since that time, these four adobes became the most important Hindu Pilgrimages in India. These four Shines mainly of – Yamunotri, Gangotri, Kedarnath, and Badrinath. The exact year or when & how these four adobes got linked and formed a circuit together is still not known.
Before 1962, the Indo-China War, there were no known roads connecting these holy places, but with the time, a massive effort was put into building the better means of connectivity to and infrastructure near the border areas. Now with refreshing vibes and well-built terrain, roads could take one to the nearest points of the sacred adobes. Since then, people in bulk initiated a tour to Char Dham or Chota Char Dham and had marked an important holy pilgrimage circuit of India.
Places to Visit in Chardham Yatra 2023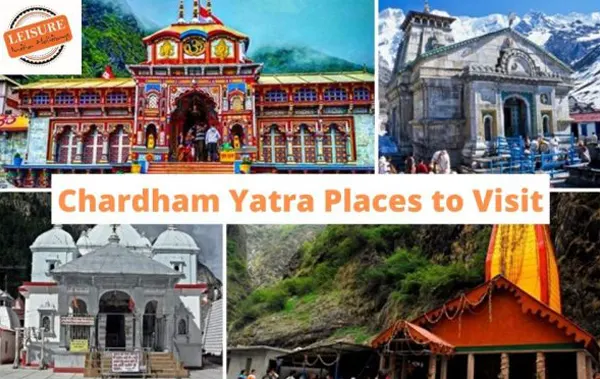 Access to the holy sights is either from Rishikesh or Dehradun or Haridwar. According to the tradition, these holy pilgrimages are to be visited in the following order:
Yamunotri Dham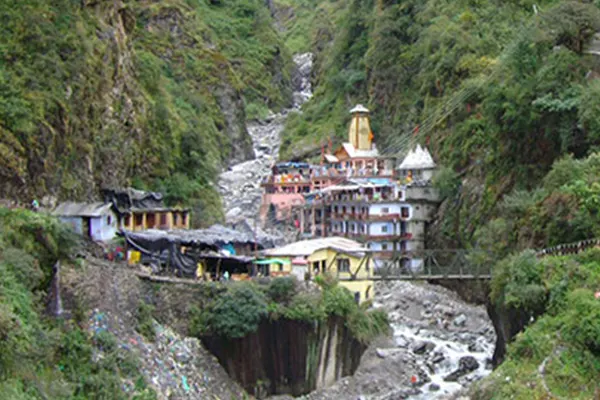 Located in Uttarkashi district in Uttrakhand, Yamunotri Dham is the main source of the Yamuna River. The best way to visit Yamunotri is to take helicopter services that operate in Dehradun from Sahastradhara Road. By flying high, you can experience the purity of nature and feel the vibes of holy places without struggling to reach the spots. This way your holy Yatra will continue to the following Dham- Gangotri Dham.
Popular Tourist Sightseeing Places
Yamunotri(with the facility of palki and pony)

Kharsali

Ancient Shani Temple
Gangotri Dham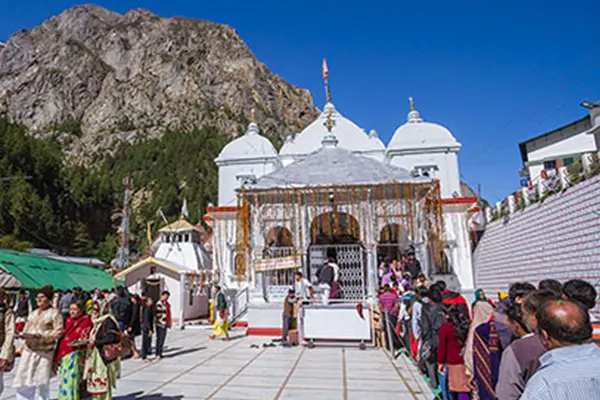 Located in the Uttarkashi district of Uttarakhand, Gangotri Dham is the main source of the most pious Ganga River and River Bhagirathi is the original source of River Ganga. An excursion to the Gangotri temple is among the most enchanting, charismatic, and amazing experiences. Hear the most captivating sound of the gushing River Ganga and visit the temple, offer prayers to the Goddess Ganga and dip yourself in the pure hue of spirituality and enjoy the scenic background.
The best way to Reach Gangotri Dham, either take a route via Haridwar, Dehradun, or Rishikesh by riding on the best-suited mode of travel – Road, Train, or Helicopter and visit the most sacred sight of Goddess Ganga.
Popular Tourist Sightseeing Places
Bhagirath Shila

Gangotri Temple
Kedarnath Dham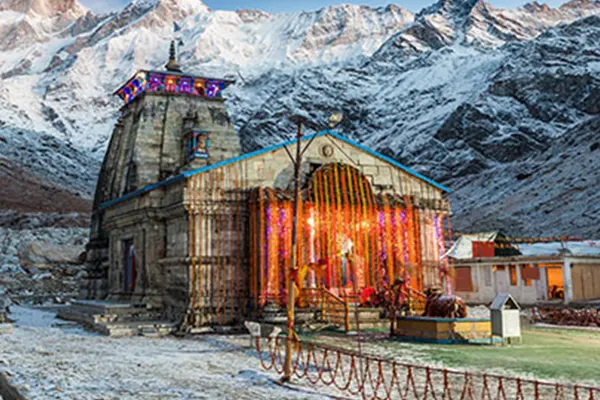 The third destination of the Chardham Yatra is Kedarnath Dham, dedicated to Lord Shiva. This ultimate Dham is situated in the Rudraprayag district in Uttarakhand. Due to climate and weather constraints, the Yatra of Kedarnath needs to be started in the early morning. Prefer taking Do Dham yatra by Helicopter services from Dehradun and begin your holy journey. Recite the pious name of Lord Shiva with complete faith and full of energy and surrender yourself to the beauty of the Indian Himalayas. The place is so vibrant that it is venerated as one of the twelve Jyotirlinga. The best time to visit Kedarnath is in the summer months of May to June and September to October (the beginning of winter). The pleasant summer Kedarnath Dham weather is so calm and smooth with moderate cold. It's perfect weather to pay a visit to the Holy Shrine of Lord Shiva
Popular Tourist Sightseeing Places
Kedarnath Temple

Amalgam Mountain

Guptkashi
Badrinath Dham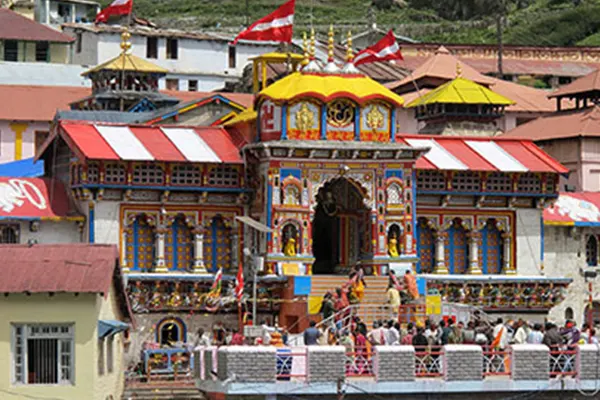 Get on the last Dham of the four adobes of Uttrakhand that is Badrinath Dham. The place is known as a holy Dham of Lord Vishnu with the divine blessings of Lord Shiva. Located in the Chamoli district of Uttarakhand, Badrinath Dham is a more developed Dham among the other three. The temple provides easy accessibility by the roads. A visit to the enchanting Dham will make you feel the innate vibes and purity of the air after witnessing the beautiful gold plated Badrinath Temple that looks regal and magical. After exploring all the four shrines, you will feel rejuvenated and pure and with a hope to visit again. The best time to visit Badrinath Dham is in the months between May and June, and September and October.
Popular Tourist Sightseeing Places
Badrinath Temple

Vishnu Sahasranamam Path

Mana Village
Chardham Yatra is so fascinating that it offers various popular sightseeings along with the most famous Four Adobes in Uttarakhand. By visiting these Chardham Yatra Places, witness the beauty & purity of nature and remove all your sins by offering virtuous prayers.
Chardham Yatra Registration

Plan your next holidays to Chardham Yatra and register yourself for the most virtuous journey in India. Chardham Yatra Registration is a must for all travelers, after registration, you'll be provided a Biometric Registration Card (Yatra Pass/Permits) that is essential to carry while visiting the Dhams. This card is to help the government to trace the flow to tourists through a GPS Monitoring System.
Both options are available for Chardham Yatra Registration – Online/ Offline. It is advisable to check some basic information regarding Char Dham Yatra such as Opening & Closing time, the best time to visit, places to visit, and other essential details.
Chardham Yatra Routeschar
According to the Hindu belief, Char Dham Yatra should be explored in a clockwise direction from West to East. The traveling will take a start from Yamunotri that resides in West of Uttarakhand, then followed by Gangotri, Kedarnath, and Badrinath Dham.
The most known Routes to travel Chardham are by Road, Train, or Helicopter.
Chardham Yatra by Road 2023
Chardham Yatra can be visited by Road, start your Journey from Delhi NCR,
| | | |
| --- | --- | --- |
| Chardham Yatra Road Route | Distance (in km) | Time (in hours) |
| Delhi – Haridwar | 210 km | 6 hrs |
| Haridwar – Barkot | 220 km | 7 hrs |
| Barkot – Yamunotri | 36 km + 7 Km (trek) | – |
| Barkot – Uttarkashi | 100 km | 4 hrs |
| Uttarkashi – Gangotri | 100 km | 4 hrs |
| Uttarkashi – Rudraprayag | 180 km | 6-7 hrs |
| Rudraprayag – Kedarnath | 74 km + 20 km (trek) | – |
| Rudraprayag – Badrinath | 160 km | 5-6 hrs |
| Badrinath – Rishikesh | 297 km | 10-11 hrs |
| Rishikesh – Delhi | 230 km | 6 hrs |
Why did you choose the Chardham yatra by road because of Comfortable car transfers from one destination to another, and Visit all the holy temples of Uttarkashi and Guptakashi while traveling and many more regions. LIH.travel offer you the best Chardham Yatra package from Haridwar for your perfect tour.
Chardham Yatra by Train 2023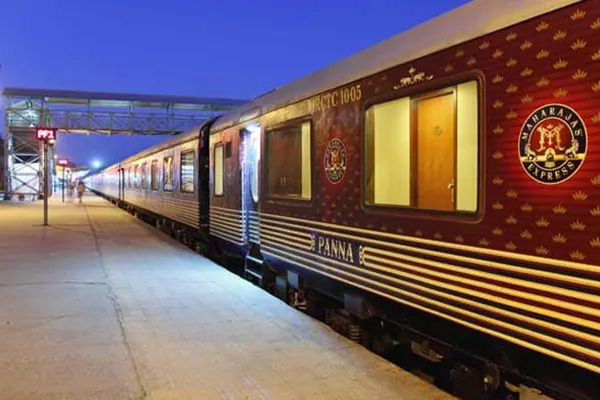 Char Dham Yatra by Train often witnesses a number of memories and mostly preferred by the elderly. Though, the journey may take time to reach the holy destinations but can be traveled by the ease with your family. Indian Railways are divided into certain zones, devotees from various zones can easily catch a train to Delhi for initiating a sacred journey to Chardham Yatra. The details of different zones of Indian Railways are mentioned-below:
Northern Railway Zone: Delhi, Chandigarh, Haridwar

Eastern Railway Zone: Kolkata

Central Railway Zone: Mumbai, Nagpur, Pune

Western Railway Zone: Ahmedabad, Vadodara, Surat

Southern Railway Zone: Chennai, Madurai, Thiruvananthapuram

Southern Western Railway Zone: Bangalore, Mysore

South Central Railway Zone: Hyderabad, Secunderabad
The Route of Chardham Yatra by train starts from the Capital Delhi Railway Station-
| | | | |
| --- | --- | --- | --- |
| Chardham Yatra Train Routes | Distance | Time | Conveyance |
| Delhi to Dehradun | 256 km | 5 to 6 hrs | by train |
| Dehradun to Barkot | 125 km | 4 to 5 hrs | by bus/taxi |
| Barkot to Yamunotri | 36 km + 7 km trek | – | by bus/taxi |
| Barkot – Uttarkashi | 100 km | 4 hrs | by bus/taxi |
| Uttarkashi – Gangotri | 100 km | 4 hrs | by bus/taxi |
| Uttarkashi- Rudraprayag | 180 km | 6-7 hrs | by bus/taxi |
| Rudraprayag – Kedarnath | 74 km + 20 km (trek) | – | by bus/taxi |
| Rudraprayag – Badrinath | 160 km | 5-6 hrs | by bus/taxi |
| Rudraprayag – Dehradun | 180 km | 6-7 hrs | by bus/taxi |
| Dehradun – Delhi | 256 km | 5 to 6 hrs | by train |
Chardham Yatra by Helicopter 2023

Chardham Yatra by Helicopter is the most comfortable and convenient way to explore the four shrines of Uttarakhand. It is the fastest and easiest mode of travel to Chardham Yatra.
Routes of all the four pilgrimages aren't easy as only Badrinath is easily accessible by road. LIH.travel offers an easy and time-saving journey by providing Helicopter Services operated from Sahastradhara Road in Dehradun.
Route of Chardham Yatra By Helicopter
Dehradun -> Yamunotri -> Gangotri -> Kedarnath -> Badrinath -> Dehradun
Get on to the most fascinating city and Capital of Uttarakhand, Dehradun. Reach to the Sahastradhara Road in Dehradun and catch an awe-inspiring Helicopter Ride to Yamunotri, followed by Gangotri, Kedarnath, and Badrinath.
Chota Chardham Yatra 2023
Char Dham Yatra means a holy visit to most known pilgrimages sights in Uttarakhand that is also known as Chota Chardham Yatra. The amazing journey provides you the best awe-inspiring religious sightseeings – Yamunotri Dham, Gangotri Dham, Kedarnath Dham, and Badrinath Dham.
According to Hindu belief, people should visit Chota Char Dham once in a lifetime to attain salvation. Plan your next holidays with your family to create refreshing moments and make your spiritual trip memorable for the lifetime by booking Chardham Yatra by helicopter with LIH the best travel agent for Chardham yatra.