Rajasthan is the land of Desert, camel elephants, colours dance folk music, and serene culture. The land is highly talked about among the visitors for its lavish and varied way of extended hospitality making it the most exciting and memorable trip. Rajasthan is one of the most popular tourist states in India thereby, attracting millions of tourists every year from around the globe. Rajasthan offers a countless list of activities to try your hands on during your trip to Rajasthan. Explore the illustrative range of Things to do in Rajasthan which is mentioned in the article below. We have identified the best things to do in Rajasthan which should not be missed to visit in the month of November, December, January, or February.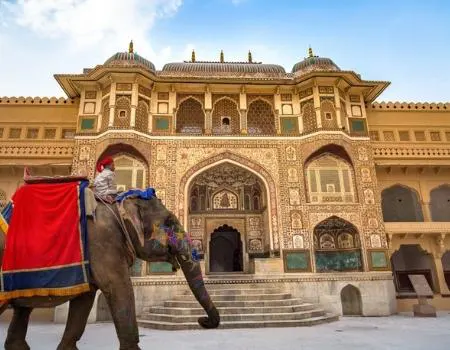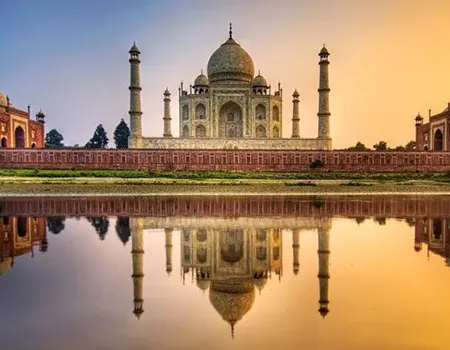 Golden Triangle Tour Packages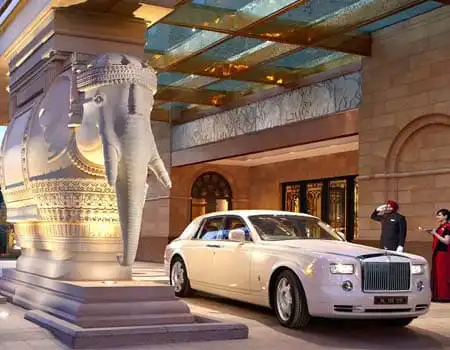 Luxury India Tour Packages
Best Things to do in Rajasthan During Winter Season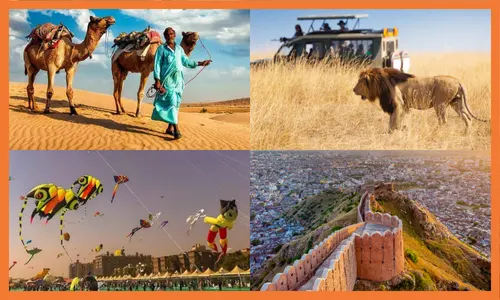 Rajasthan enjoys a tropical climate throughout the year where winters are usually sunny and chill. The best time to visit is in winters to do many adventurous and tantalizing things to do while exploring the magnificent and illustrious Rajasthan State.
1. Visit Forts
Don't miss to visit Forts, Rajasthan is the land of Forts and Palaces. All the big cities of Rajasthan have grandeur and illustrious history entailed in their forts and palaces. visiting forts such as Amer Fort, Jaigarh Fort in Jaipur, Bundi Fort in Bundi, City Palace in Jaipur and Udaipur are some of the best things to do in Rajasthan.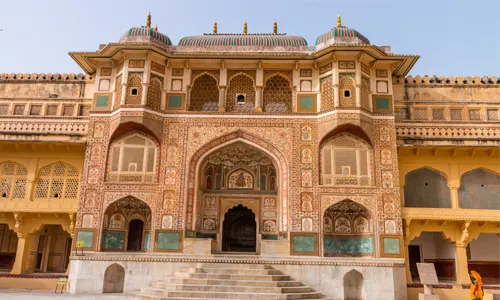 2. Visit Chokhi Dhani
visit Chokhi Dhani to have a brief understanding is a Rajasthani culture which is among the top things in Rajasthan. Visiting Chokhi Dhani during your stay in Jaipur is to get a mocked set up of Rajasthan village tradition and lifestyle in the most natural way. Enjoy the traditional Rajasthani Dal Bati Churma served in the warmest reception. Chokhi Dhani is one of the best places to visit in Rajasthan to taste the Rajasthani meal.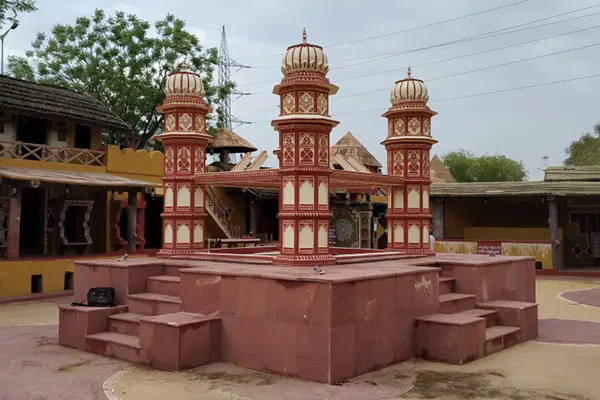 3. Enjoy Camel Riding
The bumpy Camel riding is only possible in the land of Desert. The ship of the desert is the most common animal of Rajasthan and is the bread earner of many homes in the villages. The exclusive Camel fair is held in Pushkar every year which is internationally recognized and has lots of tourists visiting it every year. Don't forget to enjoy the bumpy camel ride in Pushkar, Chokhi Dhani, Jaisalmer and Jodhpur city which is one of the best things to do in Rajasthan.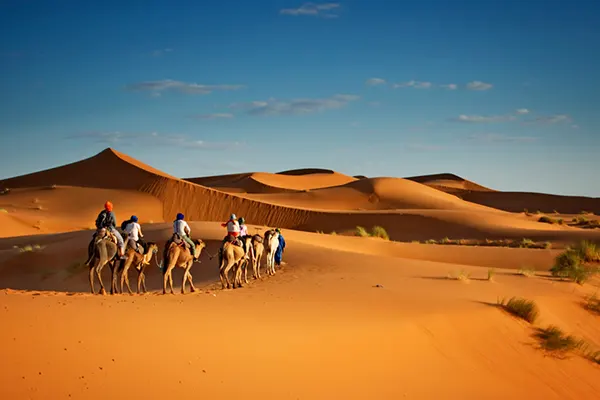 4. Enjoy Wildlife Safaris
Wildlife safari in Rajasthan is possible in many places. Ranthambore Tiger Reserve is the most popular among them because of the highest population of tigers and easy spotting of them in most natural habitat. Sariska tiger reserve, Bharatpur wildlife sanctuary are few more places to do the adventurous trip in Rajasthan. The weather also makes it more comfortable to spend long hours in the jungle. Enjoying wildlife safaris in Rajasthan national park is one of the top things to do in Rajasthan.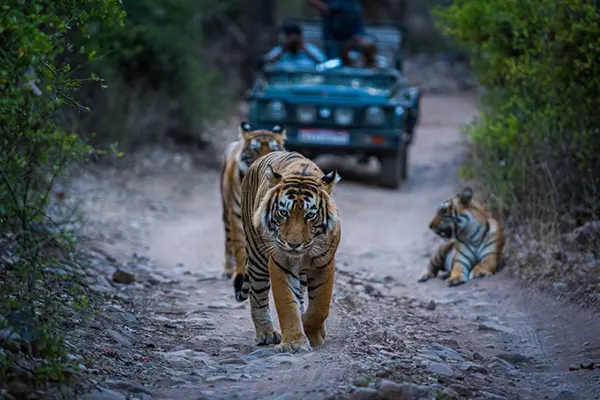 5. Enjoy bonfire camps in Jaisalmer
In the winter Jaisalmer organizes many camps and events on sand dunes. Jaisalmer is also one of the popular destinations to celebrate the new year in December. The stay in the tents around a bonfire enjoying folk dance and music makes it an exclusive and interesting way to spend the chilling nights of winters. Visit the Jaisalmer on New year eve and enjoy the bonfire there which is one of the best things to do in Rajasthan in winters.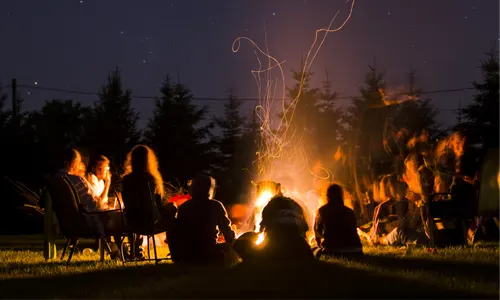 6. Experience Hot Air Balloon Rides
The hot air balloon ride is a perfect way to propose your loved ones. The hot air balloon ride organized in Jaipur, Pushkar is the perfect way to spend a romantic day with your spouses. The couples enjoy the adventurous yet dramatic moments and cherish it for lifelong.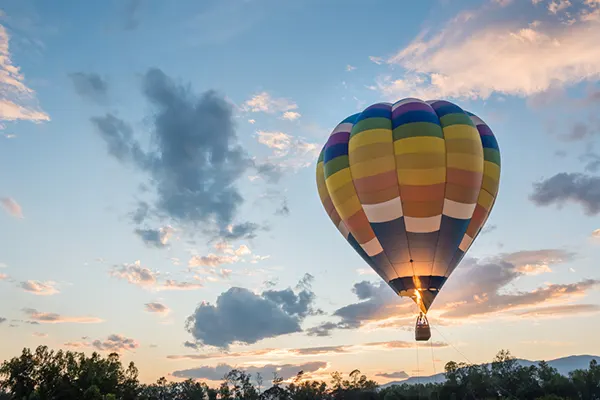 7.Celebrate Kite Flying Festival
Kite flying festival is celebrated on 14th January every year in the most extravagant and frolic way. The kite flying competition is also held in Jaipur and Jodhpur where tourists from all around the world participate and enjoy the unique kind of competition that celebrates life and harmony. Enjoying a kite flying festival is one of the fun things to do in Rajasthan.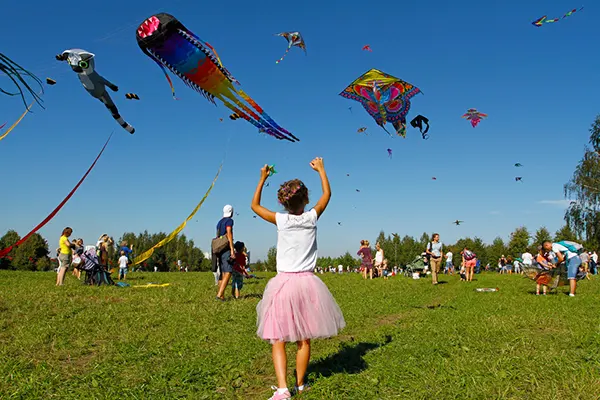 8.Experience Jaipur Literature Fest
Jaipur Literature Fest is the intellectual forum where profound speakers and writers gather together at Diggi Palace in Jaipur, every year in the month of January to showcase their books and writing. The tourist from all over the world flew down to participate in this gala event and have one on one conversation with the celebrity writers. Jaipur Literature Festival is definitely among the Best places to visit in Jaipur.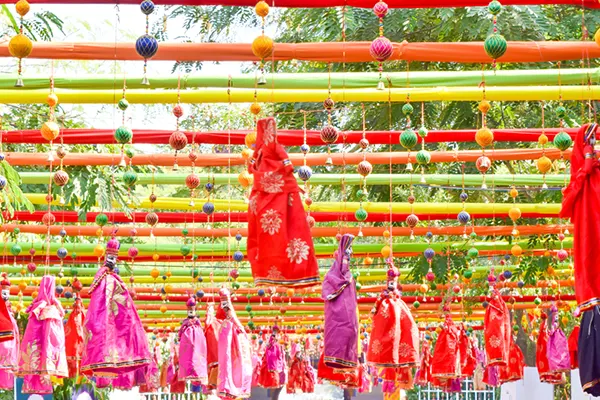 9. Experience Vintage Car Rally
Not so Fast and Furious Vintage Car Rally is a unique and exclusive event held in Rajasthan in the month of February when all the proud owners of the vintage cars come together and showcase their beautiful machine in a rally. The event is popular internationally and attracts lots of tourists to spend a day viewing the sumptuous history on the road.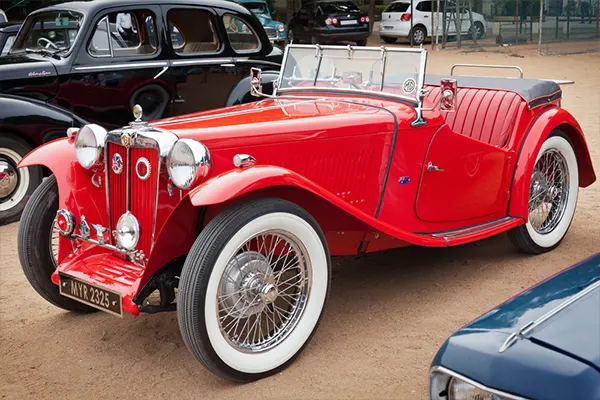 10. Enjoy Desert Camping
Desert Camping is one of the fun things to do in Rajasthan in December in Jaisalmer City. Colorful Puppet Show, Starlit sky, tasty mouth-watering meals, Folk dances, and Cozy bedding make camping amazing and an extraordinary experience.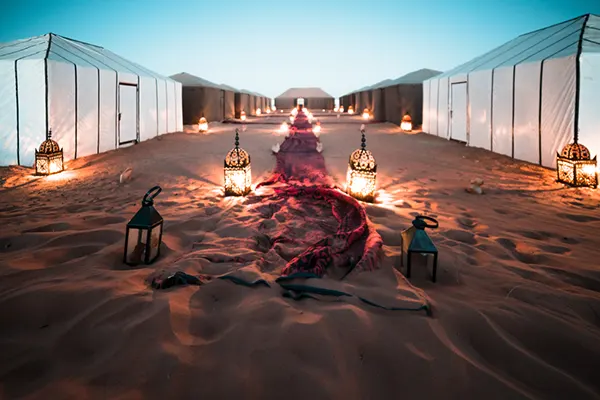 11. Visit Abhaneri Stepwell
Abhaneri is one of the ancient sites used to store the rainwater in the Dausa district near Jaipur City. This site impresses you with its architecture, beauty, Sheer excellence, and its massive size, and all its features make this one of the best things to do in Rajasthan India.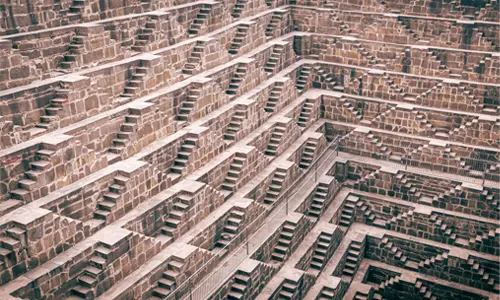 12. Visit Camel Breeding Farm In Bikaner
Visiting the camel breeding farm is one of the top things to do in Rajasthan with kids. Here, you can try the fresh ice cream made with cow milk. While visiting the camel breeding farm, try tapping and playing with Camels. The opening time of this farm is from 10 am to 5 pm.
13. Experience the Dune Bashing in the Thar Desert
Dune bashing is one of the essential and adventurous things to do in Rajasthan in the Thar Desert. Driving an SUV in the desert is a thrilling experience. If you have then, that's ok, and if you don't have, then you rent it from your neighborhood dealers. Try planning the trip in the wintertime to avoid the scorching heat and carry a hat, sunglasses, water, camera, and Sunscreen.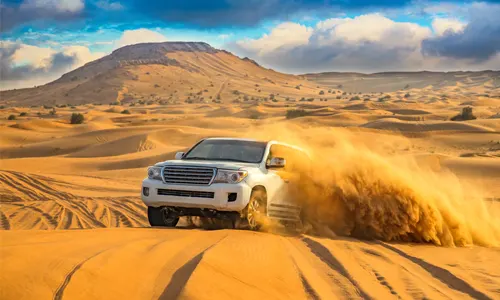 What to do in Rajasthan if I Plan my trip in summers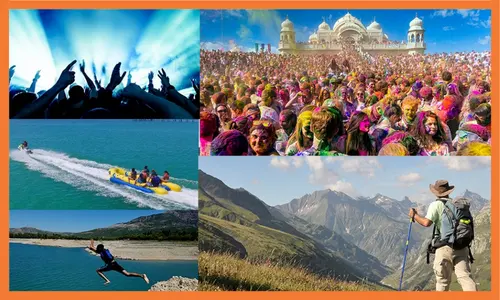 Summers fall in the month from March to June and are hot and sunny in Rajasthan. The trekking trips on the hills of Aravali range in Mount Abu, the only hill station of Rajasthan, or boating at Fateh Sagar Lake in Udaipur or drenching to escape from scorching heat in Mahi river of Banswara. The adventurous thing to do in Rajasthan will surely get you some chilling feet in the skin melting summers.
14. Enjoy Trekking at Nahargarh Fort
Trekking uphills and downhills in Jaipur towards Nahargarh fort or in Kumbhalgarh or paving the path of the hilly Mount Abu is the things to do in summers. The early morning trekking either by bike or by walk is the perfect way to view the sunrise of the summer.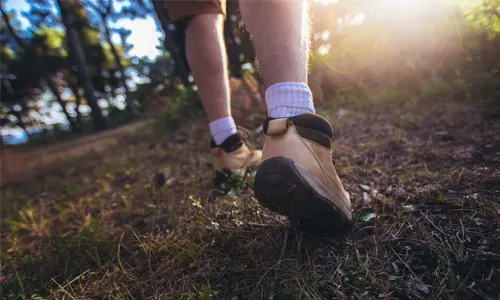 15. Enjoy Boat Rides
Boat Rides give a different kind of pleasure to both kids and adults. The jet boat at Fateh Sagar Lake in Udaipur or paddling boats in Nakki Lake in Mount Abu is the most exciting thing to do with family and kids in summers.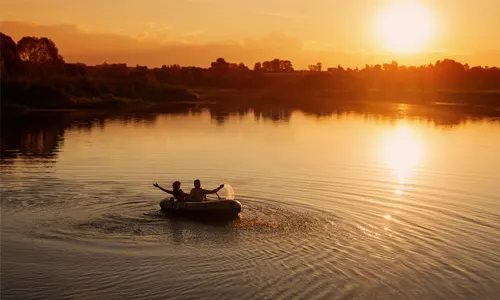 16.Experience Diving from Dams
Diving from Dams can be an interesting and adventurous thing to do to drench yourself to escape from the scorching heat. The Mahi dam over the Mahi river in Banswara or Jawahar Sagar Sam over the Chambal river in Kota is beautifully ornate giving a picturesque view and also enjoy the water during summers.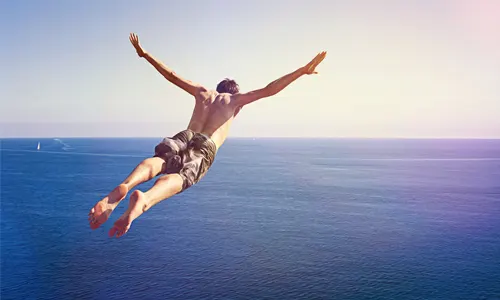 17. Celebrate Holi Festival
Holi festival is celebrated every year in the month of March in the most exquisite style throughout Rajasthan. The colorful Holi celebration in Udaipur, Jodhpur, Jaipur, Pushkar are popular for its splendid and royal procession carried by the royal families. Don't miss celebrating the frolic festival Holi in Rajasthan if you are visiting Rajasthan in the month of March. Playing Holi in Rajasthan is definitely one of the things to do in Rajasthan you can't miss.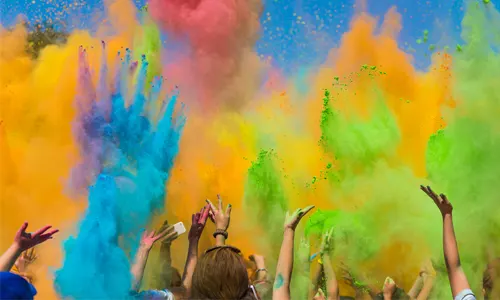 18. Enjoy Nightlife
The nightlife of Jaipur is for young people who want to spend some good nightlife in the summers. Jaipur has the safest and exciting nightlife with good DJs playing amazing music in modern and aesthetic interiors of clubs and lounges.
Best Things to do in Rajasthan during Monsoon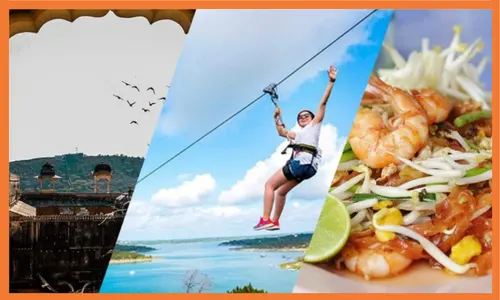 Rajasthan is surrounded by Aravali ranges. During Monsoon, the natural lush greenery on the hills of ranges entices the trip to Rajasthan. The zip-lining at Mehrangarh fort or Kumbhalgarh fort, or spending calm and peaceful time with family on the banks of Pichola lakes Is the best way to spend your holidays in the month of August and September in Rajasthan.
19. Enjoy Ziplining
Ziplining will not only add some adrenaline rush but will also spellbound you with the beautiful landscape view from the top. Enjoy the safe ziplining at Mehrangarh Fort in Jodhpur or Kumbhalgarh Fort near Udaipur or at Neemrana fort in Neemrana, during Rajasthan tour in monsoon.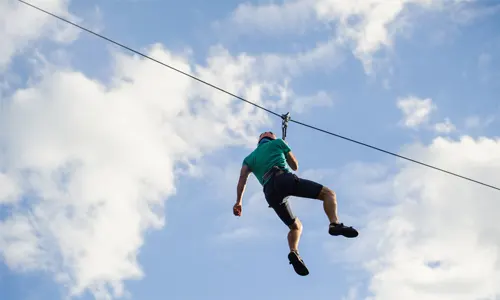 20. Enjoy Exotic Rajasthani Meal
Having an exotic meal at lake palace or Amrapali is again the romantic way of spending a day in Rajasthan. The lake view from these places while having a candle night dinner is so romantic for the couples that tantalize to keep it as their wedding destination.
Enjoy the authentic spicy snacks of Rajasthan in monsoon. The cuisine of Rajasthan is spicy and ambush your taste buds with many flavors. The spicy Dal Kachori, Dal Pakode, Samosa are few more spicy snacks easily available street food, popular among people of Rajasthan. Check out this article to know about Famous food in Jaipur.
Offbeat Things to do in Rajasthan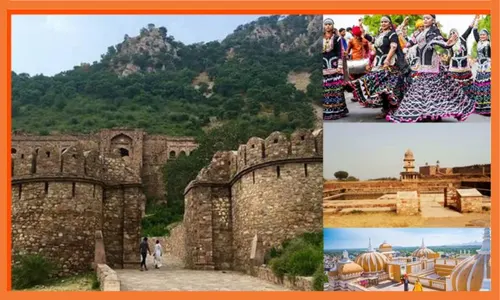 Apart from these, there are few unique and offbeat things to do in Rajasthan that will keep you spellbound during the trip and will leave you double take on its adroit ways to engage every tourist.
21. Visit Bhangarh Fort
Visiting Haunted Bhangarh Fort will surely make your blood run cold. The ruins Fort is at the edge of Sariska Wildlife Park and is one of the very unique and adventurous things to do in Rajasthan.
<heading">
22. Enjoy the Dancing Elephant Parade
The Dancing Elephant Parade and even elephant playing polo is not a circus act but a grand celebration in Jaipur to accolade the gigantic animal and his loyalty to Rajasthan royal families. You will be amazed to see such a wonderful act on such a large scale.
23. Enjoy the famous Kalbeliya Dance
Enjoying Kalbeliya the traditional acrobatic dance on sand dunes of Jaisalmer or at Chokhi Dhani. The folk dance of Rajasthan is performed by women in black accessorized dress and performing a few unbelievable stunts while dancing on the rhythm. The act will surely blow away your mind.
24. Visit Jauhar Kund
The Jauhar Kund, a different story of women will power where all the women of Chittorgarh royal family follow Queen Padmavati into the big holocaust as an opposition to surrender themselves to Moh. Khilji who won the battle against their husbands. You will feel unique chilling goosebumps when you will visit the Kund during your trip to Rajasthan.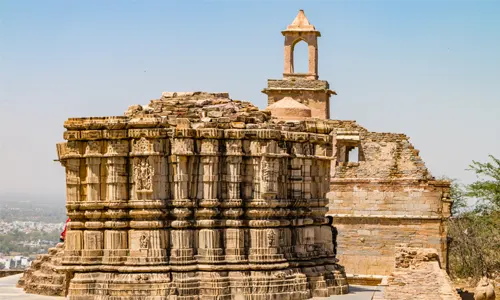 25. Get Married in The Dreamy Wedding Destination
Yes, the most offbeat and unique thing to do in Rajasthan is to get married. Even though Rajasthan is a dry state and has no exotic landscape but it lures many couples because of the loyalty, grandeur, and extravagance is exhibited from every monuments and fort.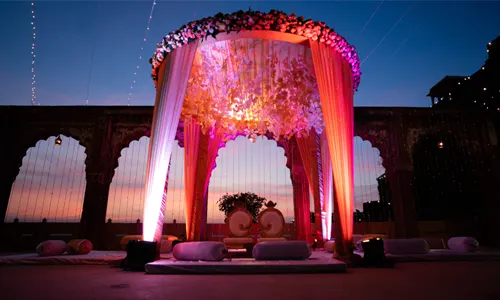 26. A Day Out With Elephants at Dera Amer
If you haven't done a day out with an elephant, this is the perfect opportunity to have one. You can spend your time with elephants; you can play with them, shower them, or feed them, and you can also even do a painting on their trunks with organic paints, so as not to harm them. It is one of the best things to do in Rajasthan with kids near Jaipur city. If you want you can also have a meal here or go for a trek in the nearby forest. For information regarding things to do in Jaipur Click on the link.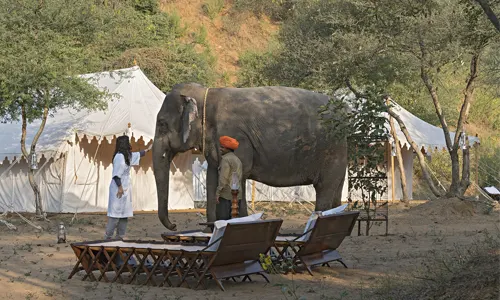 27. Sunset Motorboating at Fateh Sagar lake
Motorboating in Fateh Sagar lake is a fun and adventurous yet peaceful thing to do in Rajasthan in Udaipur city. Besides doing motorboating in Fateh Sagar lake, you can also watch the beautiful lake view hotels in Udaipur or enjoy the sunset from Fateh Sagar Lake, which is a delight for eyes. Timing to watch motor boating is from 8:00 am to 4:30 pm.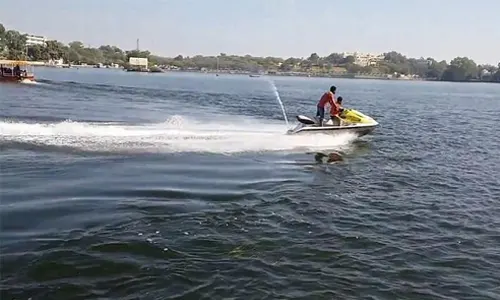 28. Enjoy Horse Safari in Pushkar
Horse safari in Pushkar is among the royal things to do in Rajasthan. The horse will take you through the majestic alleys and magnificent back streets of Pushkar as you appreciate the grand perspectives.
29. Cycle Your Way Through Jaipur
Enjoy paddling around the pink city, which is another adventurous thing to do in Rajasthan. You will find many organizers who will take you on the cycle expedition of Jaipur city and rural areas surrounding it. The length and stops depend on the operator, but you can also customize your trip according to you.
30. Enjoy Kite Festival in Jodhpur City
If you arrive in Rajasthan during the Makar Sankranti, i.e., on 14th January, this is a fantastic thing to do in Rajasthan. During the annual kite festival in Jodhpur, you will see the beautiful colorful kites in the sky. This festival has gained popularity internationally, many kite lovers and tourists also participate in the Colourful festival.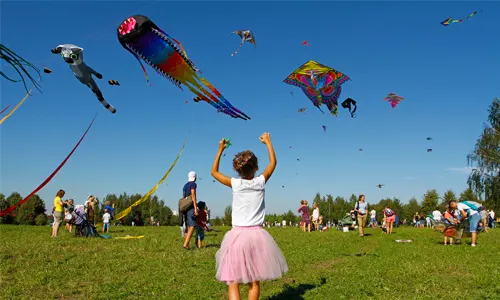 31. Say Your Prayers in Ajmer Sharif
Ajmer Sharif is one of the best things to do in Rajasthan, which is a resting place of Sufi Saint Moinuddin Chishti. It is believed that your every wish is fulfilled if you visit this Place, lots of ardent believers of every religion visit this beautiful Place with believing hearts. Ajmer Sharif is one of the must-visit places in Rajasthan to understand the significance of the Place.
32. Take a Village tour in Rajasthan
The village tour of Rajasthan is one of the unique things to do in Rajasthan. Rajasthan is a Culturally rich state with beautiful mud houses, straw huts, Colourful Clothes, essentials, and warm and affluent locals. So, take a Village tour and see the real Rajasthan.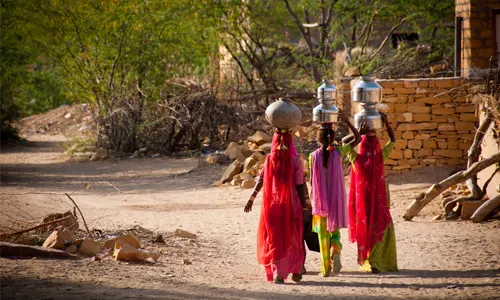 33. Special lassi or coffee in Pushkar
Taste the lassi and coffee at roadside cafes in Pushkar, which is one of the best things to do in Rajasthan. The best place to enjoy the lassi and coffee with the bhang is Laughing Buddha Cafe, on Gau Ghat.  
34. Jheel's Ginger Coffee Bar & Bakery
Spending time in Jheel ginger coffee bar and bakery is among the things to do in Jaipur as you will eat the delicious food while seeing the fantastic view of the city. This Place is situated inside the Jheel Palace Guesthouse, widespread among the solo and offbeat travelers for its baked offsprings, lip-smacking frappe, and sandwiches.
35. Relax and Rejuvenate Yourself at Bharti Massage Centre
Get yourself pampered at the Bharti massage center, which is one of the best things to do in Rajasthan. Raju, the main masseur, analyses your body and asks you the problem you want to get rid of, and then he uses a massage technique that is best for you and that you opt for. He also uses acupressure to treat you at free of cost. The massage center opening time is 6:00 am to 11:00 pm for Rs 2500 for 45 minutes to an hour.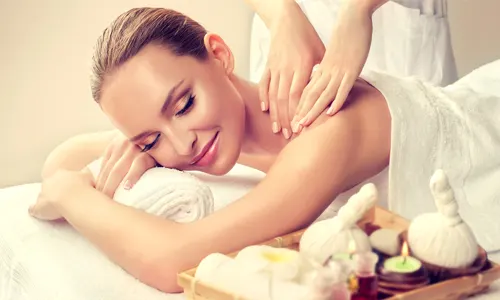 36. Visit Udaipur's City Palace and Lake Pichola
Spend some enjoyable time by going on a tour to Udaipur City Palace and end up your day watching the sunset at various lake view hotels in Udaipur or Lake Pichola which is one of the things to do in Rajasthan Udaipur City. City Palace is situated in the east bank of Lake Pichola, it has several places built in its complex, and balconies and Cupolas topmost of these places. After walking through the Palace interiors, make your way to the Lake Pichola for a boat ride. Watching sunset from lake Pichola is a breathtaking experience. If you planning to visit Udaipur City you can also Check out Places to visit in Udaipur by clicking on this link.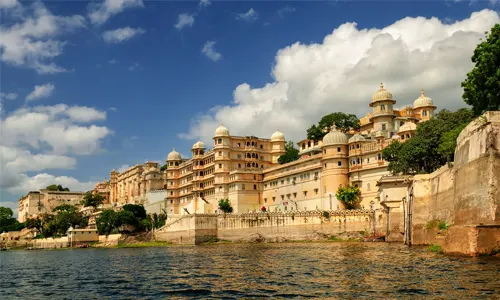 37. Birdwatching at Keoladeo Ghana National Park
Include birdwatching at Keoladeo Ghana National in the list of things to do in Rajasthan in Bharatpur City. This National Park is famous for keeping resident birds and migratory birds and is one of the richest bird sanctuaries in the world. The best time to visit this place is from September to March.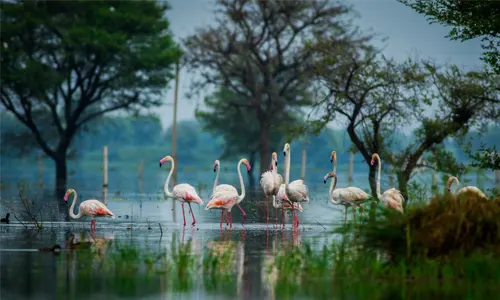 38. Visit Anokhi Museum
Visiting Anokhi Museum for hand Printing is among the offbeat things to do in Rajasthan in Jaipur City. This textile Museum is situated in 16th Century Haveli and gives you some an idea of history and tradition of hand-blocked printing and fabric and textile design. You can also purchase some fabrics from the small gift shops. Here you can also try block printing and can use your hands on scarfs and T-shirts.
39. Pick up silk scarfs, carpets and Jodhpuri shoes at the colorful city markets
Do street shopping in the colorful markets of Jaipur and Jodhpur, which definitely should be in your list of top things to do in Rajasthan. You can purchase brightly-colored bangles, fruits and Vegetables, Bandhej, beautiful dye, and tie sarees, traditional Jutis or mojris (Shoes), Pottery, and Species.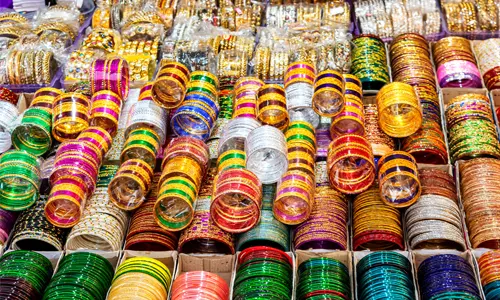 40. Salim Singh ki Haveli in Jaisalmer
If you are searching for things to do in Rajasthan and are in a mood to Visit Jaisalmer City, then Salim Singh ki haveli is the must-visit place. This excellent structure is very nearly 300 years old. It has an unordinary shape, restricted at the base, and spreads out into immense galleries or balconies with cut sections that resemble peacocks. You are not allowed to go inside; you can admire the beauty of this Place from outside with the amazing stone carvings. Its opening time is from 8 am to 6 pm.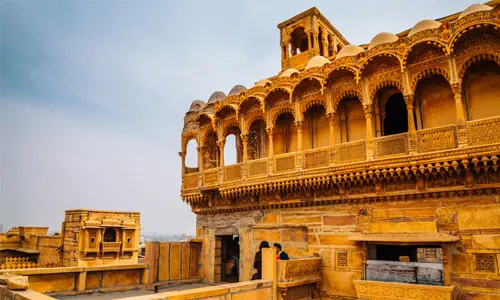 41. Visit Jaisalmer Fort
 Apart from Visiting the Salim Singh ki Haveli in Jaisalmer, you can also visit Jaisalmer Fort. You will enter the entryway close to Gopa Chowk, and you will experience the winding paths, handiwork shops, restaurants, temples, and even visitor houses. The walls of the fort are made up of red sandstone and can change the colors depending on the position of the sun. The opening time of the fort is 9:00 am to 6:00 pm.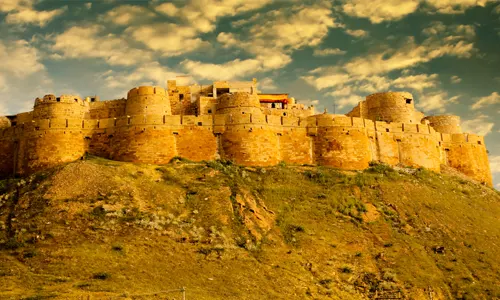 42. Explore Havelis in Shekhawati
Discovering the beautiful havelis of the Shekhawati region of northwest Rajasthan is another thing to do in Rajasthan India. This Place is known for its astonishing instances of haveli design, noteworthy customary homes with beautiful frescoes and huge inside patios.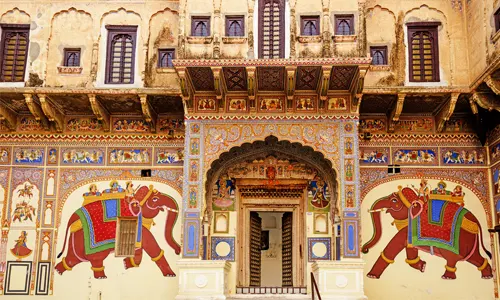 43. Explore Rajasthan in comfort aboard a luxury private train
 Travelling uniquely by private luxury train to see the royalty of Rajasthan. Two best luxury trains are the Maharajas express and Palace on Wheel. Both trains have started their journey from Delhi and will take you to the famous forts, palaces, wildlife sanctuaries, and religious sites. It covers the area of Jaipur, Udaipur, Ranthambore National Park, and Agra. Alternative Maharajas Express departures also incorporate Khajuraho, Gwalior, Varanasi, and Lucknow.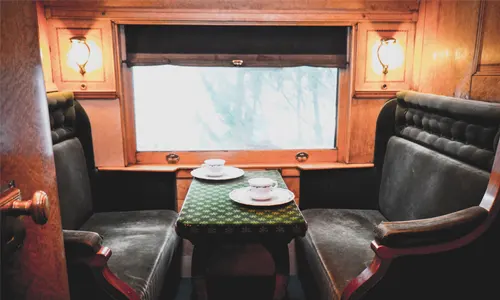 So here are our top and best 21 things-to-do lists for your trip to Rajasthan. Book a Rajasthan tour Packages from LIH the best Rajasthan travel agent in India and explore the monuments, forts, and national parks and indulge in some adventurous, romantic, and unique activities to make it the best memorable trip.
Rajasthan is India's most luxurious state, home to a large number of palaces and forts. The royalty may be found in every nook of this amazing place. The elegance and lavish foundations will follow you in Rajasthan. Step into the vital land of Rajasthan by booking our Luxury Rajasthan Tour Package.
If you want to stay in Jaipur, Agra, and Delhi. LIH offers you the best Luxury Golden Triangle Tour Package designed for foreign explorers, including comfortable Golden Triangle travel and luxurious hotels. You can book luxury Golden Triangle tour packages from the USA, UK, Australia, Germany, and all over the world to see the heritage of the Golden Triangle of India.
The tourist promoting Campaign for Rajasthan ad which says "Jane Kya Dikh Jaye Rajasthan Mein" is apt for it's surprising and varied elements to explore at any corner of the state.
Adventure Activities to do in Rajasthan
1. Parasailing:
Enjoy the thrill of parasailing amidst the desert dunes of Jaisalmer.  Local campsites and resorts offer this activity upon prior request, providing a unique sandy twist to your journey.
2. Quad Biking:
The arid plains surrounding Jaisalmer, Jaipur, Jodhpur, and other cities in Rajasthan serve as ideal locations for riding and maneuvering heavy-duty quad bikes. This activity promises an exhilarating adventure in the desert terrain.
3. Flying Fox:
Among the most exciting adventure activities in Rajasthan, flying fox or any other ziplining activities can be enjoyed in places like Jodhpur, Neemrana,Jaipur etc. These paths often traverse scenic landscapes and top attractions, allowing participants to zip along a secured cable, creating a adrenaline rush  .
4. Desert Safari: 
Rajasthan's Thar Desert, which stretches across multiple cities, offers the perfect backdrop for camel and jeep safaris. These safaris provide an opportunity to explore the vast expanse of golden sands, with Jodhpur, Bikaner, and Jaisalmer being popular destinations for this captivating activity.
Best Destinations for a Wildlife Safari in Rajasthan
1. Ranthambore National Park: Known for its population of Bengal tigers, Ranthambore is one of the most famous wildlife destinations in India. Besides tigers, you can spot leopards, sloth bears, various species of deer, and a wide range of birdlife.
2. Sariska Tiger Reserve: Located in the Alwar district of Rajasthan, Sariska is another important tiger reserve in Rajasthan. Apart from tigers, it's home to leopards, hyenas, and various bird species.
3. Keoladeo National Park (Bharatpur Bird Sanctuary): This UNESCO World Heritage Site is a haven for birdwatchers. It's home to a vast variety of migratory birds, including the Siberian crane. Besides birds, you can also spot deer, boars, and pythons.
4. Darrah Wildlife Sanctuary: Located near Kota, this sanctuary is known for its rugged terrain and diverse wildlife, including leopards, hyenas, wolves, and various species of deer. 
5. Desert National Park: Situated near Jaisalmer, this park is unique for its desert ecosystem. You can spot the Great Indian Bustard, desert foxes, and various reptiles adapted to the arid conditions. 
6. Kumbhalgarh Wildlife Sanctuary: Located near the famous Kumbhalgarh Fort, this sanctuary is known for its diverse wildlife, including leopards, sloth bears, and antelopes. 
Most Famous Hot Air Balloon Experiences in Rajasthan
1. Jaipur: Jaipur, the Pink City, is one of the top destinations for hot air balloon rides in Rajasthan. You can rise high above the city's iconic forts and palaces, such as the Amber Fort and Nahargarh Fort, while enjoying panoramic views of the colourful streets and surrounding landscapes.
2. Pushkar: The holy city of Pushkar, with its serene Pushkar Lake and the Brahma Temple, offers a unique hot air balloon experience. Witness the mesmerising sunrise and the tranquillity of this sacred place.
3. Ranthambore: Ranthambore National Park, famous for its tigers and wildlife, also provides the opportunity for hot air balloon rides. These rides offer a different perspective of the park, and if you're lucky, you might spot some of its wild inhabitants from above.      
4. Jaisalmer: Soaring above the Golden City of Jaisalmer is a memorable experience. A hot air balloon ride here gives you a bird's-eye view of the majestic Jaisalmer Fort, the vast Thar Desert, and the surrounding sand dunes, especially during sunrise or sunset.              
5. Neemrana: Neemrana, known for its historic Neemrana Fort Palace, offers hot air balloon rides that provide stunning views of the fort and the surrounding Aravalli hills.     
Famous Desert Camping Sites in Rajasthan
1. Jaisalmer: Known as the "Golden City," Jaisalmer is one of the most famous destinations for desert camping in Rajasthan. You'll find a variety of desert camps and tents in the Sam Sand Dunes and Khuri Sand Dunes, offering traditional Rajasthani entertainment, camel rides, and the opportunity to witness the desert's beauty.
2. Pushkar: This sacred city offers desert camping experiences in the nearby desert areas. It provides a peaceful environment for camping enthusiasts.
3. Bikaner: Bikaner, with its unique desert landscape, offers excellent camping options in the outskirts of the city. These camps provide an astonishing desert experience.
4. Jodhpur: Jodhpur itself is a gateway to the Thar Desert and offers various desert camping options. These camps provide a blend of comfort and the desert's unique ambiance.
Best Places to go for a Desert Safari in Rajasthan
1. Jaisalmer: Often referred to as the "Golden City," Jaisalmer is one of the most popular destinations for desert safaris in Rajasthan. You can embark on camel safaris or jeep safaris into the Thar Desert from here. The Sam Sand Dunes and Khuri Sand Dunes near Jaisalmer are famous for their picturesque landscapes.
2. Bikaner: Bikaner, known for its unique desert landscape, offers excellent desert safari experiences. You can explore the sand dunes and rustic villages in the surrounding area.
3. Jodhpur: Jodhpur, the "Blue City," serves as a gateway to the Thar Desert. You can find various safari options, including camel and jeep safaris, taking you into the desert and offering panoramic views of the thar desert.
4. Pushkar: While Pushkar is primarily known for its religious significance, it also offers short camel safaris into the nearby desert areas. This provides a unique combination of spirituality and desert exploration. 
Places to Enjoy Paragliding in Rajasthan with Charges
1. Jaisalmer: The desert city of Jaisalmer offers paragliding experiences. You can soar above the golden sand dunes, which provide a unique backdrop for your flight. The cost of paragliding in Jaisalmer typically starts at around INR 2,000-3,000 for a short tandem flight.
2. Jaipur: Some adventure companies in Jaipur offer paragliding experiences in the Aravalli Hills. The charges can vary but generally start at around INR 2,000-3,000 for a short flight.
3. Bikaner: Bikaner is another place where you can find paragliding opportunities. Prices here can be similar to those in Jaisalmer and Jaipur, with short flights starting at around INR 2,000-3,000.
Please note that these prices are approximate and can vary based on factors such as the duration of the flight, the altitude you reach, and the specific paragliding operator you choose. It's advisable to check with local adventure tour companies or operators for the most up-to-date pricing and availability.
Famous Festivals and Fairs to Enjoy in Rajasthan
Rajasthan is known for its vibrant and colourful festivals and fairs, which provide a unique insight into the state's rich culture and traditions. Here are some famous festivals and fairs to enjoy in Rajasthan:
1. Pushkar Camel Fair: Held in the holy town of Pushkar in November, this is one of the most famous and culturally rich festivals in Rajasthan. It's a colourful celebration featuring camel trading, folk performances, music, dance, and religious rituals.
2. Jaipur Literature Festival: Known as the "Greatest Literary Show on Earth," this festival usually takes place in January in the Pink City, Jaipur. It attracts renowned authors, thinkers, and literary enthusiasts from around the world for discussions, readings, and cultural events.
3. Jaisalmer Desert Festival: Celebrated in February, this three-day event in Jaisalmer showcases the culture of Rajasthan's Thar Desert. Highlights include camel races, traditional music and dance performances, and a turban-tying competition.
4. Teej Festival: Celebrated primarily by women in July/August, Teej is a monsoon festival in Jaipur and across Rajasthan. Women dress in colourful traditional attire, sing songs, and swing on beautifully decorated swings. It's a celebration of marital bliss and a welcome to the rainy season.
5. Gangaur Festival: Celebrated in March/April, Gangaur is a women-centric festival in Rajasthan. Women worship the goddess Gauri for the well-being of their husbands and decorate idols with great devotion. Processions, traditional songs, and dances are also part of the festivities.
These festivals and fairs offer a wonderful opportunity to immerse yourself in the cultural heritage of Rajasthan, witness traditional rituals, enjoy folk music and dance, and savour delicious Rajasthani cuisine. The timing of these events can vary slightly each year, so it's advisable to check the dates before planning your visit.
Famous Markets for Shopping in Rajasthan
Rajasthan is a shopper's paradise, known for its vibrant markets and a wide array of traditional handicrafts, textiles, jewellery, and more. Here are some famous markets and shopping destinations in Rajasthan:
1. Johari Bazaar, Jaipur: Known as the "Jeweller's Market," Johari Bazaar in Jaipur is famous for its exquisite jewellery, gemstones, and precious metals. You can find traditional Kundan, Meenakari, and Polki jewellery here.
2. Bapu Bazaar and Nehru Bazaar, Jaipur: These markets in Jaipur are known for textiles, including vibrant fabrics, sarees, and traditional Rajasthani clothing. You'll also find handicrafts, shoes, and souvenirs.
3. Hathi Pol Bazaar, Udaipur: Known for its colourful puppets, Hathi Pol Bazaar is a great place to shop for traditional Rajasthani puppetry items, textiles, and handicrafts.
4. Sadar Bazaar, Jaisalmer: This market offers a wide variety of goods, from textiles and handicrafts to jewellery and spices. It's an excellent place to explore local flavours and crafts.
Famous Forts and Palaces in Rajasthan
Rajasthan is renowned for its impressive forts and majestic palaces, each offering a glimpse into the state's rich history and architectural grandeur. Here are some of the famous forts and palaces in Rajasthan:
Forts:
1. Amber Fort (Amer Fort), Jaipur: A UNESCO World Heritage Site, Amber Fort is known for its stunning architecture, intricate mirror work, and artistic elements. The fort is located on a hill overlooking Maota Lake and offers panoramic views of Jaipur.
2. Mehrangarh Fort, Jodhpur: One of the largest forts in India, Mehrangarh Fort boasts imposing walls and intricate detailing. It houses a museum with a remarkable collection of artefacts and provides breathtaking views of the Blue City, Jodhpur.
3. Jaisalmer Fort: Also known as the "Golden Fort," Jaisalmer Fort is a UNESCO World Heritage Site and stands as a living fort with its bustling markets and vibrant streets within its walls.
4. Chittorgarh Fort: The largest fort in India, Chittorgarh Fort is a symbol of Rajput valor and sacrifice. It has several palaces, temples, and memorials within its complex.
5. Kumbhalgarh Fort: Known for its impressive defensive walls, Kumbhalgarh Fort offers stunning panoramic views of the Aravalli hills. It's also known for its large complex of temples.
Palaces:
1. City Palace, Jaipur: A majestic palace complex, the City Palace in Jaipur showcases a blend of Rajput and Mughal architecture. It houses museums displaying royal artefacts and offers a glimpse into the lives of the ancient rulers.
2. Udaipur City Palace: Overlooking Lake Pichola, Udaipur City Palace is a series of palaces with intricate architecture, courtyards, and terraces. It's a magnificent example of Rajput architecture.
3. Hawa Mahal, Jaipur: Known as the "Palace of Winds," Hawa Mahal is an iconic structure with its numerous windows designed for ventilation.
4. Jal Mahal, Jaipur: Situated in the middle of Man Sagar Lake, Jal Mahal is a picturesque palace known for its unique location and architecture.
5. Lake Palace, Udaipur: This white marble palace appears to float on Lake Pichola. Now a luxury hotel, it offers a glimpse into the luxurious lifestyle of the royals.
These forts and palaces not only showcase architectural brilliance but also narrate stories of bravery, royalty, and the cultural heritage of Rajasthan. Each visit offers an opportunity to step back in time and experience the grandeur of the past.
Refer to our Rajasthan travel guide to explore more about Rajasthan in detail.
FAQs
Q1) Why do tourists like Rajasthan?
Rajasthan is famous for its Culture, Tradition, Historical Forts and Architecture with its Slogan "Padharo mhare Desh" and is also a part of the Famous Golden Triangle Tour.
Q2) What is the best time to visit Rajasthan?
Tourist Can explore Rajasthan throughout the Year. However, the best period to visit Rajasthan is from October to March, when the temperature is not too high and winters are pretty chill.
Q3) Which is the most extraordinary city in Rajasthan?
Mount Abu is the most extraordinary city in Rajasthan. It is situated in the Aravalli Range with an Altitude of 1722 meters above Sea Level. The Average temperature in winter is 5° C.
Q4) Which city is most beautiful in Rajasthan?
Udaipur is the most beautiful destination in Rajasthan. It is called the City of Lakes. It is famous for its Lakes, Ghats, Temples, and Havelis. It is one of the best Tourist Destinations in Rajasthan.
Q5) Is Rajasthan good for shopping?
Rajasthan is one of the famous Tourist Destinations in India. It is Famous for its Sarees, Lehengas, Rajasthani Juttis (Shoes), Bangles, Traditional Jewellery, Textile Goods and much more.
Q6) What is the famous food in Rajasthan?
You can taste several traditional Rajasthani Dishes like Ker Sangri, Gatte ki Sabji, Pyaz Kachori, Dal Bati Churma, Papad ki Sabji, Laal Maas, Ghevar and more.
Q7) Why is Rajasthan a Unique State?
Rajasthan is a Unique State because eight UNESCO World Heritage Sights, which include the famous Kumbhalgarh Fort, Chittorgarh Fort, Ranthambore Fort, Amber Fort, Gagron Fort, Jaisalmer Fort, Jantar Mantar and Keoladeo National Park are situated in the colourful state of Rajasthan.
Q8) What is the famous thing in Rajasthan?
The famous thing in Rajasthan is its rich cultural heritage, including its palaces, forts, and vibrant festivals.
Q9) What are the five tourist attractions of Rajasthan?
Five tourist attractions in Rajasthan are:
   a. Jaipur – The Pink City
   b. Udaipur – The City of Lakes
   c. Jaisalmer – The Golden City
   d. Jodhpur – The Blue City
   e. Pushkar – The Holy City
Q10) How many days are enough for a Rajasthan trip?
A 7-10 day trip is recommended to explore the major attractions of Rajasthan.
Q11) How expensive is the Rajasthan trip?
The cost of a Rajasthan trip can vary widely depending on your preferences and travel style. A budget traveller might spend around $50-80 per day, while a luxury traveller could spend several hundred dollars per day.
Q12) How should I plan my Rajasthan trip?
To plan your Rajasthan trip, start by deciding on your budget, interests, and the cities you want to visit. Research and create an itinerary that includes key attractions, accommodations, and transportation.
Q13) Which is the best Rajasthan tour package?
The best Rajasthan tour package depends on your preferences and budget. Some popular tour operators like us offer a variety of packages catering to different needs. Check out our Rajasthan tour packages for more information.
Q14) What is unique in Rajasthan?
What's unique in Rajasthan is its blend of history, culture, and traditions. You can experience royal palaces, traditional Rajasthani cuisine, colourful attire, and vibrant festivals like Diwali and Holi.
Q15) What are places to visit in Rajasthan?
Places to visit in Rajasthan include Jaipur, Udaipur, Jodhpur, Jaisalmer, Pushkar, Ajmer, Ranthambore National Park, and many more.
Q16) What should I buy from Rajasthan? 
Rajasthan is known for its handicrafts, textiles, and jewellery. You can buy items like traditional Rajasthani clothing, gemstones, and handcrafted souvenirs.
Q17) Which is the coldest place in Rajasthan?
The coldest place in Rajasthan is Mount Abu, a hill station that experiences chilly temperatures during the winter months.
Rajasthan Tour Travel Guide
Golden Triangle Tour Packages
Luxury India Tour Packages with LIH Travels
Other Tour Packages Offered By LIH Travels