Jaipur City is known for its famous and delicious Rajasthani food that are really good in taste. The Rajasthani Dishes are Dal-Baati-Churma to Laal Maas, Keema Baati, and Ghewar, and Khulfi and a lot of things to eat in Jaipur. Thousands of tourists are coming from the different parts of the country to taste the delicious food. The Local street food are also very delicious in Jaipur, its spicy, tangy, ghee-dripping which is looking good and tasty to eat. Jaipur city is aslo known as Pink City of Rajasthan, India, and is also a part of Famous Golden Triangle India along with Delhi and Agra. The pink city counted among the top best places to visit in rajasthan.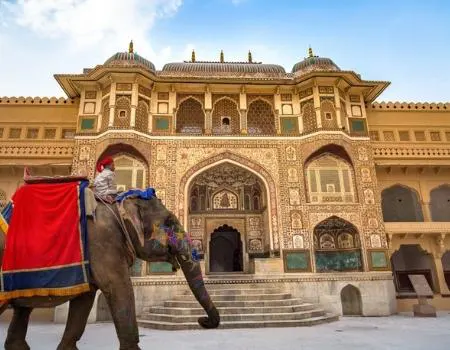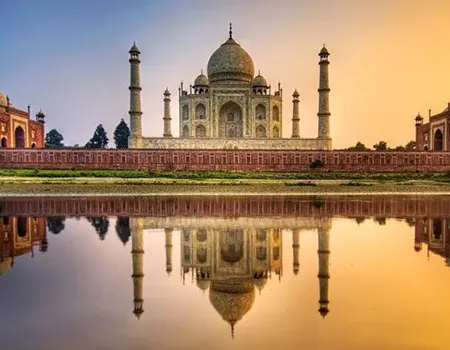 Golden Triangle Tour Packages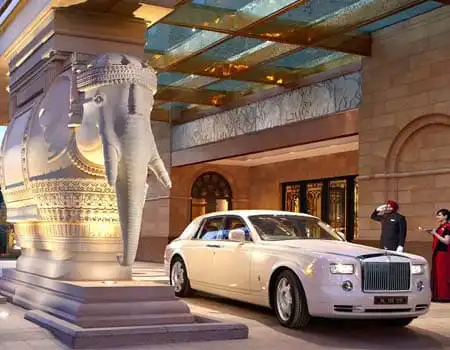 Luxury India Tour Packages
1. Rajasthani Thali (Plate) at Chokhi Dhani Village Resort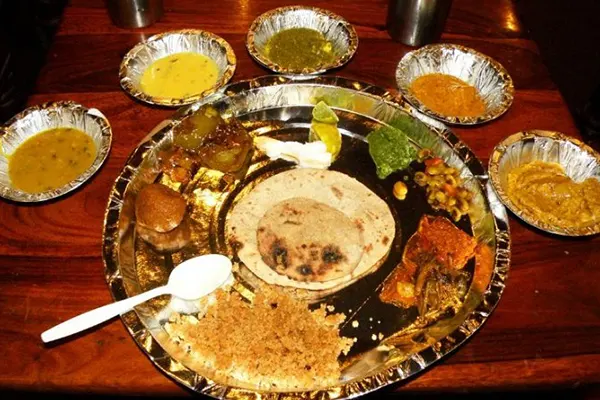 Try out authentic Rajasthani food with tons of ghee (added for that authentic flavour) at Chokhi Dhani Village Resort. You will find daal (lentil curry), Bati (baked round bread topped with a dollop of ghee), Churma (dessert), Kheer & Sangri (fried version of dried veggie), Gatte ki sabzi (curry) and all typical Rajasthani dishes and the fun of food get doubled here with village ambience, the local artist performing folk dances, camel rides, and other entertaining activities. Thus all these fun ingredients form win-win situation for explorers with Jaipur Famous Food.
2. Laal Maans at Handi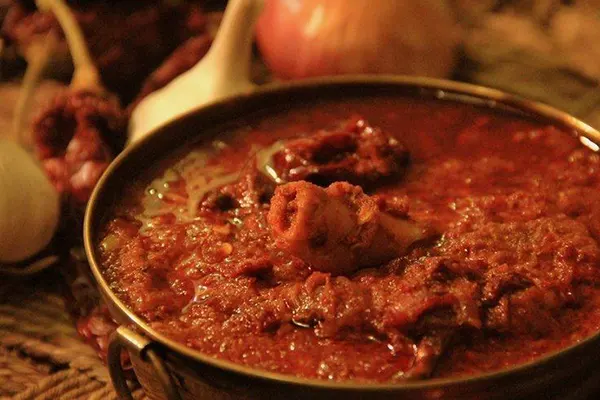 Check out hot non-vegetarian hub of Jaipur, Handi for the world tasted Rajasthani serving, Laal maans– a mutton curry cooked in yogurt and typical Rajasthani spices especially red chili resulting a die-hard spicy dish on your plate, but a must try out for its royal flavor. This tantalizing dish best goes with handkerchief thin Roomali Roties (Indian bread). Take this yum challenge to tempt your taste buds only in Jaipur.
3. Lassi at Lassiwala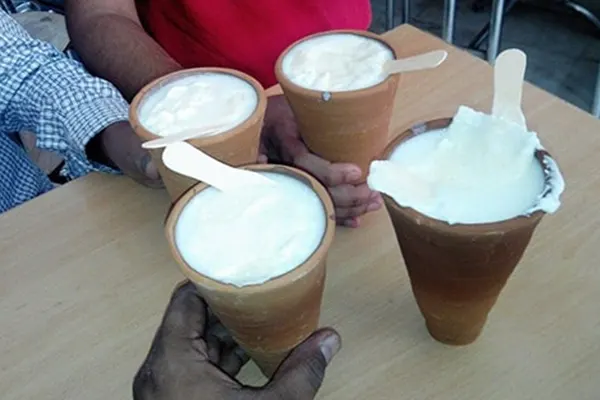 Lassi is the famous street food in Jaipur and it is the Indian style yoghurt beverage made by beating yoghurt and dress up with extra cream served with so much affection in Kulhads (earthen glasses) by one and only Lassiwala at Mirza Ismael, Road. Better grab your Kulhad full of lassi to boost your energies to explore high spirits of Jaipur.
4. Anokhi Café for Penne Pasta & Cheese Cake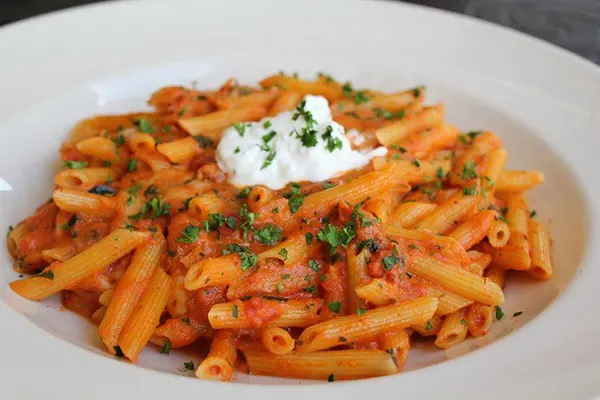 This is a cosmopolitan food joint in classical Jaipur. Get ready to treat yourself with your favourite Italian delight penne pasta in an authentic city like Jaipur and this cafe is going to delight you with its contemporary ambience and of course the scrumptious food. Do have one banana & chocolate cheesecake for the sake of your sweet tooth to spend some more happy moments at this happening place.
5. Daal Baluchi at Baluchi Restaurant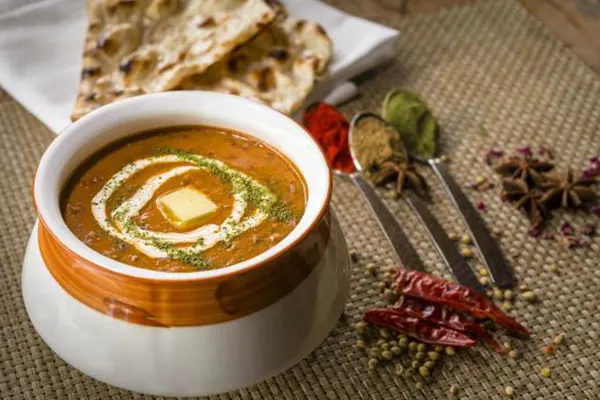 Another classy dine out choice in Jaipur, Baluchi is part of the hotel The Lalit and this place stands out in their specialty Daal Baluchi (a rich lentil curry) prepared with their treasure recipe. Don't miss out this place for one special five start treat in colorful capital, Jaipur.
6. Pyaz Kachori at Rawat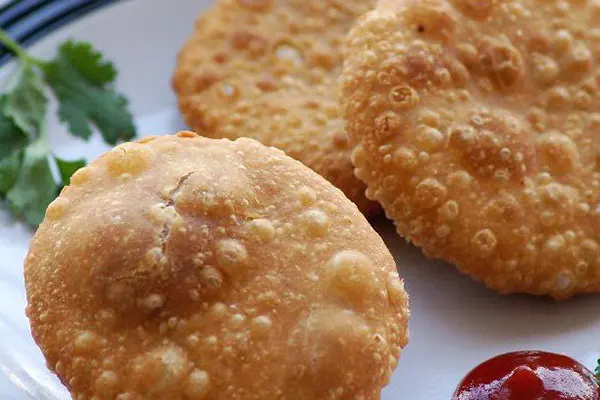 One of the most famous foods in Jaipur is Pyaz Kachori. One of the favorite snacks of Jaipur is Pyaz Kachori, a deep-fried whole wheat pastry stuffed with fried onions and other spices (not too healthy but who cares for health while having amazingly delicious kachoris) that too of Rawat Mishtan Bhandar, Jaipur's world-famous Kachori spot. Full your mouth up with yum kachori bites this time in Jaipur. Eating Pyaz Kachori at Rawat Mishtan Bhandar is one of the best things to do in Jaipur.
7. Chicken Lollipop at Niro's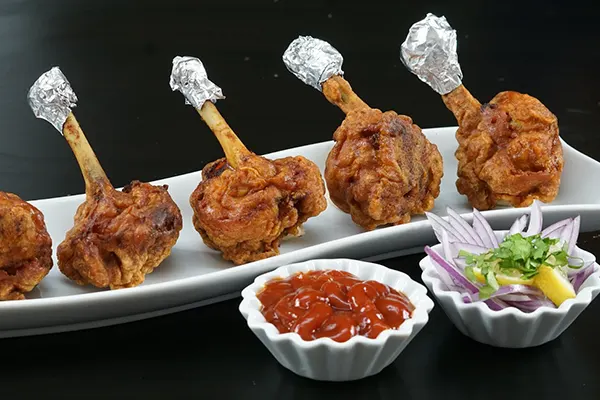 Get a Chinese day out in Jaipur at Jaipur's first Chinese serving restaurant, Niros for this Indo-Chinese delicacy Chicken Lollipop. Tantalize your taste buds with a new cuisine in India, Indo-Chinese (an Indian version of Chinese recipes). Niro's at Jaipur is a superb idea for that, you can also opt from a wide variety of Indian, Continental and Chinese dishes served at Niro's to taste the best and famous food in Jaipur in a unique way.
8. Hibiscus Ice Tea at Tapri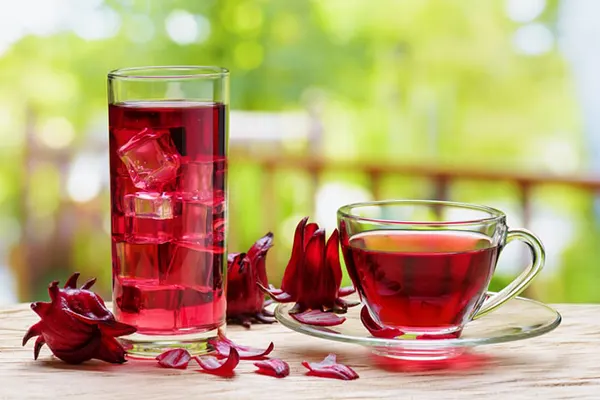 Have a tea stop from your journey at this happening tea bar of the city. This one is quite famous among young generation because of its vivacious ambience, a variety of food- both Indian and continental and of course the drinks it serves‒ from 50 kinds of tea to chilled mocktails. This joint has got all- books, wi-fi, music, friends and outdoor & rooftop sitting arrangement. Don't wait to Book your fun moments in Jaipur with your cool Tapri visit.
9. Omelet at Sanjay Omelette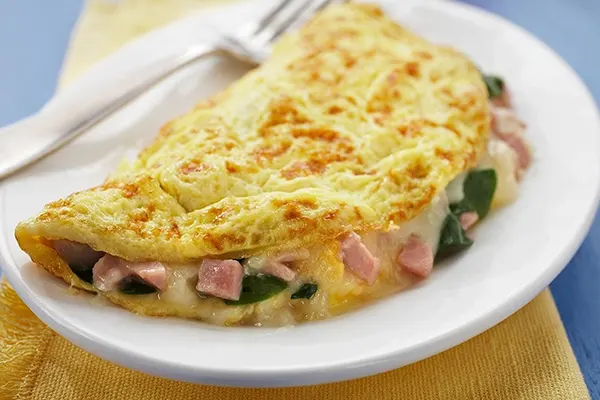 Visit Sanjay Omelette for famous foods in Jaipur. Find your extra-ordinary Omelette dish in Jaipur at Sanjay Omelette, serving awesome omelets since 1981. This special egg eatery of Jaipur also treats some never tried before egg specialties. If you are an egg-fan with a sweet tooth, then this is your place. Slurp the "Egg Rabri" of Sanjay Omelette and feel the heavenly juice of eggs in your mouth. Appreciate the good taste of egg in never before way with just a visit to "Sanjay Omelette".
10. Paalak Paneer & Missi Roti at Sharma Dhabha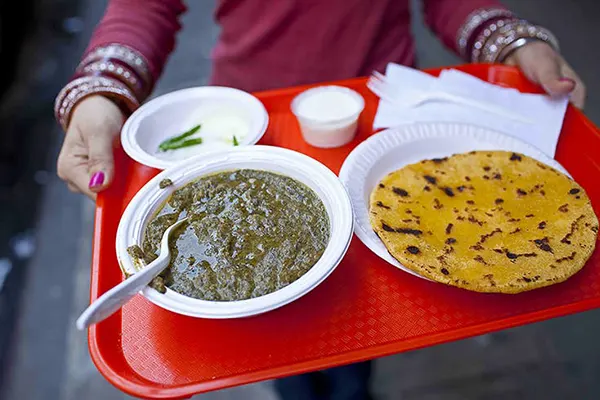 Jaipur's own Dhabha shop (truck stop), "Sharma Dhabha" is located at outskirts of the city on Jaipur-Sikar Highway. It serves delightful food with adventurous ambience; the local menu of this Dhabha includes a variety of naans, paneer curries, deals, etc. The chefs of Dhabha can even help you to tailor-make your special dish. To soak in colourful roots of the city, the flavoursome visit here is recommended.
This is it with the Jaipur menu; we are leaving the real food hunt journey for you. Plan Your Holidays to Jaipur and book your Rajasthan tour Packages with LIH to explore famous Places to visit in Jaipur with other famous cities of Rajasthan with Best travel agent in Rajasthan and Get the best food in the Pink capital of Rajasthan.
Refer to our Rajasthan Travel Guide for in-depth knowledge about Rajasthan.
LIH.travel offer you the best Golden Triangle tour package in India where you could see the all north sides of India, also provide a Luxury Golden Triangle tour from the USA, UK, Australia, Germany, and all over the world to see the heritage of the Golden Triangle of India. Also, people from out of India can search for the Luxury Rajasthan Tour Package, because Rajasthan is the most luxurious state of India, being the homeland of the majority of Palaces and Forts. The royalty survives in every corner of this marvelous place. Luxury is the second name of Rajasthan.
FAQs
Q. What is the Famous Dish of Jaipur?
Dal Bati Churma is the famous Dish of Jaipur, Rajasthan.
Q. What is the food of Jaipur Culture?
Dal Bati Churma, Missi Roti and Sweets like Ghewar, Feeni, Gajak, and Chauguni Laddu.
Q. What is Famous Sweet in Jaipur?
Rabdi Ghevar is the famous sweet in Jaipur.
Q. What is the famous breakfast dish of Jaipur?
Pyaaz Kachori is the famous and delicious breakfast in Jaipur.
Q. What is the famous Drink of Jaipur?
Raabdi. Raabdi is the famous & traditional hot drink specially for the cold of winters.
Rajasthan Tour Packages
---
Rajasthan Tour Travel Guide
---
Chardham Packages
---
Golden Triangle Tour Packages
---
Luxury India Tour Packages with LIH Travels

---

Other Tour Packages Offered by LIH Travels

---