Once a capital city of the Royal Mewar Kingdom, Udaipur is one timeless creation built back in the year 1559 by Maharaja Udai Singh of Mewar. Now, Udaipur is that magic that hypnotizes its lovers from around the world to call it off "Venice of the East". The city appeals through- its pristine lakes, fairytale palaces, fragrant gardens, colorful bazaars, lavish hotels, and warm hospitality to make days here "picture perfect".
The charisma of Udaipur shines out extremely as the majestic Aravalli hills guard this blissful suburb. The sun here shines from the lap of hills to sun kiss the azure of lakes. This magic of the sun carried on for the gorgeous dusk with a blend of lakes and hills. But all I can narrate is "Udaipur is unlimited as stars seem extra glittery and the moon shines flawlessly in the flowing waters of Lake Pichola". Explore Udaipur elegantly with our Golden Triangle Tour Package with Udaipur along with historical architecture cities of north India Delhi, Agra and Jaipur
Words are limited to define the allure of this "Venice of East", an out-of-the-world holiday is necessary to romance the charms of the "Venice of the East – Udaipur". You can explore Udaipur to book your Rajasthan Tour Packages to experience all these things from the best travel agency in Rajasthan i.e Leisure India Holidays.
So, here in this article, we are going to tell you about the best things to do in Udaipur.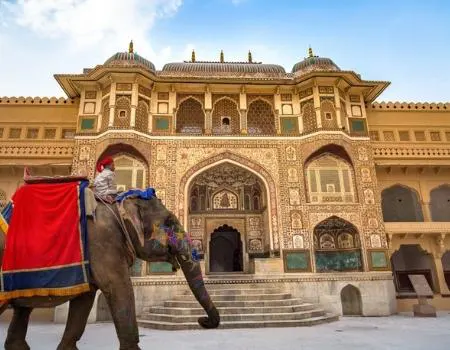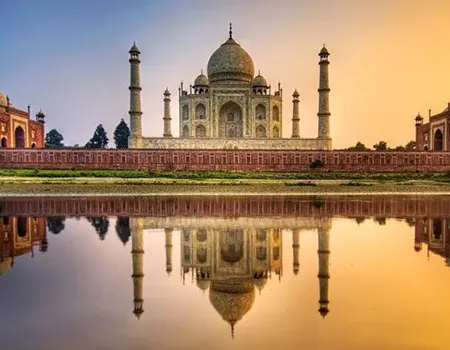 Golden Triangle Tour Packages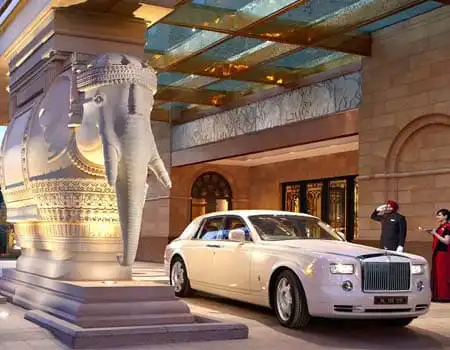 Luxury India Tour Packages
1. Boat rides in Lake Pichola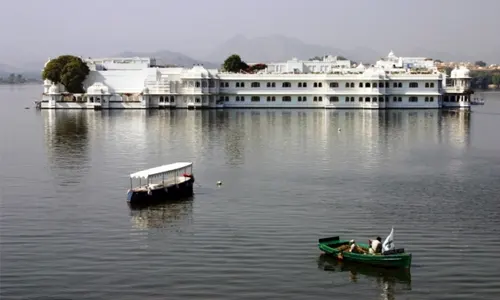 One of the most lovely things to do in Udaipur is riding in a boat in the most stunning lake of Udaipur – Lake Pichola just to chase the most attractive and romantic sunset of your life. You will find yourself in azure waters staring at splendid sun falling under the fairytale buildings – some standing on the island of the lake and some on the banks of the lake just to make your evening into the happening most. The lake is as gorgeous during dawn as you've discovered during the sunset, gives you a magnificent view of Lake view Hotels in Udaipur so be ready for a sunrise ride in the lovely lake of romantic Udaipur.
Timing:-
9 AM to 6 PM
Entry Fees:-
₹400 for Adult
₹200 for Children
2. Royal stroll at City Palace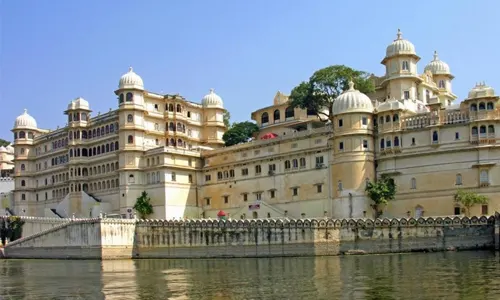 City Palace of Udaipur is one of the largest Palaces cum museums of India. It is one of the best places to visit in Rajasthan and also the residence of the bygone royal family of Udaipur while another part of Palace is open for visitors which actually is a museum showcasing the royal artifacts narrating the stories from royal history. Take your time out in Udaipur to follow the Royal City Palace trail.
Timing:-
Entry Fees:-
₹30 per person for Adult
₹15 per person for Children
₹200 for Camera Fees
3. Drive yourself crazy while visiting the Vintage Car Museum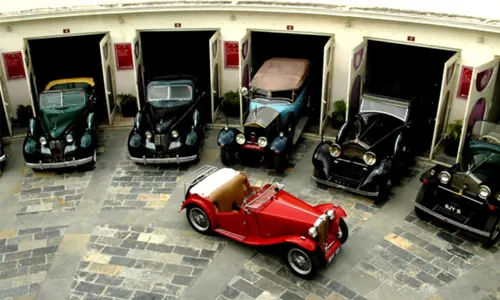 This one showcasing vintage cars of Maharaja of Udaipur of all elite brands of the world from Rolls Royce to Mercedes, so if you are the one big fan of these running machines then, this is just for you. Mark your presence to your favorites car models waiting for your passionate stares in this Vintage Car Museum.
Timing:-
Entry Fees:-
₹400 per person for Adult
₹250 per person for Children
4. Rise high for the history of Maharana Pratap Memorial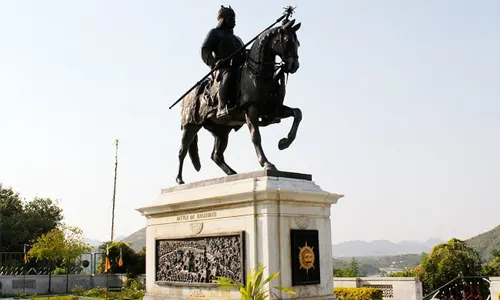 Take an amazing boat ride and trek through Moti Margi or Pearl hill to reach this marvel of Udaipur, Maharana Pratap Memorial. Maharana Pratap was the hero of Mewar, listening to his legendary tales in this memorial while gazing from the top to the panoramic views of the city.
Timing:-
Entry Fees:-
₹20 per person for Adult
₹10 per person for Children
₹50 per person for Foreigner
₹35 per person for Light & Sound Show
5. Retreat yourself at Jag Mandir Palace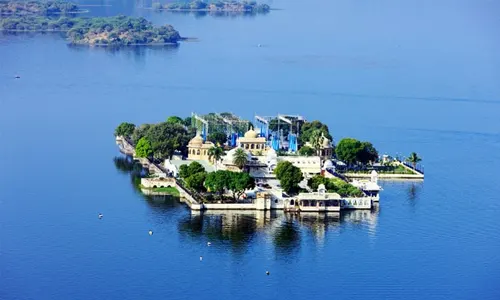 Jag Mandir Palace is located amidst an island of beautiful Lake Pichola. A tranquil cruise ride to the island in order to grab splendid views of the City Palace Complex is an incredible deal. Have an amazing cocktail moment, prepared with the drink served at the island café and the blissful glances served from the top of the café.
Timing:-
Entry Fees:-
6. Collect blessings from devoted temples of town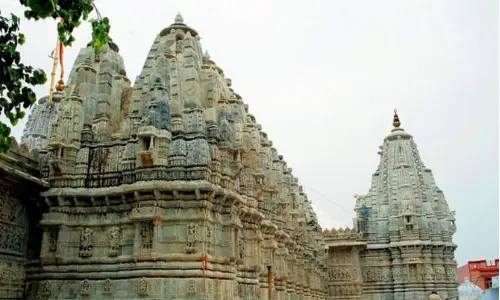 The next thing to do in Udaipur is to collect blessings from devoted temples of the town. Udaipur is also home to many of the devoted temples. You can collect your blessings from Eklingji temple, Jagdish temple and Shrinath Ji temple (situated in Nathdwara), a small town near Udaipur. These temples are unique with the essence of marvelous architecture adding bliss to your blessings journey.
Timing:-
Entry Fees:-
7. Fill shopping bags from the oldest bazaars of the city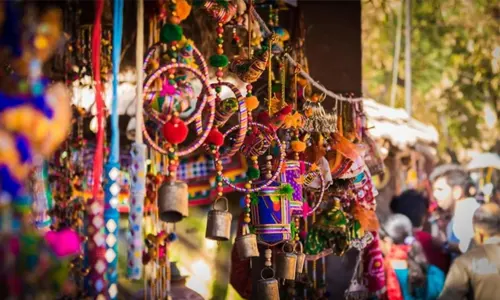 Shopping in Udaipur is one of the most loving things to do in Rajasthan for tourists. Happening city of Udaipur is totally decorated with dynamic bazaars. You just need to sharpen your bargaining skills to fill the best and most of the colorful Udaipur mades in your shopping bags. Well, the city specializes in Rajput style Miniature paintings, Marble and handicrafts. Grab your turn to trace Bada Bazaar, Hathi Pol bazaar, Chetak circle, etc. for your shopping moments in Udaipur.
Timing:-
Entry Fees:-
8. Dance and Music Show at Bagore ki Haveli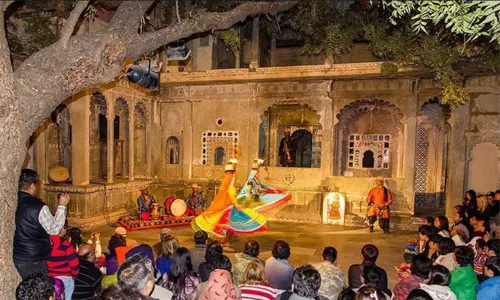 An ancient building standing on the Gangori ghat in the neighbourhood of Lake Pichola, Bagore Ki Haveli is now converted into a royal artifact museum. The haveli represent the posh culture of Mewar in a true sense. Feel like a Maharaja while appreciating the mesmerizing Music, Dance show and Puppet Show here in your leisure Udaipur evening.
Timing:-
Entry Fees:-
₹60 per person for Adult
₹30 per person for Children
₹100 per person for Foreign Adult
₹50 per person for Foreign Children
₹50 for Camera
9. Sajjangarh- The Monsoon Palace for a panoramic view of the city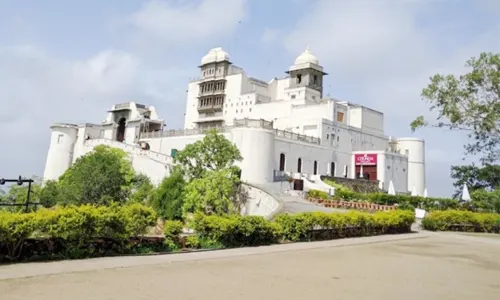 Sajjangarh Palace is another monument placed on top of a hill in Udaipur. Well, it was a home of the royal family in monsoons, basically to spot the monsoon clouds (wow!). Now you can spot the sparks of Udaipur city from this majestic palace. The best phase in a day is evening when the Palace is showered with the bright shine of dusk and don't forget about the classy sunset you are about to experience right here in Sajjangarh.
Timing:-
Entry Fees:-
10. A vivacious trip to Fatehsagar Lake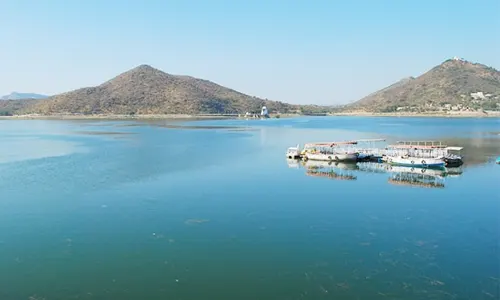 Take one more out-of-the-world boat ride in magical Fatehsagar Lake to browse the magnificent sunrise and sunset from the backdrop of sparkling waters of the lake. Nothing can be more enchanting than that. But it has more to offer, the blessing for foodies – "Chaat Bazaar", serving yummiest chaats (snacks). Appetite for good food can be the ultimate reason to visit Fatehsagar Lake.
Timing:-
Entry Fees:-
₹30 per person for Regular Boat Ride
₹200 per person for Motor Boat Ride
₹400 per person for Speed Boat Ride
11. A Courtyard of Maidens- Saheliyon-ki-Bari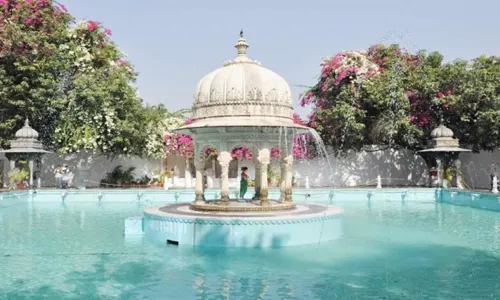 For a pleasant time in awe-pleasant Udaipur, discover this ornamental garden, where royal ladies used to stroll to spend some peace time is one of the best places to visit in Udaipur. The beautiful fountains, lotus pool, marble elephants, sprinkling water, a variety of roses and many more attractions provide truly a picturesque sight to behold. It is a pleasant green retreat thing to do in Udaipur and can be visited for its ambiance and garden landscaping.
Timing:-
Entry Fees:-
₹10 per person for Indian
₹50 per person for Foreigner
12. Dinner on the banks of the lake at Ambrai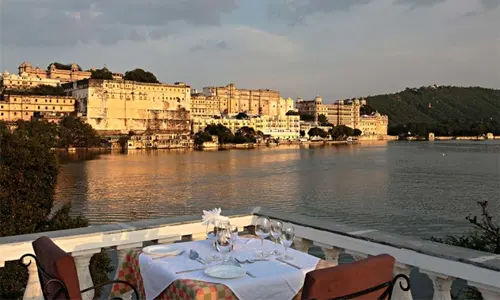 The last but one of the most amazing things to do in Udaipur is Food. Live your night while treating yourself with the most romantic dinner of your life while gazing at sparkling reflections of stars in the shining waters of the lake. The view from the restaurant offers mesmerizing night glimpses of colossal "City Palace" (an exceptional moment to savor). So Double up the flavors of traditional food in the dazzling ambiance of Ambrai and have a very good night!
Timing:-
Entry Fees:-
Best time to visit:
August to April!
The weather conditions are ideal in the winter months to spend the entire day out exploring the city and sightseeing. Also, it is the best time to visit Golden Triangle India.
Mode of transport
The city has all modes of transport available- flights, trains, buses, and private cabs/taxis. (Smooth Roads of Udaipur bestows chances of exciting road trips to other cities of Rajasthan and India, as it is well connected with them.)
These are the things to do in Udaipur. That was it with all do-dose, should have been done by you in our very own 'Venice of the East'. Try them now for oodles of romance from Udaipur.
Refer to our Comprehensive Rajasthan Travel Guide to explore more about Udaipur as well as other cities of Rajasthan. Our Comprehensive Guide has covered all the key points regarding Rajasthan.
FAQs
Q1) What is Udaipur famous for?
Udaipur is famous for its Culture, Tradition, Historical Monuments and architecture, and many wonderful places like Lakes, Temples, and beautiful Green Gardens. It is the top tourist destination in Rajasthan.
Q2) Are two days enough in Udaipur?
You can explore Udaipur in 2 Nights 3 Days, Saheliyon ki Bari, Jagdish Temple, Bhartiya Lok Kala Memorial, Pratap Memorial, City Palace, Udaipur Lake, Sukhadia Circle, Fateh Sagar Lake and much more.
Q3) What can I buy from Udaipur?
Udaipur is the most well-known shopping destination in Rajasthan. It is renowned for the Rajasthani Saree, Rajasthani Jutti (shoes), stone jewelry, Gemstone Painting, and Copper Items. You can purchase all these products at a very affordable price.
Q4) What is the best time to visit Udaipur?
The best time to see in Udaipur is between September and March as winters are Quite Chilly.
Q5) Which is best, Jaipur or Udaipur?
Both the cities are Good to explore. Suppose you are a person who loves to explore Lakes, Greenery Gardens, Temples, and Boat Ride. In that case, Udaipur is the better option & If you love to explore Forts and historical Monuments with great architecture and a little shopping, then Jaipur is a Good Option.
Q6) How much does a trip to Udaipur cost?
Vacations in Udaipur for one week usually cost around 16000 for one person, including your overall costs like Hotels, Transportation, food, and sightseeing.
Q7) What are the Things to do in Udaipur for couples?
1. Romantic Boat Ride on Lake Pichola: Drift along the serene waters, hand in hand, and admire Udaipur's stunning palaces and landscapes.
2. Visit Saheliyon ki Bari Garden: Enjoy a tranquil stroll in these beautiful gardens, perfect for romantic moments and relaxation.
3. Explore Bagore Ki Haveli: Discover Udaipur's rich history together as you explore this cultural treasure trove.
4. Seek Blessings at Karni Mata Temple: Experience spirituality as a couple at this divine temple dedicated to Goddess Karni Mata.
5. Savor Authentic Rajasthani Cuisine: Indulge in a romantic dinner at Jagat Niwas, relishing traditional Rajasthani dishes like Laal Maas.
Q8) What are offbeat things to do in Udaipur?
1. Ropeway Ride to Karni Mata Temple: Embark on a thrilling ropeway adventure to reach the revered Karni Mata Temple, enjoying breathtaking views along the way.
2. Explore Sajjangarh Wildlife Sanctuary: Discover the city's wild side at this sanctuary, home to diverse wildlife, offering the opportunity for an exciting jungle safari.
3. Horse Riding in the Aravali Mountains: Experience the countryside lifestyle and picturesque landscapes while horseback riding in the scenic Aravali Mountains.
4. Aravali Nature Trekking: Challenge yourself with a nature trek in the Aravali Hills, immersing in local culture, conquering rugged terrains, and relishing the pleasant weather.
5. Photography Tour: Capture Udaipur's hidden gems and vibrant culture on a photography tour, exploring lesser-known spots and unique perspectives.
Q9) What should I buy in Udaipur?
Here are some of the things to buy in Udaipur:
– Ethnic Sarees
– Jackets
– Diaries
– Pagdis (Turbans)
– Paintings and Sculptures
– Cushion Covers
– Authentic Jewellery
– Wall Hangings.
Q10) What are the things to do in Udaipur at night?
1. Lake Pichola Boat Ride: Enjoy a romantic boat ride on Lake Pichola at night, with the illuminated City Palace and Lake Palace creating a mesmerizing backdrop.
2. Dine at Ambrai Ghat: Indulge in a candlelit dinner at Ambrai Ghat, offering stunning views of Udaipur's waterfront and historic landmarks.
3. Attend a Cultural Show: Experience Udaipur's rich culture through traditional dance and music performances at venues like Bagore Ki Haveli or Jagmandir Island Palace.
4. Night City Palace Visit: Explore the beautifully lit City Palace, which opens for night tours, providing a unique perspective of Udaipur's royal history.
5. Stroll around Gangaur Ghat: Take a leisurely walk along the tranquil Gangaur Ghat, where you can soak in the serene ambiance and admire the illuminated temples and ghats.
Q11) Which are best resorts in Udaipur?
Udaipur offers a range of exquisite resorts to choose from. Some of the best resorts in Udaipur include:
1. The Oberoi Udaivilas: Known for its luxurious amenities and stunning views of Lake Pichola, this resort is a top choice for a lavish stay.
2. Taj Lake Palace: Located on an island in Lake Pichola, this palace-turned-resort offers a unique and opulent experience.
3. The Leela Palace Udaipur: Known for its royal ambiance and picturesque location, this resort is perfect for a romantic getaway.
4. Trident Udaipur: Offering a blend of comfort and affordability, this resort is set on the banks of Lake Pichola.
5. Fatehgarh Palace: This heritage resort offers a taste of Rajasthan's rich history and culture, along with modern amenities.
6. Jagmandir Island Palace: Another island palace offering luxurious accommodations and breathtaking lake views.
7. The Lalit Laxmi Vilas Palace: Set amidst the Aravalli hills, this palace-turned-resort provides a serene and regal retreat.
Each of these resorts offers a unique experience, so you can choose the one that best suits your preferences and budget.
Q12) How many days do you need to explore Udaipur?
You can explore the key attractions of Udaipur in 2 to 3 days, allowing you to visit the palaces, lakes, and temples, and experience the city's rich culture and heritage.
Q13) What are the things to do in Udaipur with family?
1. City Palace: Explore the magnificent City Palace complex with its museums, courtyards, and panoramic views of the city.
2. Boat Ride on Lake Pichola: Enjoy a family boat ride on Lake Pichola, passing by iconic landmarks like Jag Mandir and Lake Palace.
3. Saheliyon ki Bari: Visit this historic garden known for its lush greenery, lotus pools, and fountains—a great spot for kids.
4. Vintage Car Museum: Kids will love the collection of vintage cars at the museum, showcasing the royal heritage of Udaipur.
5. Shilpgram: A rural arts and crafts complex, perfect for introducing children to traditional Rajasthani culture and crafts.
6. Sajjangarh Palace (Monsoon Palace): Explore this hilltop palace with your family, offering spectacular sunset views of Udaipur.
7. Jag Mandir: Visit this island palace on Lake Pichola for a historical and scenic experience.
8. Jagdish Temple: Discover the beautiful architecture of this ancient Hindu temple dedicated to Lord Vishnu.
9. Fateh Sagar Lake: Enjoy a serene walk along the lakeside promenade and perhaps take a boat ride.
10. Eating Out: Savor traditional Rajasthani cuisine at family-friendly restaurants like Ambrai or Millets of Mewar.
Udaipur offers a blend of history, culture, and natural beauty, making it a great destination for a family vacation.