Golden triangle India is the most popular tourist circuit among the other golden triangle circuits in other countries. The popularity is such that 40% of first-time travelers in India choose golden triangle tour packages. If you are planning for a trip to India, then a golden triangle tour is the right choice to book from LIH, the best golden triangle tour operator in India. We offer various Golden Triangle Tour Packages Starting from ₹28,000 per person. But the question is when we should go to the place. Golden Triangle Guide will help you to know the famous places to visit. There are eight months of summer and four months of winter, so you need to pick the right time to visit the golden triangle India especially for cold reasons travelers from the USA, Australia, and the UK. Otherwise, it will be very tough for you to travel and explore this beautiful country.
Check Leisure India Holidays packages, it provides a Luxury Golden Triangle tour from the USA, UK, Australia, Germany, and all over the world to see the heritage of the Golden Triangle of India. Our Golden Triangle Guide will help to provide information on the most famous places in the region.
This article will help get you closer to your golden triangle journey by letting you know the right times when you should go to these places.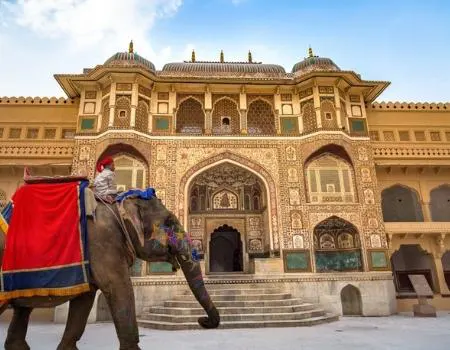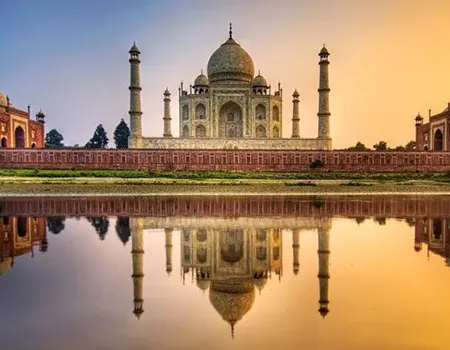 Golden Triangle Tour Packages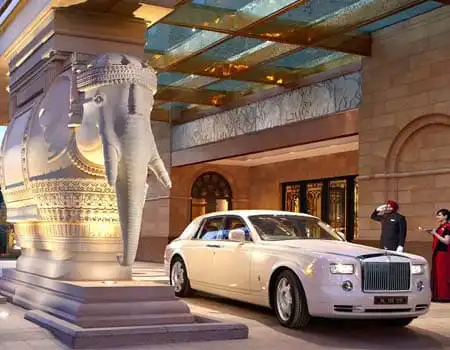 Luxury India Tour Packages
The Right Time to Visit Golden Triangle Tour India
According to Indian temperature and rainfall, October to April would be the best time to visit the golden triangle in India, where the temperature will be between 22-32°C. This seven months period is perfect for the conditions.
| Month to Visit the Golden Triangle | Weather |
| --- | --- |
| October | Between 19-33°C. |
| November | Between 13-28°C. |
| December | Between 08-23°C. |
| January | Between 07-21°C. |
| February | Between 10-24°C. |
| March | Between 15-30°C. |
| April | Between 21-36°C. |