Leave the stereotypes behind and start thinking of visiting India in monsoons as we are here to wet your "visit India in monsoon" desires. India is at its total best in monsoons. If you are a rain lover and want to feel the tiny rain droplets with open arms and open hearts, then India is rightly chosen. You can grab the best of the deals on tour packages, hotel tariffs and everything discounted in the monsoon season, so it's your cherry on the cake.
Now here you are going to have a sneak-peek into never miss out things to do in monsoon in India, just to thrive your India visit in monsoon dreams.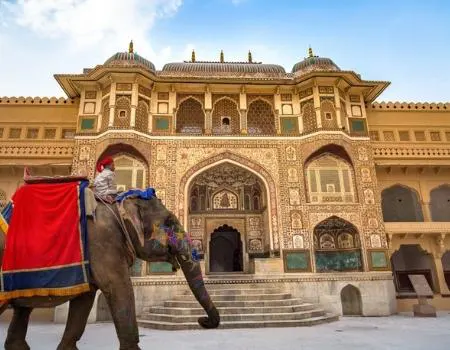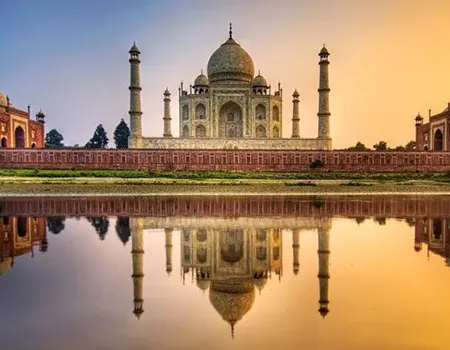 Golden Triangle Tour Packages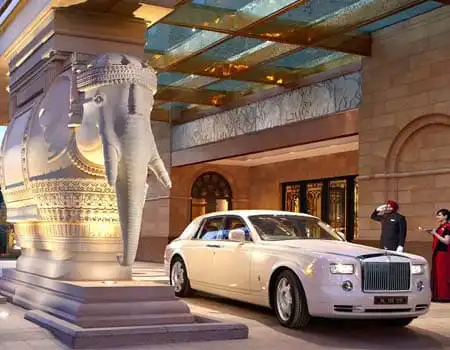 Luxury India Tour Packages
20 Best Things to do in Monsoon in India
1. A Flowery Visit to 'Valley of Flowers National Park'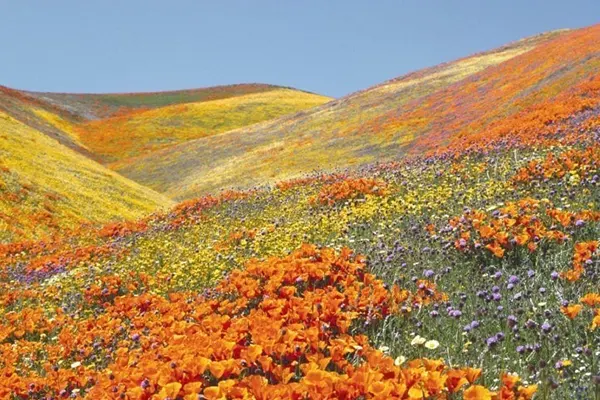 This place in Uttrakhand, India deserves the first position in our never misses out things to do in monsoon in India. As the name describes itself this place owns a variety of awe beautiful flowers with priceless fragrance and serenity. The rain just doubles the magnetism of the place. High on hills, this place is a big yes for trekkers and adventure lovers. So explore nature with stunning landscapes of this place with thrilling hills hiking over this mesmerizing valley. To know more Best Things to do in Uttarakhand Click on this link.
2. Masala Chai (tea) and Bhajiyas- A Rain Treat in Mumbai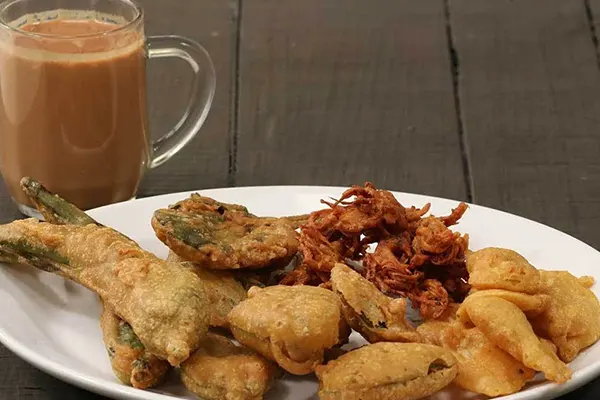 Having Masala Chai during rain is one of the best things to do in monsoon in India. If you are ever ready to take a new feel in your life or if you are the one-the thrill seeker, then this deal is just for you. To have this new experience in your life requires just a calm walk at Mumbai's marine drive with the rain soaring your heart and body (needless to mention) so that you can feel the soul of rain. After that, the best part arrives with piping hot masala chai and Bhajiyas (local dish) from a street shop to warm your wet soul! If you want to experience the Holi in Mumbai then click on this link to know more.
3. Tickle Your Tongue with Sun-Dried Fish in Goa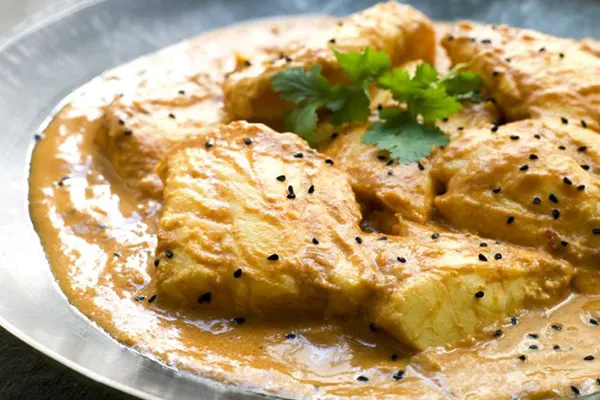 Goa with beaches and lavish scenic beauty turns mesmeric in the rainy season. During rains, it serves super delicious sun-dried fish as a staple dish to its guests to lure their taste buds. The sun-dried fish is presented in monsoons because of the difficulty of catching fishes in the rain which is actually good for the fish lovers. The cafes, food shacks and restaurants all present this monsoon signature dish adding flavors to the appeal of the season. So discover Goa's picturesque natural beauty on its beaches and waterfalls with the fun meal in the monsoon in India which is among the best things to do in monsoon India.
4. Road Trip to Ladhak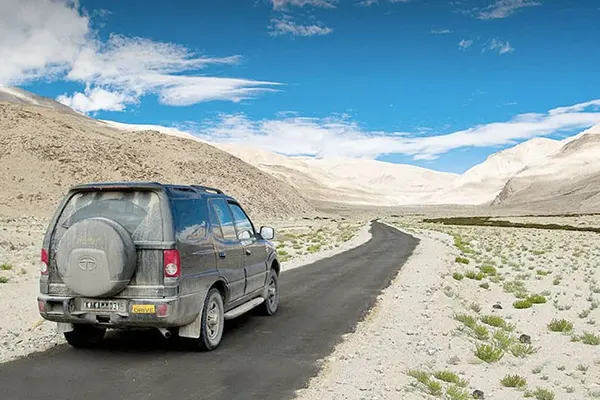 Monsoon is bestowing us a reason to have the most thrilling road trip of life on the world's highest motorable road at Nubra Valley, on Khardung la of Ladhak. As roads are snow-free in monsoons due to no rain at all in Ladhak, so just drive for your unforgettable trip to this adventurous road on this monsoon season. Adventure doesn't end here in Ladhak, you can thrill your hearts with white water rafting, trekking and many more. There is no need to mention the scenic beauty and rich Buddhism culture and heritage Ladhak holds. Take your action drive this monsoon season, because sometimes the rain is not required to have fun in monsoons. Road Trip is Ladakh is such an activity in Things to do in Monsoon list that you shouldn't miss.
5. Monsoon Tea Tour

By tea tour we mean, all tea dipping activities at places that own wonderful tea estates. Darjeeling, Assam, Munnar, etc, are some of the many hill stations in India which proudly owns lush tea estates with highly appreciable scenic beauty. Tea dipping activities at these towns involve tea tasting (an adventure to your tongue), tea leaves plucking in an authentic style, and visits to tea factories to take a sneak peek of the tea production process. The best thing is, the rains will always be there to make your trip aromatic!
6. Zip-lining in Dawki, Meghalaya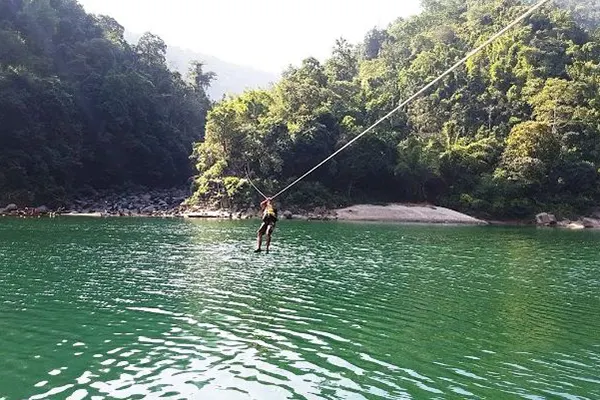 Zip-lining is one of the exciting things to do in Monsoon, which happens in the Dawki town at the Umngot river, situated on the border of India and Bangladesh. Ziplining is the best way to experience raindrops on your face while flying among the clouds. While doing this activity, you don't need to worry about safety standards as guided by well-trained professionals. If you are an adventure enthusiast, then go for this Ziplining activity without giving the second thought.
7. Visit the Jog Falls in Karnataka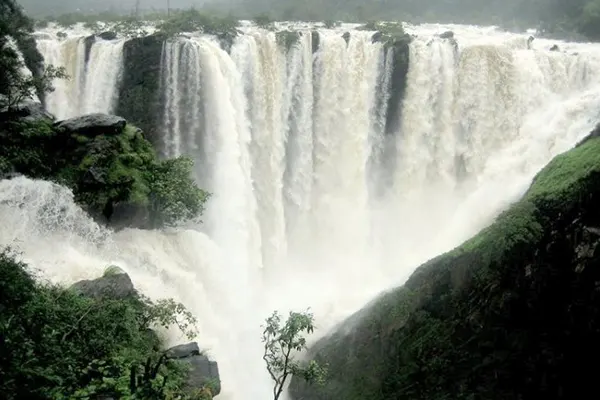 If you want to experience the gushing sound of water and a vague cover of Clouds, visit the famous Jog falls in Karnataka, also known as Gerusoppa, which is considered the second-highest Plunge waterfalls. Visiting the famous Jog falls is one of the best things to do in Monsoon when the waterfall's magnificence is uncovered during the Monsoon when it turns magnificent and majestic.
8. Trekking at Stok Kangri Trek in Ladakh:-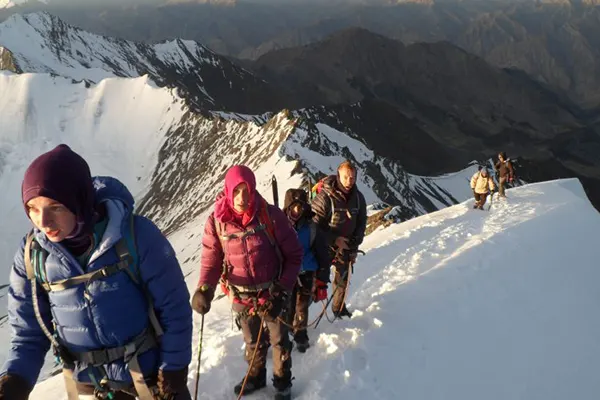 If you love thrill and chill adventure activities, then you will enjoy this trekking at Stok kangri in Ladakh. Trekking at Stok Kangri is one of the best things to do in Monsoon with the beautiful sightseeing of mighty Himalayas, barren grey landscapes, steep slopes of Ladakh, and multiple glaciers which is like a dream tour for all the backpackers. The trekking at this place required almost 3-4 days to complete.
9. Dudhsagar waterfall trekking in Goa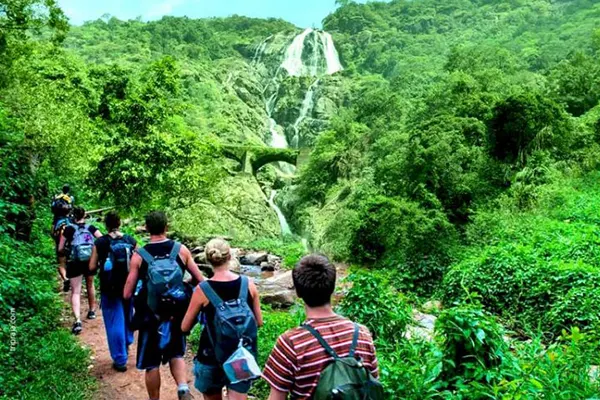 Trekking at Dudhsagar waterfall is another best things to do in Monsoon in Goa, which is one of the tallest waterfalls in India. This adventure activity will take you to a substantial giant water pool named "Sea of Milk" because the water flowing from the hilltop during the Monsoon is as white as milk. Other than trekking, you can also do several more activities here like Swimming, Rock Climbing, and Photography. If you want to experience Holi in Goa then click on this link.
10. Kayaking in Kerala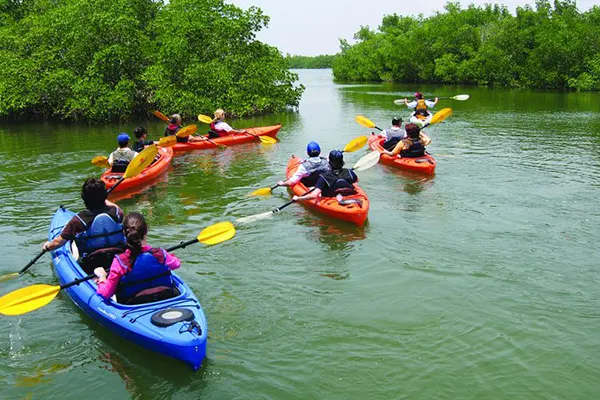 Kayaking in Kerala is something you shouldn't be missed if you are a water sports lover. Kayaking in the backwater of Alleppey Kerala will give you a fantastic experience to explore nature at its best. The palm trees shadow falling, and the countryside view is exceptionally mesmerizing and worth your travel. Visit Kerala and do Kayaking, which is one of the best things to do in Monsoon. You can also explore various places to visit in Kerala during monsoon.
11. Water Rappelling in Lonavala, Maharashtra
Water Rappelling is one of the things to do in Lonavala in Monsoon, which has been done in the midway of Rajmachi fort, which is almost 7- 8 Km away from the main Lonavala. If you love monsoon season and adventure activity, then the water rappelling is the perfect sport for you in Monsoon. Water rappelling is the rock climbing activity in water falling from the hilltop. So you, what are you waiting for? If you haven't, then planned your trip to Lonavala, Maharashtra, for water rappelling in monsoon season.
12. River Rafting in Zanskar, Ladakh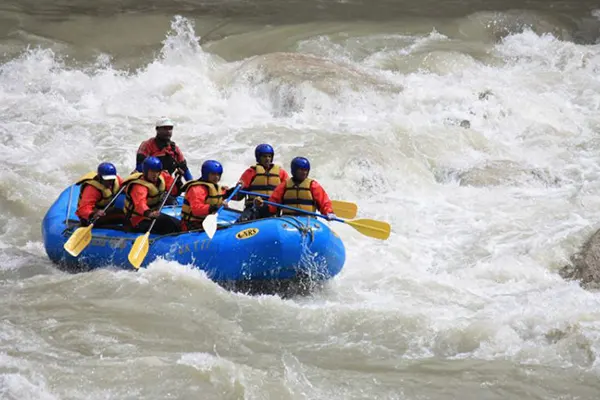 River rafting in Ladakh is one of the fun and adventurous things to do in Monsoon. While doing this adventure activity, you will see the beautiful snow-clad mountains, monasteries, Villages, hilltop, and a little glimpse of the wildlife. If you are a solo traveler or travelling with your friends, then don't give a second chance to plan your trip to Ladakh for river rafting.
13. Ayurvedic Treatment in Kerala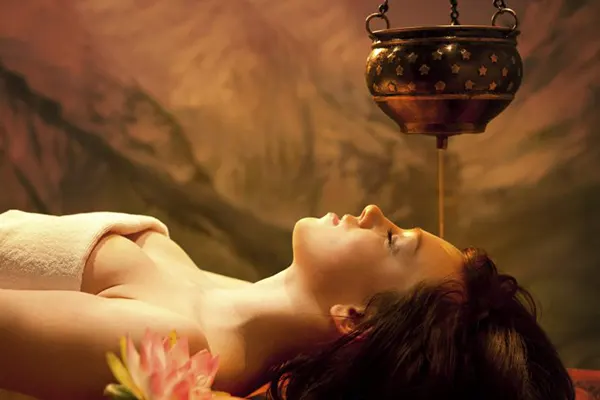 Ancient studies reveal that the Ayurveda treatment is between June and August when the pores of the body open properly. If you want to relax from the hustle-bustle of life, then try panchakarma – a rejuvenation therapy that includes many steps. Or you try Shirodhara – Gently pouring the liquid over the head for Massage, which is one of the stages of Panchkarma.
So, if you haven't booked you these things to do in Monsoon, then hurry up and book your ayurvedic treatment in Kerala.
Some Ayurvedic Treatment Centres are:-
Kottakkal Arya Vaidya Sala (Malappuram)

Our Thaikkattussery Moosath (Thrissur)

Dhanwanthari Vaidyasala, (Thodupuzha)
14. Trek to Pin Valley National Park, Himachal Pradesh
If you are searching for things to do in Monsoon, then trekking at pin valley national park in Himachal Pradesh should add to your list. This area ranges at alleviation of 3,300 to 6632, above the sea level. The best time to visit this place is between July and October, and among these months, August is the perfect time to trek at Pin Valley National Park. Himachal Pradesh is one of the beautiful places to visit in India.
15. Celebrate the Parsi New Year and Enjoy their Tasty Food at Udvada Gujarat
As you all know, August 17 is celebrated as the Parsi new year, and this is the time when small-town Nevada in which Gujarat comes alive. There are other things you can do in this Monsoon: you can visit the beach in the evening, do some photography around and stroll around the narrow lanes of Udvada. The famous food to eat is Ravo Sev, Patra ni Macchi, Chicken Farcha, Falooda, Sali Chicken, and many more things. Eating Delicious food at Udvada is among the best things to do in Monsoon.
16. Cycling in Munnar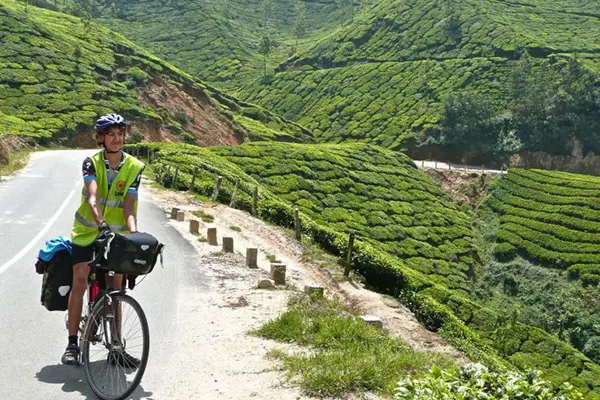 Munnar, a beautiful place in Kerala, has the best view of the lush green trees and is known for its Zig-Zag road. You would love to admire the beauty of this place, while Cycling in Kundala Dam, Tea Garden, Mattupetty and Anamudi Chola near Anamudi National Park. You can choose a trip for a half-day or a full day or take a tour for many days. Once you experience this activity while seeing the Charm of nature, you will love to visit this place again and again, and you would recommend this place to others. So, you can say Cycling is Munnar is one of the top and unusual things to do in Monsoon.
17. Sports Fishing ( Angling ), Kerala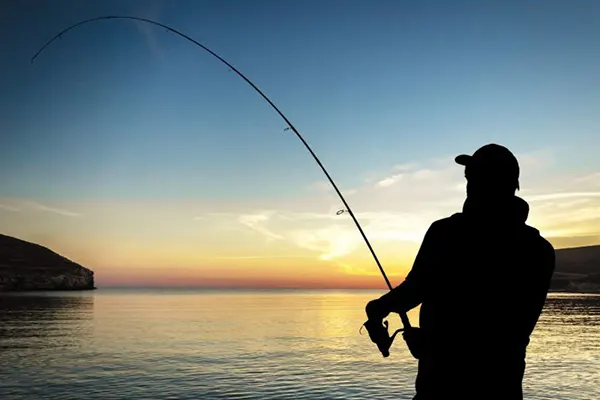 Sports fishing is another things to do in Monsoon. So, get ready to take hold of a big catch of trout fish while seeing the charming nature and feeling the cool breeze. There are several categories of fishes – Climbing Perch, Pearl Spot, Tuna, Gold, Black and Pink Mahseer, Seer Mackerel, and many more varieties in the water of bodies of Kerala.
18. Take a Jungle Walk in Polo Forest, Gujarat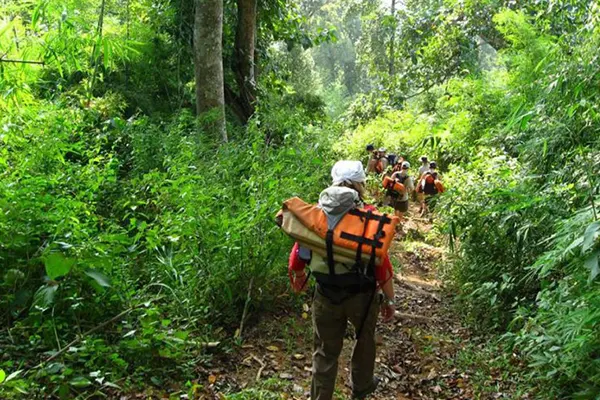 If you want to take a break from the hustle-bustle of life, worrying about the office work and Business call, then pay your visit to the polo forest to make your self relaxed and rejuvenated. You would love to get lost in the beauty of nature and the peacefulness of this place while admiring the grace, Chilling, relaxing, and walking around the nearby Polo Forest areas. So, if you have have not planned your trip to the Polo forest, which is one of these things to do in Monsoon, then do it now.
19. Camping in Coorg/Kodagu, Karnataka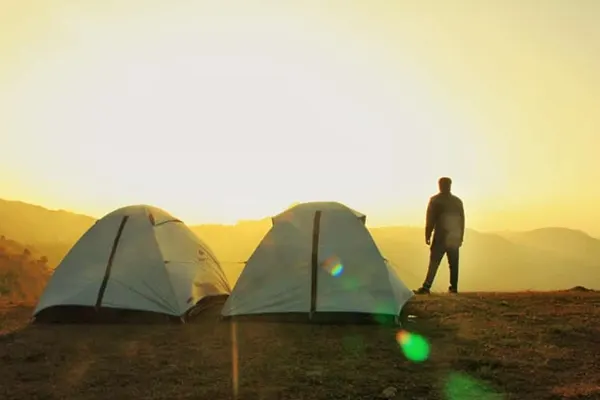 Camping in such a beautiful place is one of the fun and exciting things to do in Monsoon. Coorg is a rural district in Karnataka, which gives you a chance to picturesque the tea and Coffee Plantation. Sitting with your friends or family near to bonfire and enjoying the barbecued snacks is not less than a dream come true. You can also see the nearby attractions of this place, like – Omkareshwara Temple, Bhagamandala, Talacauvery, the Rajas Seat, and Abbi Falls.
20. Bike Trip in Darjeeling, Gangtok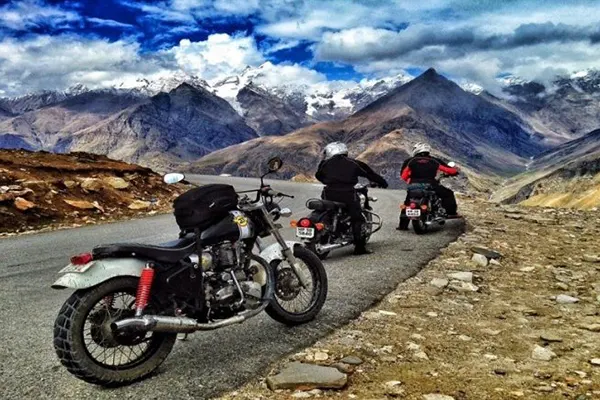 There are numerous activities in Darjeeling and Gangtok that tourists get attracted to from different parts of the Globe. These Places are popularly known for Bike Riding, Mountaineering, and Trekking. This thrilling adventure activity will make your monsoon trip unforgettable with incredible beauty during the bike ride. Plan your trip and storm through the hills of Gangtok and Darjeeling with the bike ride, which is a fantastic thing to do in Monsoon.
All the above reasons are just more than enough to raise one's spirits to feel the soul of rain in a country like India! So head India for these wonderful things to do in monsoon and Book you India Tour in Monsoon with the best holiday tour operators in India LIH.
FAQs on Things to do in Monsoon
Q.1 What are the 10 things to do in Monsoon in Mumbai?
Ans – Following are the 10 things that you enjoy during the monsoon in Mumbai:-
Make Paper Boats

Go for a Hike in Mumbai

Plan a Rooftop Rain Dance Party

Go for a long Drive with your loved ones

Take a ferry ride in Mumbai City

Eat the famous street food in Monsoon

Stroll around the Marine Drive

Watch the sunset in Juhu/Chowpatty Beach

Go to the Sanjay Gandhi National Park

Do a Mumbai Tour
Q.2 What are things to do in monsoon at home while raining outside?
Ans – Things that you do while raining outside are:-
Eat Pakoras with a cup of tea while sitting in your balcony and enjoying the rain.

Read books or something that you love while enjoying the rain

Burn the candles around your room because they looks great in a grey rainy day

Go at your rooftop without an umbrella and enjoy the rain drops falling on your face, and dance like no one is watching.

Go to nearest park and enjoy the beauty of nature.

Go for a long drive and adore the beauty of this season.
Q.3 What are the things to do in Monsoon in Goa?
Ans – Following are the things to do in Monsoon in Goa City:-
Trekking at Dudhsagar Waterfall

River Rafting in Mhadel river

Go on Drive up to the Ghats

Go on a Wild Safari Tour in Goa

Go on a Hiking at Vagheri hills and Choria Ghat

Tour of Raj Bhavan Estate

Explore the Museums in Goa

Be a part of Goa's Vibrant Festival
Q.4 What are the Things to carry or know before going on a trip at monsoon season?
Ans – Things you should carry or know before your trip in Monsoon:-
Check the weather forecast before going out

Carry Rain-proof Clothing

Carry the water and snacks with you

Ready for the flash foods

Carry emergency essential supply kit with you consisting of Batteries, first aid kit, flashlights, power bank, camera batteries, and battery operated emergency radio.

Stay Safe and inside during storms.
Q.5 What are the 5 Things to do in Monsoon in Delhi city?
Ans – Following are the 5 Things to do in Monsoon in Delhi:-
1. Dinner at Rooftop Restaurant
Few of cafes for rooftop Dining:-
Out Of The Box: 12pm – 1am

Amour: 8am – 11.30pm

Warehouse Cafe Connaught Place: 12pm – 12.30am

Mia Bella: 12pm – 11.45pm

Sky Bar Vasant Kunj: 12pm – 12am

Imperfecto: 12pm – 1am

Lodhi -The Garden Restaurant: 12pm – 12.30am
2. Eat famous street food in Delhi
Some of the famous places to eat are:-
Lala Babu Chaat Bhandaar in Chandni Chowk – For its gobhi matar samosa

Shree Balaji Chaat Bhandaar in Chandni Chowk (12pm – 10pm) – For its lip-smacking papri chaat

Salim's Kebabs in Defence Colony Market (11am – 12am) – For the Kakori kebabs

Sitaram Diwan Chand in Paharganj (8am – 5pm) – For chhole bhature

Kulcha King in Sarojini Nagar (8.30am – 10pm) – For Amritsari kulcha and chhole

Al-Bake in New Friends Colony Market (9am – 11pm) – For Shawarma rolls

Dilli Haat in INA (11am – 9pm) – For authentic Hyderabad, Kashmir, Maharashtra, Orissa, Bengal cuisines

Khan Chacha in Khan Market (12am-11pm) – For the most delicious non-vegetarian food
3. Road trip to Murtha
4. Photography session at famous places to visit in Delhi
5. Do Ho-Ho bus tour
6. Nature walk at Kamla Nehru Ridge, Delhi Zoo, JNU Parthasarathy Rocks area, and India Gate
7. Book Cafe Hopping
Some of the popular book cafes in Delhi are:-
Ivy & Bean: 11am – 11pm

Kunzum Travel Café: 11am – 7.30pm

Another Fine Day: 10am – 11pm

Café Wanderlust: 9.30am – 10.30pm

Barista Lavazza: 11am – 11pm

Café Turtle: 9.30am – 8.30pm
8. Visit Art Galleries in Delhi
Some of the popular art galleries in Delhi are:-
Delhi Art Gallery: 11am – 7pm

Nature Morte: 10am – 6pm

Exhibit 320: 10am – 6.30pm

Talwar Gallery: 11am – 7pm

Dhoomimal Gallery: 11am – 7pm

Vadehra Art Gallery: 11am – 7pm
9. Attend the monsoon festival
10. Boating in some of the places famous places
Some of the famous places for boating are:-
Boat Club at India Gate: 2pm – 9pm

Nauka Vihar at Old Fort: 12pm – 7pm

Sanjay Lake: 6am – 8pm

Bhalswa Lake: 1pm – 8pm

Surajkund Lake: 10.30am – 8.30pm

Damdama Lake: 9.30am – 6pm