Uttarakhand, known as Dev Bhumi in India literally translates to The Land of Lords, which is a mystic place of mountains and legends. It is a sacred place for those who follow Hinduism as their faith. Its terrain is covered with Uttarakhand hill station, rivers and lakes. If you want to see Uttarakhand places through Helicopter, you can book a Chardham yatra by helicopter with Leisure India Holidays which is the best travel agent for Chardham yatra. Further, you can check the best time to visit Chardham Yatra for better climate and weather conditions.
Uttarakhand has Jim Corbette and River Rafting too. It is the origin of Yoga and is quite a spectacular experience overall!. The place is underrated and is pure gold for travelers and those who seek adventure and adrenaline rush with the exploration of their spirituality! After the visit of the Beatles, this place has become a famous place amongst the seekers of spirituality and those who prefer Yoga pan globe. It has the second-highest population of tigers to its credit and the second highest peak to add to its crown! In this article, we will describe the best things to do in Uttarakhand to make your visit memorable.
Things to do in Day
River Rafting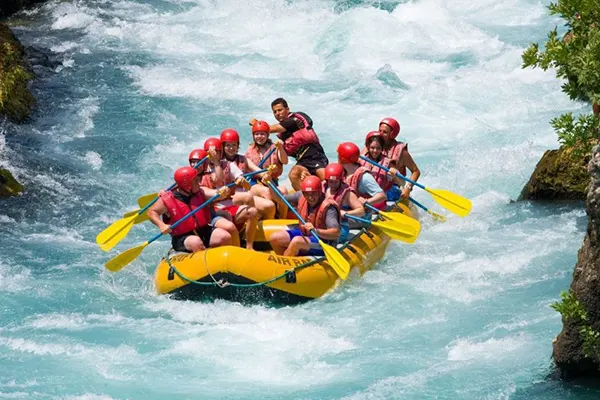 This is a high adrenaline sport done using the inflatable rafts and the oars. Typically a team of 10 members discovers the Ganges in a single raft. They sail through the smooth as well as rough waters.
This can be done anytime except for the monsoons. Here, the rafters explore Ganga in all its glory as well as the rapids that come their way. Rapids can be divided into level I through level IV. Level I being the beginner level and level Iv being the master level.
Bungee Jumping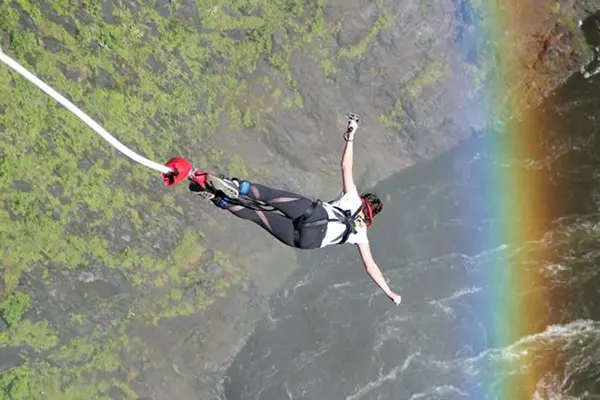 Bungee Jumping aka Bungi Jumping is the sport in which the person is bound by the elastic cord which in turn is bound by a large, firm and stationary object such as a crane, etc. Though in some cases, it can be done using floatable objects that have the ability to float/ hover over for some time.
Full day Rishikesh Sightseeing Tour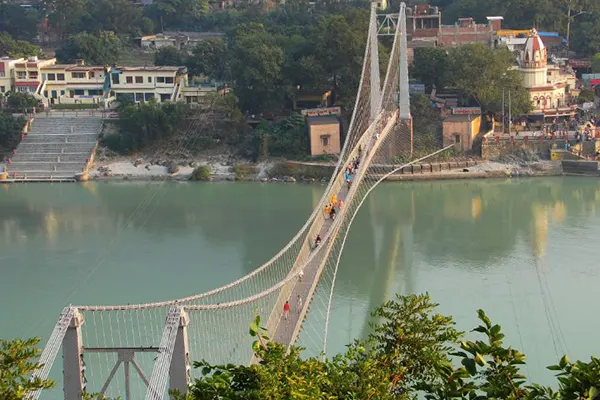 Rishikesh is a beautiful city that is famous for its spirituality as well as the Ganga Ghats. A great way to experience the culture of the city is sightseeing! It allows one to understand the city's charm for which it is world-famous!
Flying Fox In Rishikesh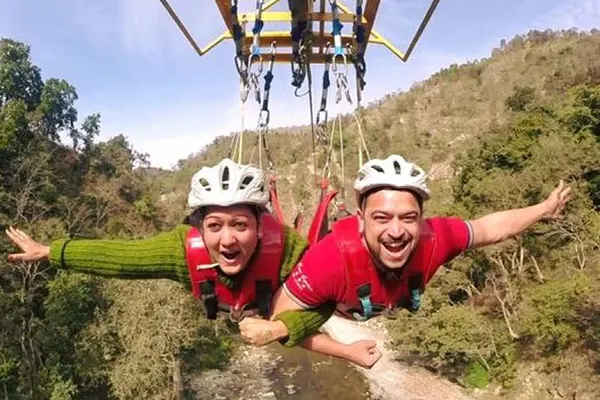 Experts from New Zealand have designed the jump platform. Here, a harness is put to use wherein you will be released and can even go down up to 7 meters above sea level. Here, you get to experience the thrill and excitement of the wind gushing past, the adrenaline rush makes you feel alive! You are retrieved later on through the pullback mechanism. This is usually done in tandem with two others but you can go solo by paying extra.
Giant Swing in Rishikesh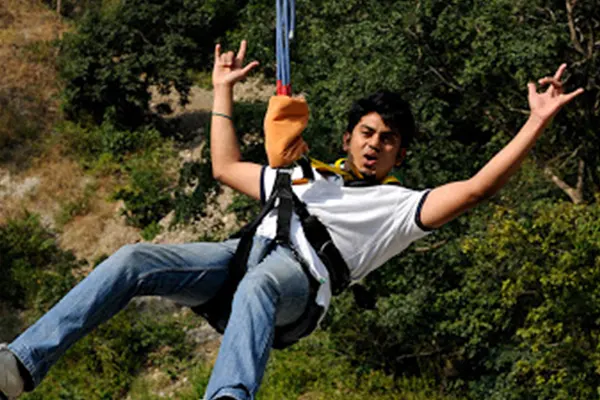 Experts from New Zealand have designed the platform and operate the activity too. The platform for the jump is used for giant swing and bungee jumping both. The jumpers get to experience the thrill and excitement as they may even be lowered down to 2 ft in the water. The Jumpers will even get a dare to jump certificate. Jumpers initially make a jump and later on they are propelled in a pendulum like motion.
E-Bike Tour in Rishikesh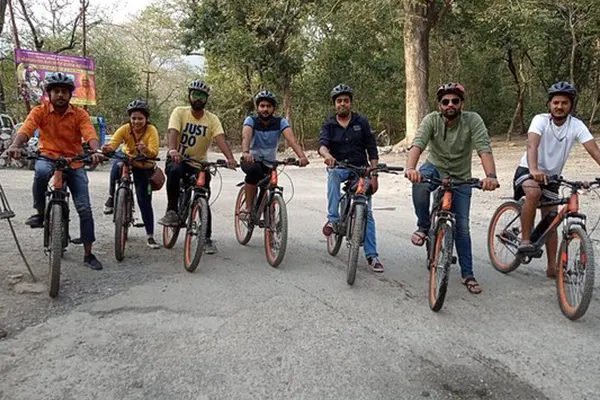 The visit, when made eco-friendly, adds feathers to the cap! Visit the Himalayas, Waterfalls, Caves, and Beaches on e-bikes. Experiencing the holy vibes of Ganga and participating in cultural experiences on an electronic bike is a beautiful way to make a visit memorable. Best if you go ahead with a group- family/ friends.
Trekking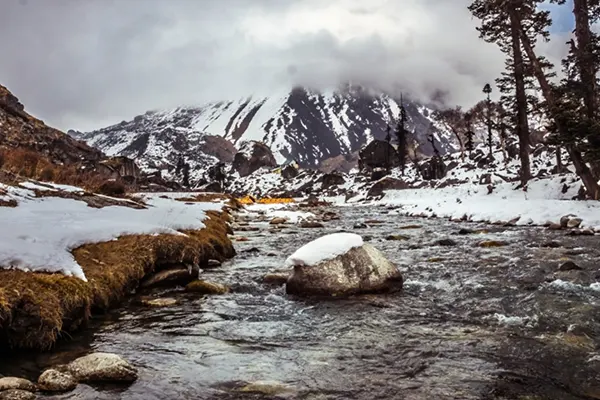 Trekking is a soft adventure sport meaning thereby it has adventure but it doesn't force the adrenaline rush through your body. Anybody can go on treks. Treks are a beautiful way to scale the aptitudes of the geographical area. You can join an adventure club or join a mountain trek with experienced professionals. The knowledge of the area to trek is important before you embark on it.
Some of the best treks in Uttarakhand are:
Rupin Pass Trek
Kedartal Trek
Auden's Col Trek
Bali Pass Trek
Kedarkantha Trek
Satopanth Lake Trek
Skiing at Auli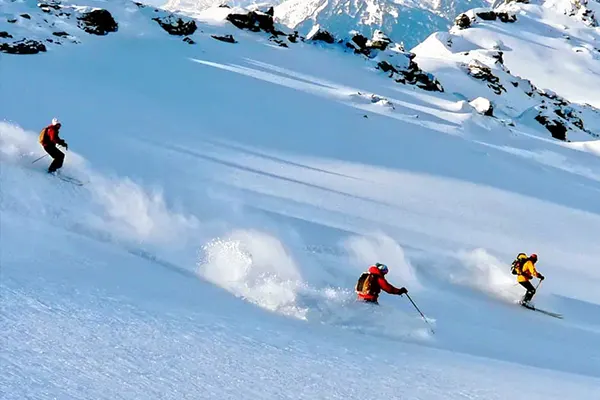 Skiing is a great adventure sport guaranteed to get your adrenaline rush going from 0-100 within minutes! Auli provides you with the opportunity to Ski with the experts and satisfy your adventure buds. The peaks of Auli will give you a thrill like no other as Auli is one of the three most well known ski resorts in India. The huge snow covered spaces provide the excitement like none else
Corbett National Park is also known as Uttarakhand National Park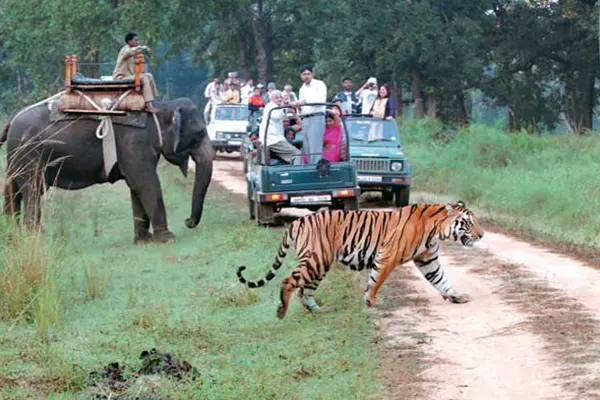 The visit to Rishikesh is incomplete without a visit to Jim Corbett National Park. It was established in 1936 and was named as Hailey National Park. It was set up with the purpose of protecting endangered Bengal Tiger. This is also known as Uttarakhand national park. This is an aesthetic experience that will give you a forgotten childlike excitement.
A Visit to The Valley of Flowers National Park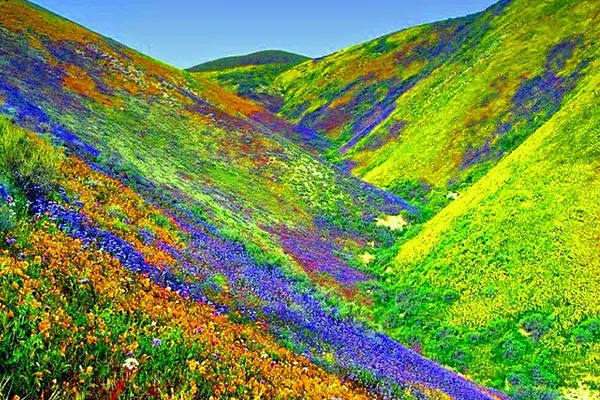 This Valley of Flowers is home to a variety of endangered and rare animals and birds like Musk Deer, Snow Leopard, Red Fox, Blue Sheep, Brown Bear, etc. This is one of the best things to do in Uttarakhand as it will refresh your senses and will give you a visual treat and experience like no other.
Boat Ride in Naini Lake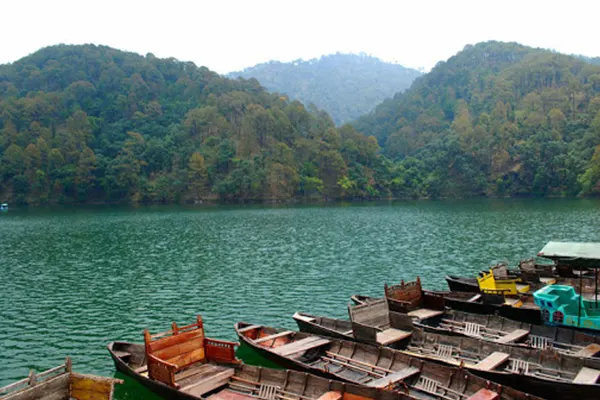 This boat ride is the most sought after and the visit to Nainital is incomplete without this! Naini lake is a very beautiful lake and is a sight to behold as it appears to have come straight out of your PC's wallpaper. This boat ride can be done alone or in a group. It is a visual treat as well as treat for the senses- that breeze, wonderful scenery, combined with the cold water and serene, calm place!
Robber's Cave Dehradun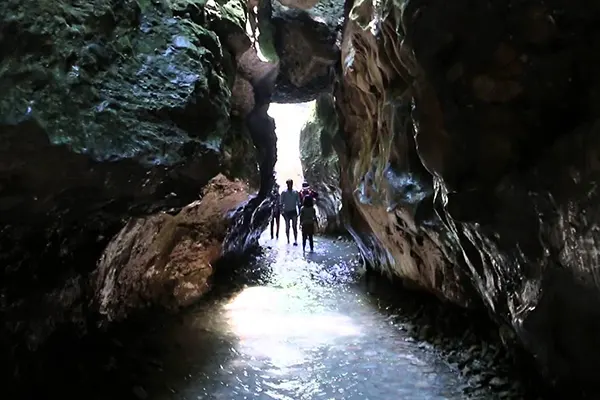 Robber's Cave is a river cave naturally formed approximately 8 km from the Dehradun state of Uttarakhand. This river cave is also known as Guchhupani by the locals and the tourists visit this place to witness the natural waterfall from the middle of a cave. This is nearby Sahastradhara waterfalls which are considered to cure every physical ailment if you bath in it.
Things to do at night
Tethered Hot Air Balloon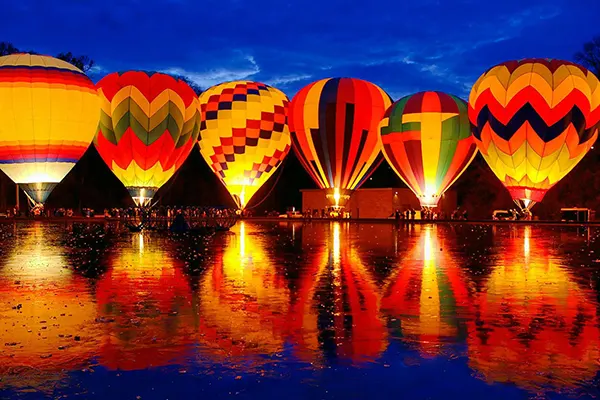 Here, the balloon is tied to the ground and it is allowed to float for a span of time, a few meters in the air with you in it! It is a beautiful experience as you can see the whole city from up there which is a beautiful sight to hold!
It requires :
Spacing: they might seem small from afar but they are huge when you see them up close. The minimum requirement of Hot Air Balloons is a free space of 250ft x 250ft with no obstructions such as trees, light poles etc.
Weather: These rides are dependent on clear weather conditions. Stable and calm weather is very important for these rides. High rain, lightning, thunder, wind must not be there.
Delicious Rishikesh Food Walk Experience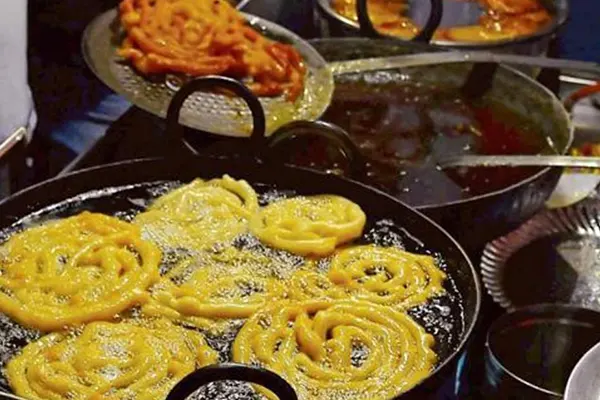 This is one of the best things to do in Uttarakhand as you can always go ahead with the food walks in Rishikesh to satiate the foodie in you and taste the local dishes. You can always explore the local cuisines and the various streets of Rishikesh and you may sit across the road and join the locals.
Camping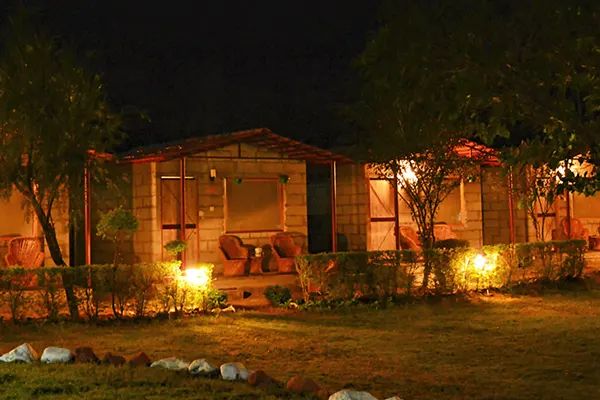 Here, you can accommodate yourself in the alpine tents along with washrooms as well as outdoor activities like Bonfire, Volleyball, Hiking etc. Here, you can enjoy food prepared in bonfire in buffet style
Evening Aarti in Haridwar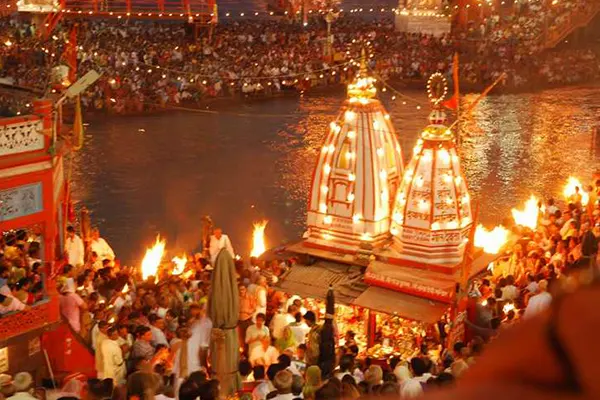 Ganga Aarti is organized twice a day: at the sunrise and at the sunset. The timings of the Ganga Aarti depends on the timings of the sunrise and sunset. This is a very beautiful sight- both aesthetic and spiritual. This is a must visit if you want to visit Uttarakhand. Without this, the visit is incomplete. This is a king size luxurious event in which hundreds of people take a part.
These are the best things one can do in Uttarakhand. These experiences will help you get a wholesome tour of Uttarakhand. LIH.travel is the best company to plan your travel to Uttarakhand. It even provides you Do Dham yatra by helicopter package to take your journey to the next level of spirituality. You can also look at the best places to visit in Uttarakhand.