India is a land of extreme and vast exploring potential. The colourful land of India is soaked with immense charms of stunning beaches, culture throb temples, exotic deserts, majestic palaces, gorgeous lakes, dramatic mountains, happening cities and whatnot. After tons of classical surprises, India is this time waiting for you to surprise you in a new and never before way- an offbeat way. So, plan your tour to India with the best India tour operator LIH and make your dream come true of visiting India.
Catch up here some of the astonishingly offbeat places in India to inspire you to acquire one quirky holiday from "Classical India".
Places to Visit in India
1. The Enthralling Land- Great Rann of Kutch

The first to our collection of 'offbeat places in India' is Rann of Kutch. Part of the Thar desert of Gujarat, The Great Rann of Kutch is about 7,505.22 square kilometers in size and is reputed to be the largest salt desert in the world. This dramatic desert is also a geographically unique landscape that was once a part of the Arabian Sea, but later separated by geological forces.
Thrill boosts in this magnetic white sand land which homes rare Asiatic wild ass- "GudKhur", which homes the "Indian Wild Ass Sanctuary". Other creatures spotted here are flamingoes, blackbuck, Chinkara (Indian Gazelle), desert fox, jungle cat, cobras and many more. The Government of Gujarat hosts an annual 3-month long festival called "the Rann Utsav" (festival of the Rann). Come to have an adventure in the vibrant cultural saga of India- "The Great Rann of Kutch".
2. Hidden Gem- Khimsar

A hamlet located in the heart of Thar Desert, Khimsar is one golden village of Rajasthan. The village holds an old legacy presented through highly-majestic "Khimsar fort". Sand dunes of the village are best explored through jeep rides and Camel safaris. The mini-lakes you sighted here, beware it can be just a mirage.
The blackbuck reserve, part of this remote land derive that this mystic land is an adventure- fledged. Take your precious time out to chase those most precious golden sunrises and sunsets at this startling village of Rajasthan.
3. Azure on Top- Pangong Tso Lake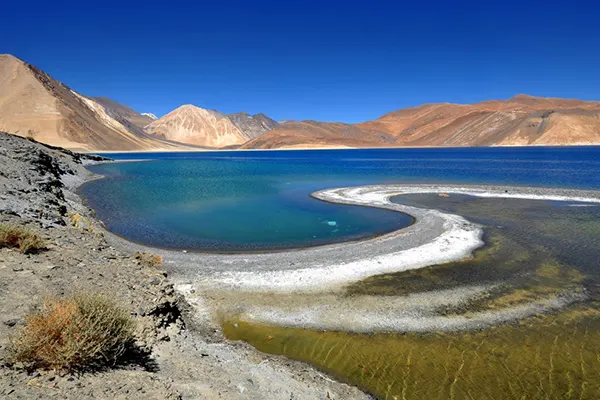 Situated at a height of 4,250 meters, far away in the barren land in Ladakh, Pangong Tso is one of the largest brackish lakes in Asia. Pangong Tso is about five hours drive from Leh in the Ladakh region of Jammu & Kashmir. The route passes through beautiful Ladakh countryside, over Chang La, the third highest motorable mountain pass (5289 m) in the world. During winter the lake freezes completely, despite being saline water. On the surface of the frozen lake, a gala festival of ice skating is organized calling a large number of skiers and ice skaters from several parts of the world. Tranquility blended with adventure is what you will receive from your Pangong expedition.
4. Magical Town on River Bank- Orchha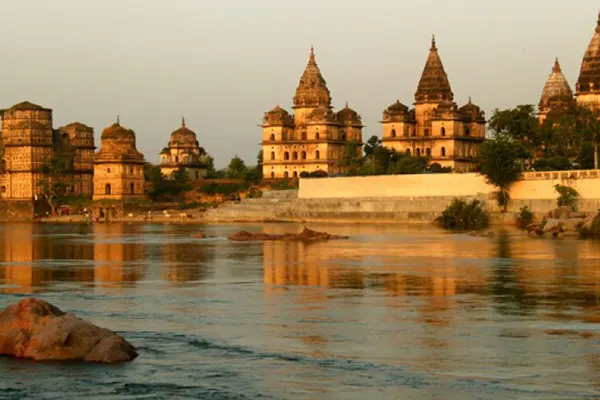 Orchha lies on the banks of dazzling Betwa River in the heart of India, Madhya Pradesh. It is a magnificent blend of heritage and scenic beauty. The town is high with panoramic views of awe-inspiring cenotaphs, fairytale Palaces, serene Temples, pristine Forts set in a backdrop of charming picturesque beauty. Once the capital of Bundela Rajput kings, now Orchha (means hidden) is indeed one hidden gem of India holding the timeless charisma. Get time from life to travel into" offbeat places in India"- "Orchha".
5. India's Switzerland- Khajjiar

This hill station is calmly placed in the midst of picturesque Deodar forests in the Chamba district of Himachal Pradesh. The place own rarest combination of three eco-systems – the lakes, the pastures, and the forests to convert it into authentic offbeat places in India for Honeymoon. Situated at a height of 6500 feet, Trekking is the best way to explore the Khajjiar. Zorbing, a popular recreational activity that involves rolling downhill from inside a plastic sphere, is a popular activity in Khajjiar during April-May.
The hill town got one "Khajjiar Kalatop Sanctuary" to spot a wide range of exotic flora and fauna. To bestow a heavenly holiday, this town is nestled amid lush green meadows and dense forests shielded by majestic snow-clad Himalayan peaks.
6. For Ultimate Solace- Auroville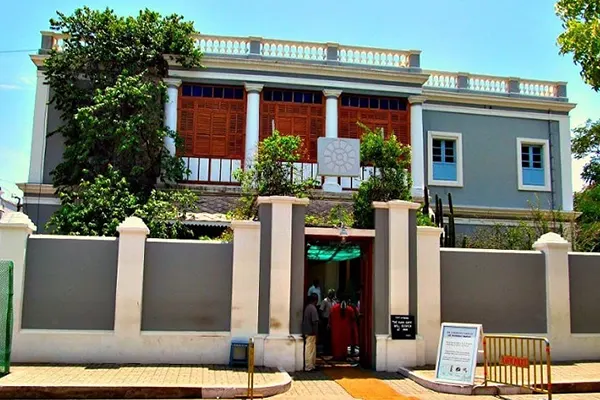 One of the most sought-after centers is Sri Aurobindo Ashram, where you can discover the voice of your soul. The ashram is not a tourist destination; it only offers a limited number of rooms and also attracts guests with exhibitions on the life and teachings of Sri Aurobindo, the philosopher, yogi, guru, poet, and Indian nationalist. What's even more interesting is the outcome of the ashram – Auroville (the city of Dawn), the city within the city of Pondicherry and another offbeat place in south India. It stands to represent a bridge between the past and the future. It holds several programs that are based on diverse ideas and ideologies, such as inner healing, sustainable and green practices, various art forms, etc. Include a spiritual experience to the journey of your life by tripping the this "City of Dawn".
7. Haunted Hamlet- Bhangarh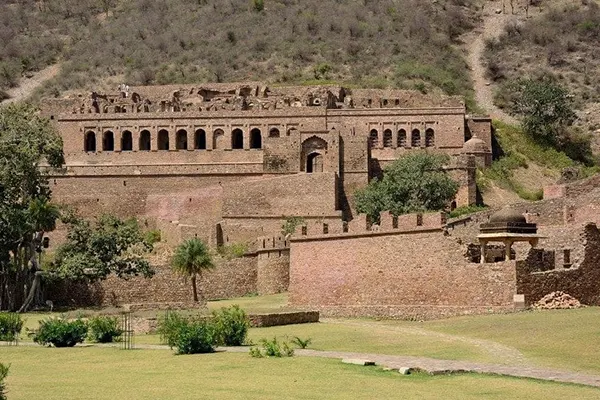 Bhangarh is a ruined town in Alwar district of Rajasthan. The fort in the town is said to be one of the most haunted sites of the world. There are two legends narrated to the history of the port city which is haunted. It is believed that the entire township was vanished in a day (as per one of the legends associated with a fort). Hence, no one is allowed to remain in the precincts of the fort at night as per a notice board put up by the "Archaeological Survey of India" at the entrance. Other than one spooky encounter, you can expect a Bhoot Bangla (ghost fort), Hindu temples, gates, forts & Havelis, and other brilliant architecture of the town. Head here to discover one standstill eerie destination of India
8. Beach Peace at Goa- Palolem Beach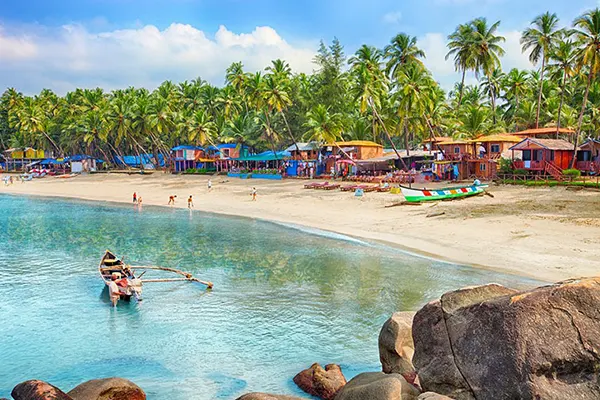 Palolem is the southernmost beach of Goa known because of its amazing beach huts. For its relatively far location, fewer tourists visit here and this is exactly why you should go. Sitting in a U-shaped cove, the beach is lined with cute huts, cafe/bars, and palm trees. Laze around the shining sand of the beach to have a soothing sunbath or just indulge in spotting dolphins in the sea or rent a kayak for a thrilling kayaking experience. Palolem is all set for the best offbeat places to visit in summer in India.
9. Second Coldest Inhabited Place on Earth- Drass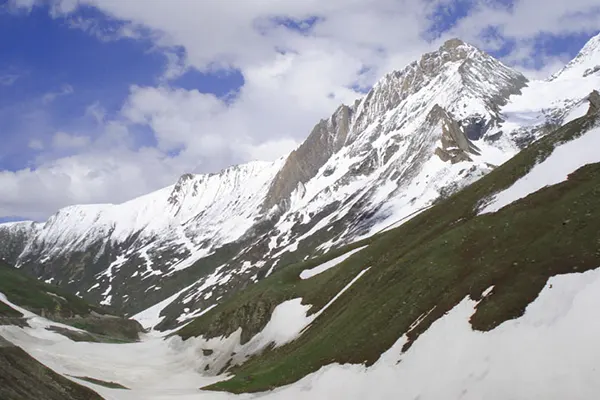 Being an offbeat place in north India, Drass valley (A small town in the state of Jammu & Kashmir)is located 60 kilometers west of Ladakh and known as the second coldest inhabited region in the world. The valley starts from the foot of the Zoji-La pass and has an elevation of 10, 764 feet above sea level after Siberia. The summer season between May to September is the best time to visit Drass Valley. The place is also called as 'The Gateway to Ladhak'. The attractions here at valley include Drass War Memorial, Brigade War Valley, Draupadi Kund, and Mushko Valley. Book your summers for the coldest destination of India, Drass for adventure enhanced.
10. Wettest Region of The World- Cherrapunji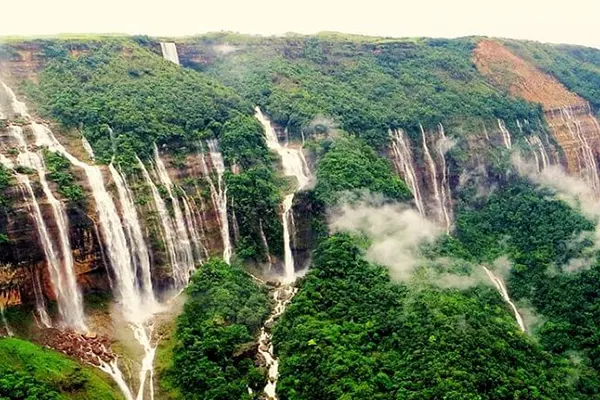 It is the second wettest place on the planet and the only place in India to receive rain throughout the year. Cherrapunji is also famous for its live bridges, a result of bio-engineering practiced by the locals. The bridges can bear 50 people at a time and are spectacular to watch. Besides, enjoying the rains, Cherrapunji is also a good place for trekking. The most popular trekking route leads to the Double Decker Living Root bridge in nearby Nongriat village. Other activities available here are river canyoning, rock climbing, and camping. No doubt an exceptional adventure is promised by this rainy town of India.
Also Read:
So, these offbeat places in India are always worth traveling to unfold new mysteries and when it's India the mysteries are going to be extra-amazing. So hold the idea and carry on!