FRIENDS—your partners in crimes, life, joys, and sorrows, so why not in travelling for extravagant fun and thrill. Before you settle down in life finally, collect all your brains and energies to crafting an itinerary in order to deliver the best ever trip of your life with your friends. So, plan your trip with friends to India with LIH the Best rated travel agency in India for the amazing fun and adventure. Guess what we're absolutely here to sort you out with our best 10 group travel destinations in India.
Best Group Travel Destinations in India
1. Mumbai – Goa Road Trip
Life can't get complete if you haven't driven a long and crazy road trip with your friends for life. When it comes to road trips in India—the craziest one, then no second thought, jump to your car or bikes and go to Goa for lush beaches, on the smooth and polished road from Mumbai. To accompany you have not only your friends but also outstanding views of coconut palms, abandoned forts, green fields, and lush forests. This info is more than enough to make your plan for this long and exciting trip/ride from Mumbai to Goa with your buddies of life.
2. Valley of Flowers, Uttrakhand
Take delightful and scent-full deep to breathe with your pals in this amazing "Valley of flowers", Uttrakhand. Complete your hunt for group travel destination ideas, while hiking this wonderful Valley in India presenting heaven on Earth, 'cause adventure with friends is what you need.
3. Rann of Kutch, Gujarat
Dramatic Rann of Kutch is an apt choice if you and your gang are in a mood to capture some culture and vibrant shots of this huge India picture. Charismatic White desert, local gypsy tribes, kutch artworks, leather goods, appealing jewel pieces, desert wildlife, desert safaris, nights in tents and your mind is set to make Rann of Kutch your next best group travel destination in India.
4. Wagah Border, Amritsar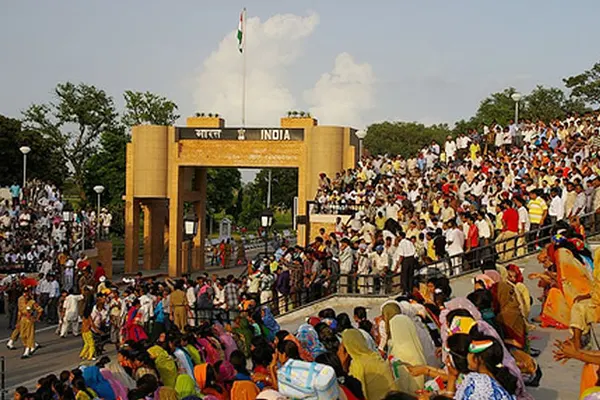 Fill with patriotic enthrals passed on by sturdy foot-steps taken for breathtaking Beating Retreat ceremony by the brave soldiers of Indian Army. This is a unique experience which is worth living up with your BFFs. Golden temples and hearty hospitality of Amritsar is your next step after capturing "lowering of flags" at Wagah Border. Because Amritsar is as gripping as your gang.
5. Lonar Lake, Maharashtra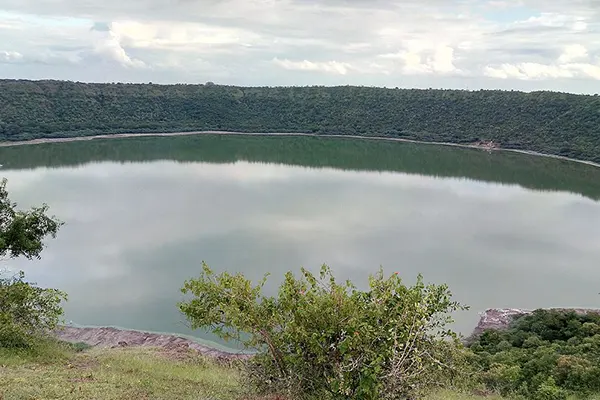 The next destination of our group travel in India is a less-explored wonder of India, a saline cum alkaline lake formed with a meteor impact around 52,000 years back in time. It is shocking and deserves a mind-blowing trip in company with your best buddies. It is surrounded by gorgeous and thick jungles. This time try something offbeat try this unique destination with your old buddies.
6. Sunburn Festival, Goa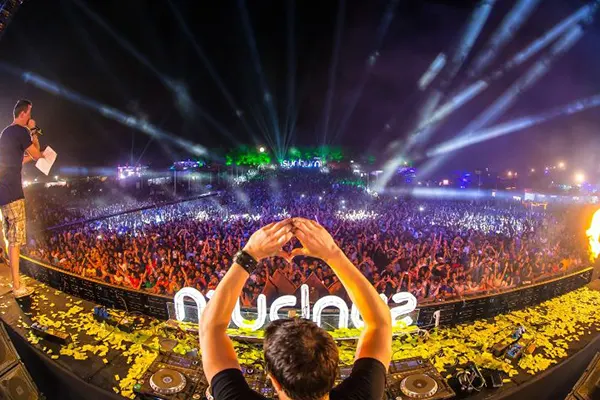 Go Goa to party hard in Asia's largest music and dance festival—Sunburn Goa. Goa invites a huge party animal crowd each year. Yes, Goa is inviting your ever-ready for party gang to rock with renowned DJs and artists from the world over. The fun doesn't come to end here at all, it got a dance, music, food, drinks, fire juggling, rock climbing, mechanical bull riding, slippery football, etc and this year your gang too. Hurry! Book your tickets now.
7. Water Adventure in The Andaman Islands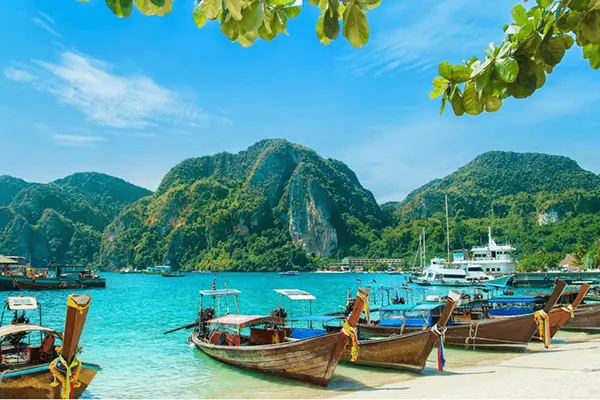 Islands of Andaman—The untouched beauty of India. Drive away with your friends to dive in extreme thrills in underwater coral reliefs of Deep Ocean. Try your hand in scuba diving, snorkelling, trekking, and camping. Nobody in your circle is gonna deny for this thrilling adventure tour to pristine blue islands of India.
8. Road Trip to Leh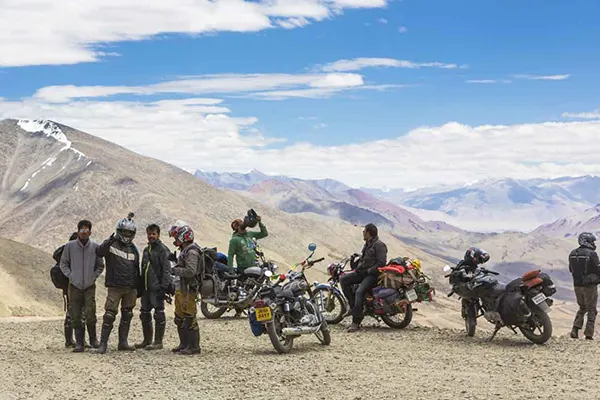 Road trip to Ladakh is one of the most famous road trips in India. So, Drive for one of the most thrilling road adventures with the company of your friends on the highest motorable mountain passes located more than 3000 m above sea level. Adventure with scenic beauty and culture shots will Ladakh bestow to you guys on this panoramic group travel to India. Choose your route either from Leh-Manali highway or Srinagar Highway, both hold extreme ecstasy in their own selves.
9. Kerala For Tree House Stays
Spend some quality time with your soul friends under the shade of nature, take your time out from busy city life and live in these tree houses of Kerala located in forests of Wayland sanctuary. Learn the art of living in the finest company- your friends' company while seeking the abundance of flora and fauna and having organic delicacies of Kerala.
10. Dhanushkodi- The Ghost City
18 km away from Rameshwaram, Dhanushkodi is the closest point on the Indian coast to Sri Lanka. It is one of the mystical and abandoned destinations of India, permits visitors only during days. You can spot remains of Ram Setu (Adam's bridge) from the Ramayana period in the ocean, where the Indian Ocean merges with the Bay of Bengal. Explore the unexplored with one of most lovable folks of your life- your friends.
11. Char Dham Yatra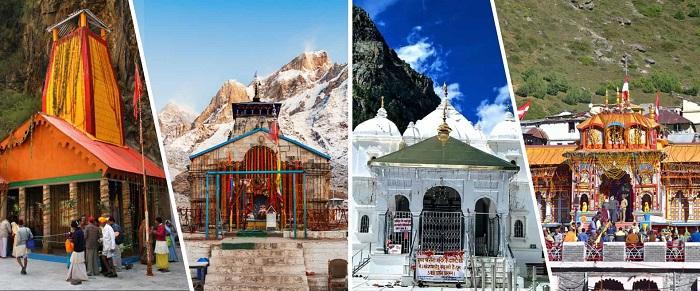 Char Dham Yatra of Uttarakhand are the famous Hindu pilgrimages circuit located in the Garhwal region of the Uttarakhand state. The four sites in the Hindu Pilgrimage Char Dham Circuit are: Yamunotri, Gangotri, Kedarnath and Badrinath. All these places are considered highly sacred by Hinduism. Visitors can reach the famous temples of Chardham yatra by helicopter from Dehradun. This total takes 6 Days by helicopter and 20 Days by trekk.
Also, Read:
These are the 10 best group travel destinations and things to do with friends in India. That's it with the key to ultimate jovial with your pal gang from our side. Now your time starts to take future action to grab that ultimate jovial.
For Reach Badrinath Dham you can avail of any option such as by Road, Rail, or through Air. Badrinath is the only temple among all the four Chardham Uttarakhand which is well-linked with motorable roads and can be reached directly through the road. further, You can easily reach Gangotri Dham by road.