Agra Fort is one of the most famous monuments in Agra after the Taj Mahal. The fort is popular for its medieval Mughal architecture, the long history of war and victory, the amazing views from each and every corner of the Fort and interesting and exciting activities to experience with family and friends during a day visit to the Fort. So, plan your trip to Agra with LIH the Best North India Tour Operators and experience the amazing Agra trip.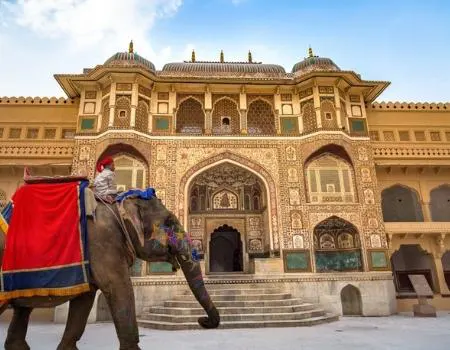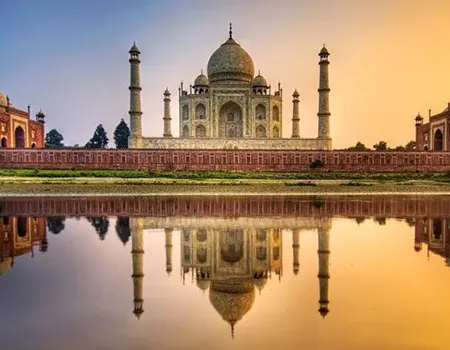 Golden Triangle Tour Packages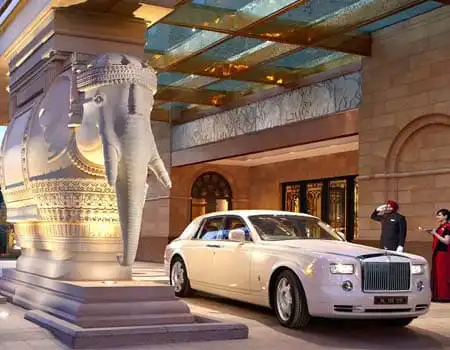 Luxury India Tour Packages
Fast Guide
Location – Agra, Uttar Pradesh
Who Built – Akbar in 1573
Purpose – Main Residence for Mughals
Area – 3,80,000 Square Metre
Best Time to Go – October to March
Timings – Morning to Evening
Entry Fee – Rs. 40 for Locals and Rs. 550 for International Tourists
History of Agra Fort
Agra Fort has been the capitative property for many Mughal emperors since 1500. The intriguing story to believe the history is that Agra fort was a property of Ibrahim Lodhi who built it as his home and his capital was later captured by Babur in the year 1526 after defeating Lodhi in the first battle of Panipat.The fort witness the glorious ceremony of Humayun being crowned as rule after Babur. The beauty and prestigious fort had all the bad eyes of invaders. Sher Shah Suri was one such invader who sought his possessions to love this for 15 years from 1540 to 1555. But Humayun can't get hi .mind of his palace and recaptured it again in 1556 to lose it again. Akbar who shifted his capital to Agra seeing the dispute in central couldn't find more sage place than Agra Fort in 1557. Akbar rebuilt the entire fort using the red sandstone from Rajasthan and continued to stay there till his death. Under the reign of his grandson Shahjahan, the fort was upgraded with the much loved white marble for interiors. The Agra Fort still holds the same interiors till now. The Red Fort was conquered by Maratha after defeating Aurangzeb who imprisoned His own father in the atrocity, which was then handed over to East India Company during their ruling era. The fort is now Government property since independence.
Architecture and Location of Agra Fort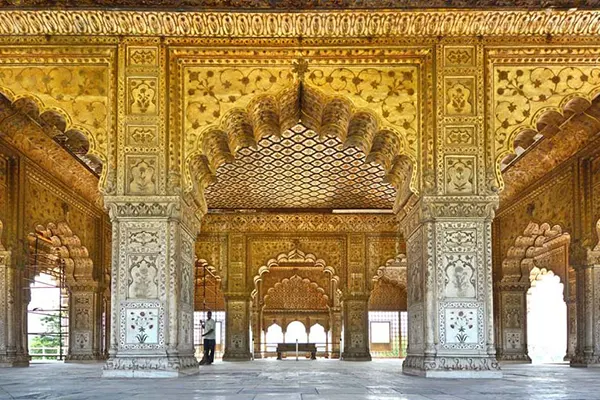 The Red Fort foundation is a semi-circular design which is facing towards Yamuna river. It is 2.5 km away from Taj Mahal and is just 15 min away from Railway Station making it easily accessible to tourist.
The fort is dominated by Mughal architects and design. Agra Fort is a labyrinth of Mahals, Court, rooms, gardens, secret passway and many other incredible architects to keep you spellbound throughout the trip.
The fort has four gates out of which only two gates are popular. The Delhi gate or Lahore gate was used earlier by military and royals as a safety gate. The doubled secured gate has a strong elephant gate inside to secure the cardinal Royal family from invaders. The gate remains close to the public and is used by Military officers.
The real entrance gate is towards South known as Amar Singh Gate which was earlier Akbar gate. As soon as you enter the gate you will explore Jahangir palace, with the massive bathing tub of hedonist ruler.
If you move towards the east you will place your foot on Khas Mahal, the palace of the lover king Shah Jahan, who was obsessed with white marble construction so is his initiate monuments like Taj Mahal, which can be easily viewed from Khas Mahal with massive marble pool and Pavilion.
Moving forward towards the northeast you will cross Anguri Bagh which leads to several underground passage and rooms and Sheesh Mahal. The Sheesh Mahal is unique with a Persian mirror interior reflecting the elaborated persona of the ruler.
To the extreme north is a place where Shahjahan was a prisoner by his own son. he spends his last eight years of life viewing Taj Mahal and missing his beloved wife Mumtaz.
Walk towards the west and you will explore the 2 courtyards Diwan E Khas which was used by the ruler and his close fellow man to discuss foreign war policy. The place was once trinket with massive peacock throne of Shah Jahan. The throne was studded with many prestigious stones along with popular Kohinoor diamond too. The courtyard also has Nagina Masjid, a mosque especially for royal ladies. Moving forward you will find a place Diwan E Aam a place where the king held his meeting with native countrymen. The Fort comes to an end with a small grave of John Colvin, a lieutenant governor of British who lost his life inside the fort.
Interesting Facts of Agra Fort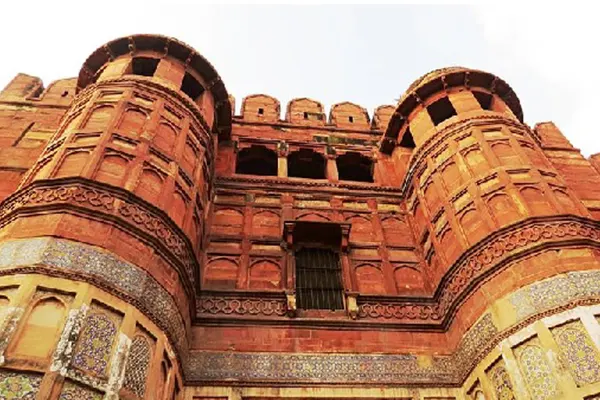 Did you know 4000 men worked for 8 years to create this colossal creation of artistic craving and architectural beauty?
Did you know that Agra fort is declared as a world heritage site by Unesco?
Did you know the walls of Red Fort are as tall as 70 feet high!!?
Did you know Delhi also has Red Fort built by red sandstone?
Did you know Red Fort architecture is bliss to modern architect and it is interesting to study how cleverly the old Persian king designed the massive fort interlinking and making a pavement to smoothly sneak away during an emergency?
Best Time to Visit Agra Fort
The best time to visit Agra is from October to March, and also it is the best time to visit Golden Triangle of India when the temperature is moderate and will be pleasant enough to walk all day long in a sunny bright day.
The Scheduled visiting hours for Agra Fort are from morning from 6.00 A.M to 6:00 P.M.
The Agra night show is also a very popular event that takes place inside the Fort where light and music show is performed for 1 hour of 2 different sessions of Hindi and English language.
The entrance fee for Agra Fort is Rs 550 for day time and Rs 750 for the night. Book one delightful tour to this exciting place, Agra Fort, for our expert travel services and amazing trip itineraries at Golden Triangle Tour Packages starting from ₹28,000 per person.
Also, Check:
If you want to stay in Agra, LIH offers you the best Luxury Golden Triangle Tour Package designed for foreign explorers, including comfortable Golden Triangle travel and luxurious hotels. You can book luxury Golden Triangle tour packages from the USA, UK, Australia, Germany, and all over the world to see the heritage of the Golden Triangle of India.