India is super amazing with its all fascinating elements. India will turn you into a restless soul to get more and more of it and it will never let you go empty mind because this country will fill soul, cheerfulness, and bliss to your life. So, Plan your Luxury India Tour with the Best Indian Holiday Tour Operators. Go for some mind-blowing facts about India to add more fascination with India to your mind.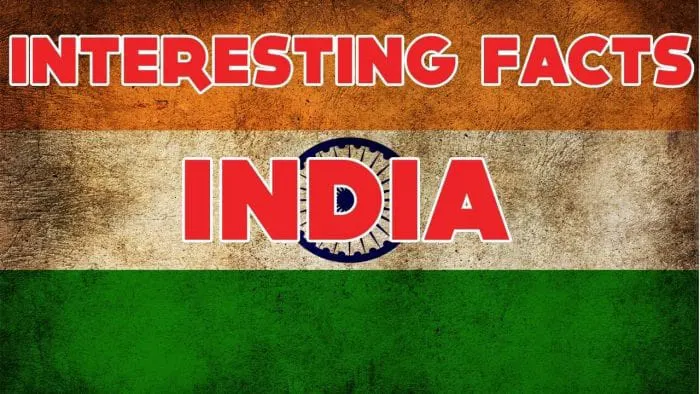 Facts about India food is that Indian cuisine is the oldest continuously prepared cuisine in known human history.

White tigers are only found among Indian tigers.

Facts about Indian clothing is that Indian sari – (6-yard long attire) dates back to at least 100 BC.

Largest gathering – Kumbh Mela, the Grand Pitcher Festival of India, go so huge that the crowd was visible from space.

Bandra Worli sea link at Mumbai, India has steel wires equal to the earth's circumference. It weighs as much as 50,000 African elephants. It's a true engineering and architectural marvel.

The great science of Yoga originated first in India over 5000 years ago.

There is only a single time zone that is followed in India.

The Golden Temple of Amritsar, India feeds a vegetarian meal to over 100,000 people a day regardless of race, religion, and class.

Lonar Lake, a saltwater lake in Maharashtra was created by a meteor hitting the Earth and is one of its kinds on Earth.
India is the largest producer of mangoes.

India has the highest bridge in the world called as the Bailey bridge located in Ladakh between the Drass and Suru rivers in the Himalayas, standing on the altitude of 5602m (18379 ft) above sea level.

India is tactful with unlimited best captured by way of fascinating visit only. Better capture the untold facts about India with a beautiful expedition at this memorable land.

India is the country with the largest postal network. A total of 1,55,015 post offices are connected in this huge network. Each of these post offices serves an average of 7,175 people. Also, India brings to you the one and only floating post office situated in Dal Lake, Srinagar.

India also possesses the wettest place in the world. Mawsynram – the village located in the Khasi Hills of Meghalaya, has experienced the highest number of rainfall in the world. In 1961, Cherrapunji – the city of Meghalaya recorded to have the highest rainfall in a calendar year.

Other interesting facts about India are that in India, you get inspect cricket at the highest altitude. The Chail Cricket Ground in Chail, Himachal Pradesh is being built up at an altitude of 2,444 meters. This cricket ground is a part of Chail Military School.

The invention of shampoo handed to take place in India. The name is derived from a Sanskrit word "Champu" means massage.

The facts about India will make Indians feel proud. Till date, there are 5 men's kabaddi world cups and all of them are being won by India. Also, India's women kabaddi team has also won all the Kabaddi World Cups.

India is the country that has discovered water on the moon. The ISRO's Chandrayaan- 1 used the Moon Mineralogy Mapper to proof the presence of water of the moon.

Switzerland has dedicated 26th May as the Science Day in the remembrance of Ex-Indian President, Dr. APJ Abdul Kalam.

The first rocket of India was so light and small that it was being transported on a bicycle.

You will really amazed to hear this fact about India that India is the second largest English speaking country after the USA. About 125 million of India speak in English.

India is the largest producer of Milk.

The cultivation and extraction of sugar started in India.

Diamonds were first found and extracted in India. They were found at alluvial deposits in Guntur and Krishna District.
These are some of the many "facts about India" which one must know. Hope you enjoyed reading this. Thanks for reading.