Kerala‒ God's own country island of awe beautiful backwaters. The state is pure heaven of natural beauty, as it is surrounded by the Arabian Sea and Western Ghats mountains. How to reach Kerala is the question which everyone asks and it is easily accessible because of the three international airports owned by the state. Bestowed with a pleasant and equable climate throughout the year, Kerala is on the wish list of a large number of travelers. So here is your "how to reach Kerala" guide through the connecting airports in Kerala.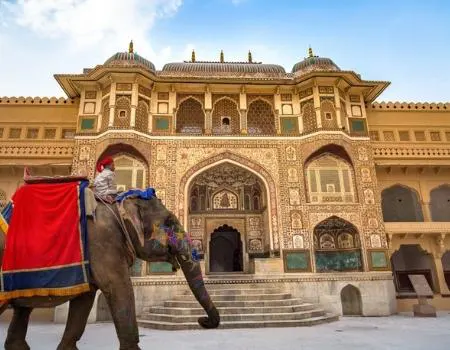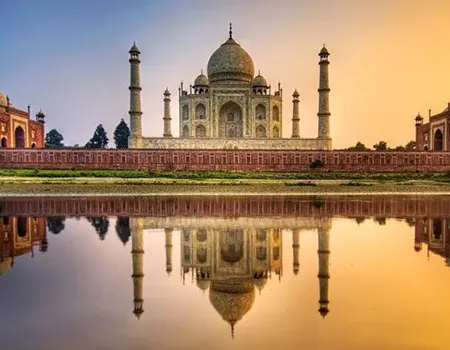 Golden Triangle Tour Packages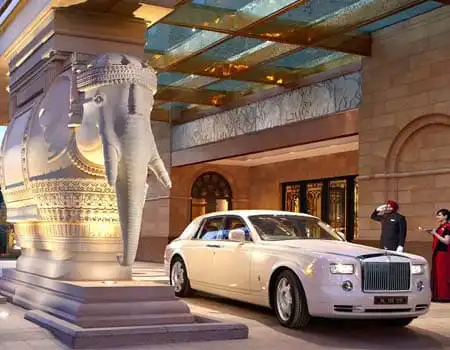 Luxury India Tour Packages
How to reach Kochi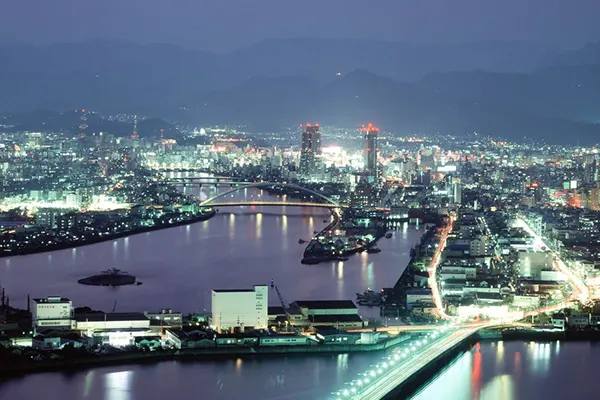 One of the best ways on how to reach Kerala is Cochin. It is the busiest airports in Kerala is the Cochin International Airport. Most of the people coming to visit Kerala arrive first in Kochi. Because of the international airport situated their which makes it the easiest way on how the reach Kochi. Cochin International Airport also connected to major cities of the world and India as well. The city has also a strong railway network with other cities providing another option to reach this marvelous city with colonial charm. Kochi city is connected with a wide road network with nearby states like Karnataka and Tamil Nadu and major cities like Mumbai and Hyderabad to reach through a bus service or private car. Water route is another route to head towards this coastal city, regular yachts and cruises are available from Goa, Mumbai, Colombo, etc to reach Kochi.

How to reach Munnar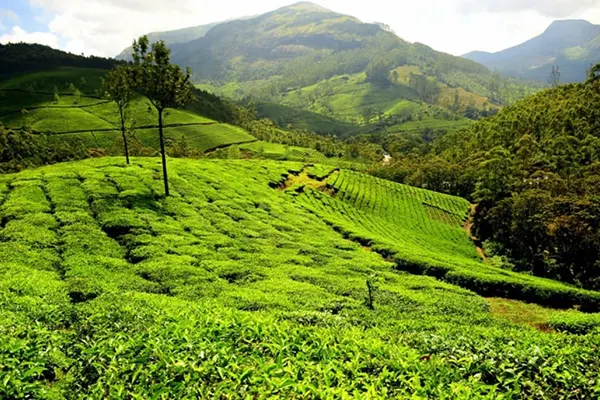 The best way on How to reach Munnar is by Kochi which is the nearest airport and Railway station from Munnar. Munnar is well connected with all major cities of Kerala. Private cabs and taxis are easily available from Kochi to reach Munnar. This hill station of Kerala is connected to other cities of Kerala and Tamil Nadu by state government public transport buses.

How to reach Trivandrum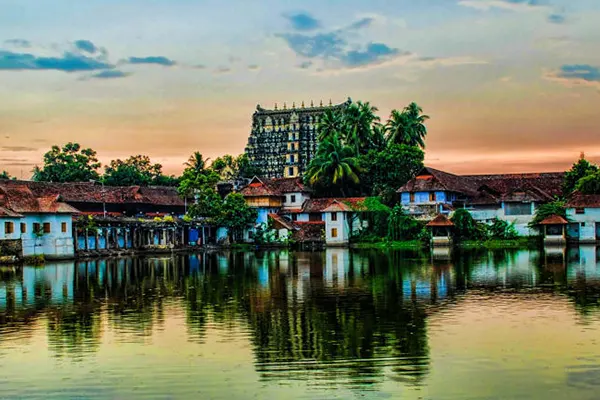 Being the capital city of Kerala, the city has its own international airport which is well-connected with different cities across the globe. The Trivandrum International Airport in Kerala has flights from all major air carriers from national and international cities like Mumbai, Delhi, Bangalore, Singapore, Maldives, etc. Some of the popular trains that run to the city are Trivandrum Mail, Kerala Express, Anantapuri Express, Rapti Sagar Express, Swaranjayanti Express, and Ahilyanagari Express, which are well-linked from various cities of country arrive at two railway stations of the city. Regular buses are easily accessible from nearby cities like Kochi, Bangalore, Chennai, etc. to make a hassle-free reach in Trivandrum.
How to reach Kovalam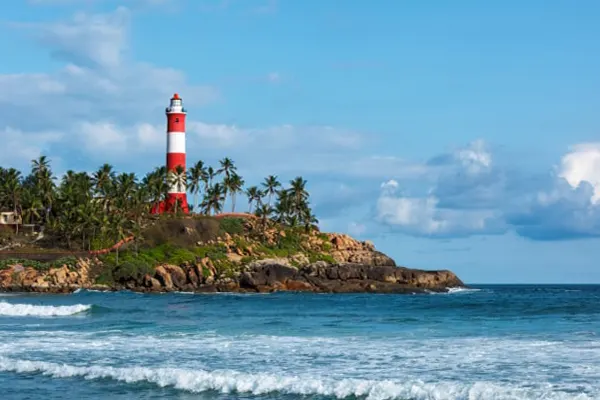 The beach town of Kovalam does not have its own airport and railway station. The nearest one is in Trivandrum which is just 18 km away from the city. Buses and cabs are available from Trivandrum and other major cities of Kerala, Karnataka and Tamil Nadu to get here in Kovalam.

How to reach Varkala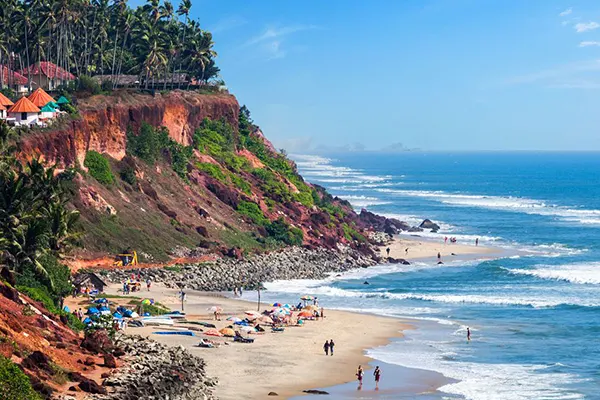 The nearest airport from Varkala is situated at Trivandrum which is at a distance of around 45 km from the town. Numerous flights to different airports of Kerala and to different cities of the country fly from this airport on regular basis. Taxis and other public transport system are available from the airport to reach towards Varkala. The Railway Station of Varkala is well linked to the major cities and towns. Traveling by rail is very convenient and comfortable from all major cities of Kerala and India. Buses are accessible from both Kochi and Trivandrum to Varkala and also from other cities of Kerala and nearby states.

How to reach Alleppey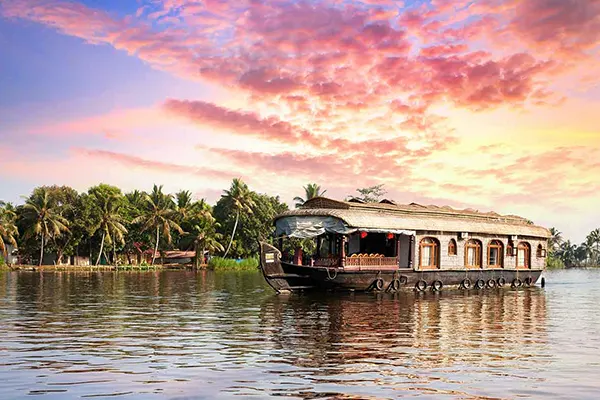 The nearest airport to Alleppey is the Cochin International Airport, located at a distance of 75 kilometers. The airport is well connected to major cities in India as well as abroad. From the Cochin International Airport, one can take a taxi or a cab to get to Alleppey. State and local bus services provide buses to Alleppey from most major cities in Kerala. All kinds of buses also operate from cities such as Bangalore, Chennai, Mysore, and Coimbatore to Alleppey. The Alleppey Railway Station lies within the city limits and is well connected by rail to Cochin and Trivandrum and major cities of India. By road, Alleppey is accessible by National Highway-47, which goes through Ambalapuzha and Cherthala cities and well connected to cities such as Kochi, Kottayam, Kollam, Trivandrum, Kozhikode, Chennai, Bangalore, and Coimbatore.

How to reach Thekkady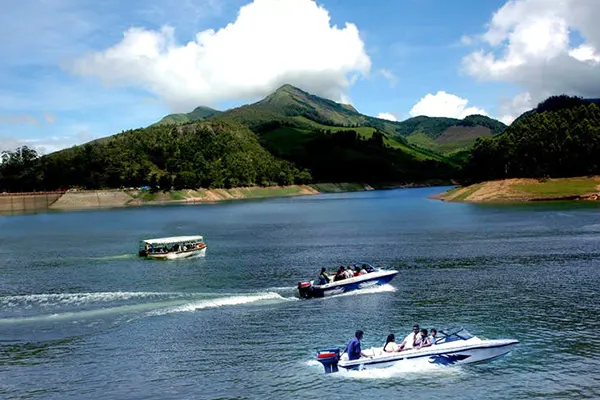 Thekkady does not have its own airport and the nearest airport from the city is the Madurai airport located at a distance of 136 kilometers and the Cochin International Airport, which is 190 kilometers away from Thekkady. From Madurai and Cochin, one get a cab or bus service to get into Thekkady. The most economical way to get to Thekkady from nearby cities like Cochin, Trivandrum, and Kottayam is the government or private run buses. The nearest railway station to Thekkady is situated at Kottayam, located 114 kilometers away. The railway station in Kottayam is well-connected to major cities across India. You can hire a cab from Kottayam to get to Thekkady, or even board a government or privately run bus. From cities like Cochin, Madurai, Trivandrum, Munnar, Kottayam, one can easily book a cab to get to Thekkady with comfort and a mesmerizing view of God's own Country!

So, by now you must be aware of the method that how to reach Kerala and various cities of Kerala. With all necessary information about How to reach Kerala, Kerala would be an easy itinerary and Kerala is also stunning with special blessings of Nature. So, What are you waiting for? Plan your trip to Kerala with the LIH one of the best travel agencies in India and spend your holidays with stunning and serene views.